There's no denying that childcare fees are one of the most important factors that affect your decision when it comes to choosing between different childcare options. If you're leaning towards family daycare, here's how it stacks up against other options in terms of price.
We've also highlighted a few other important factors worth considering when deciding where to send your little one.
What is family daycare?
Family daycare services provide education and care for children from birth to 12 years of age within the homes of the educators themselves. Because of the strict educator-to-child ratios in place at family daycares, operators can only accommodate a maximum of seven children including four children under school age at any one time.
How much does family daycare cost?
While family daycare fees are set by the individual service provider, the cost of family daycare averages around $7.50-$16.80 per hour, making it an affordable option for many families. And because family day care is charged at an hourly rate, you only pay for the time that your child is in care. However, educators may charge higher fees for non-standard hours, overnight care or public holidays. They may also charge extra for additions like meals, nappies or transport. If you're after an exact cost, it's always best to reach out to the family daycare educator for exact fees.
With that said, approved family daycare providers qualify for the Child Care Subsidy (CCS), which can help to further reduce childcare costs for eligible families.
Benefits of family daycare
Besides being an affordable childcare option, family daycare offers a range of other benefits:
Personalised care: Family daycare provides a more personalised and individualised care environment, as the child-to-educator ratio is typically smaller than in centre-based care.
Flexibility: Family daycare is often more flexible than centre-based care, with parents being able to negotiate hours, days and the location of care with the educator.
Socialisation: Children in family daycare have the opportunity to socialise and interact with a small group of children of varying ages, which can help to develop their social skills and confidence.
Home-like environment: Family daycare provides a home-like environment that can help children to feel more comfortable and relaxed, especially those who may be hesitant in a larger centre-based setting.
Educational activities: Family daycare educators often provide a range of educational activities that are tailored to the needs and interests of each child, which can help to promote learning and development.
Safety: Family daycare is a safe and secure environment for children, with registered educators being required to work within strict government standards and regulations, including the National Quality Framework

, the

National Quality Standard

and the

Early Years Learning Framework

, all of which are key components of the National Law and Regulations for children's education and care.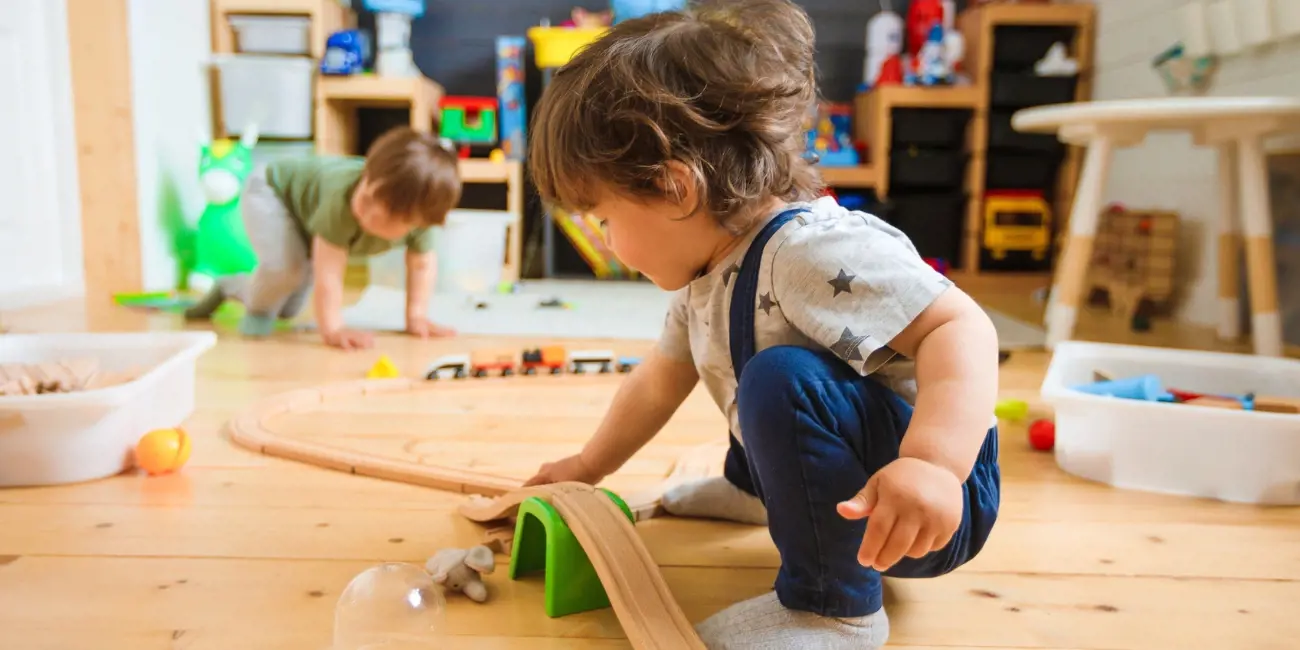 Cost of other childcare options
While family daycare is a great option for many families, sometimes children thrive in different learning and care environments. With that in mind, here's how some of the other childcare options stack up against family daycare in terms of fees.
Long day care
Long day care centres, also known as childcare centres, offer full- or part-time care for children from birth to 12 years of age. Long day care centres tend to offer extended operating hours, often opening for 10-12 hours a day during the week throughout the year, excluding public holidays.
Long day care centres often operate out of purpose build childcare facilities, so they're able to accommodate a large number of children across different age ranges at any one time. Many long day care centres also provide extras like nappies and meals throughout the day, which is accounted for in the childcare fees.
On average, childcare centres can cost anywhere from $70 to $190 per day, however most long day care centres qualify for the CCS.
Nannies
Nannies provide care for children within the comfort of their own homes. Nannies are usually employed by families on either a live-in or live-out basis. In some instances, families may employ nannies on a nanny share arrangement where the nanny provides childcare for two families either at different times or caring for the children at the same time. Many nannies hold relevant childcare qualifications with nannying being their primary job.
On average, nannies tend to charge between $30 to $55 an hour plus an agency fee and superannuation if applicable. In the case of nanny share arrangements, the families will split the fee 50/50, which works out at around $17+ per hour plus agency fees.
Au pairs
Similarly to nannies, au pairs also provide in-home care for families and their children. However, au pairs are often young, single people from overseas who are visiting Australia to study English and live with an Australian family. Au pairs tend to have little to no childcare experience.
Au pairs provide childcare services and complete light housework in exchange for board and a small weekly allowance. Au pairs are entitled to the national minimum wage, which works out as $18.29 per hour. Based on a 30-hour work week and minus the cost of board, you can expect to pay an au pair an allowance of $350-$450 per week plus agency fees if applicable.
Babysitters
Babysitters provide childcare in your home on a regular or ad hoc basis. Babysitters often provide their services in their spare time while studying or working another job. They don't always have childcare qualifications but they should enjoy caring for children.
Babysitters often charge $25-$35 an hour. If you book a babysitter through an agency, you'll also have to cover an additional agency fee.
In home care
Another childcare option that's available to some families is in home care (IHC). In home care is available to families who are eligible for the CCS and meet one of the following requirements:
The parents or carers of the child work non-standard or variable hours, outside of normal child care service hours,
The parents or carers are geographically isolated from other types of approved child care, often because they live in a rural or remote location, or
The family has challenging or complex needs, such as a parent who's being treated for a serious illness or a child with a disability whose early childhood education and care needs can't be catered for in another approved childcare setting, government-funded or community-based service.
Eligibility for in home care is assessed by the In Home Care Support Agency, which is also responsible for allocating spots for eligible families.
The cost of in home care depends on your individual circumstances as well as the fees charged by the service provider. With that said, you can expect to pay roughly $30 to $35 an hour for in home care before the CCS or other rebates are applied.
If your child attends an approved form of childcare, you may be eligible for the CCS. To calculate your potential savings, including how much CCS you could claim and estimate your out-of-pocket childcare expenses, use our CCS Calculator.
Whether you're looking for family daycare or other childcare options, the Care for Kids childcare search tool can help you to find quality childcare providers in your area. Search, compare and enquire with local childcare services to find the best childcare for your family.