The evolution of childcare is remarkable. Over the past 130 years, Australia's Early Childhood Education and Care (ECEC) system has progressed into a diverse sector that delivers solutions to the changing needs of children and families. If you're a history buff, you might already know some of this.
Childcare was initially established during the late 1800s, designed to support children in poverty. The system expanded to include 'day nurseries' for single mums employed outside of the home, but from the 1950s onwards, there was a significant increase in demand which led to considerable growth and increased financial support for the sector, from the government.
The introduction of the Australian Child Care Act in 1972 further fuelled the growth of the sector. The Front Project states, "In 1972, the Australian Child Care Act was introduced – a significant piece of legislation contributing to a nearly 40 per cent increase in the number of working women in Australia since the 1950s."
Wild, right!?
Australia has been at the forefront of efforts to enhance the quality and accessibility of early learning, with funding reforms in the 1990s targeting lower-income families and establishing the world's first ECEC funding linked to quality.
During its next phase, the Early Years Learning Framework (2007), National Quality Framework (2012), and Child Care Subsidy have contributed to ensuring more Australian children have access to high-quality education and care.
Despite how far the sector has come, there are still numerous misunderstandings about childcare and we're here to set them straight. These misconceptions often undervalue the efforts and expertise of our dedicated professionals and underestimate the huge benefits that early education can provide to our children.
So much to learn
There's conclusive evidence that early education is more than just care. It provides children with many learning opportunities. Here is just a sample of what your educator is teaching our children.
Language development and early literacy
Childcare educators play a crucial role in facilitating language development in our youngest learners. They engage in conversations, read, and provide opportunities for children to express themselves openly. These interactions help children develop vocabulary, improve their communication skills, and lay strong foundations for future learning. This ensures our little learners are ready to become big learners and transition to school seamlessly.
Cognitive skills
Childcare settings offer a structured environment where children can engage in various activities that promote cognitive development. Through age-appropriate games, puzzles, and hands-on experiences, children develop problem-solving abilities, critical thinking skills, and early math concepts like counting and sorting. STEM is a highly effective teaching method that is used heavily in early learning environments.
Socialisation
Sure, children have family and a few friends to play with, but childcare provides children with opportunities to interact regularly and consistently with peers, fostering social skills and emotional development. Children learn how to share, take turns, resolve conflicts, and develop empathy and cooperation early on, helping them build the resilience needed for later years.
Play-based learning
Childcare providers recognise the importance of play in early childhood development. They create environments that promote play-based learning, where children engage in activities that enhance their motor skills, creativity, and imagination. Play-based learning in childcare settings encourages curiosity, problem-solving, and exploration, fostering a love for learning from a young age.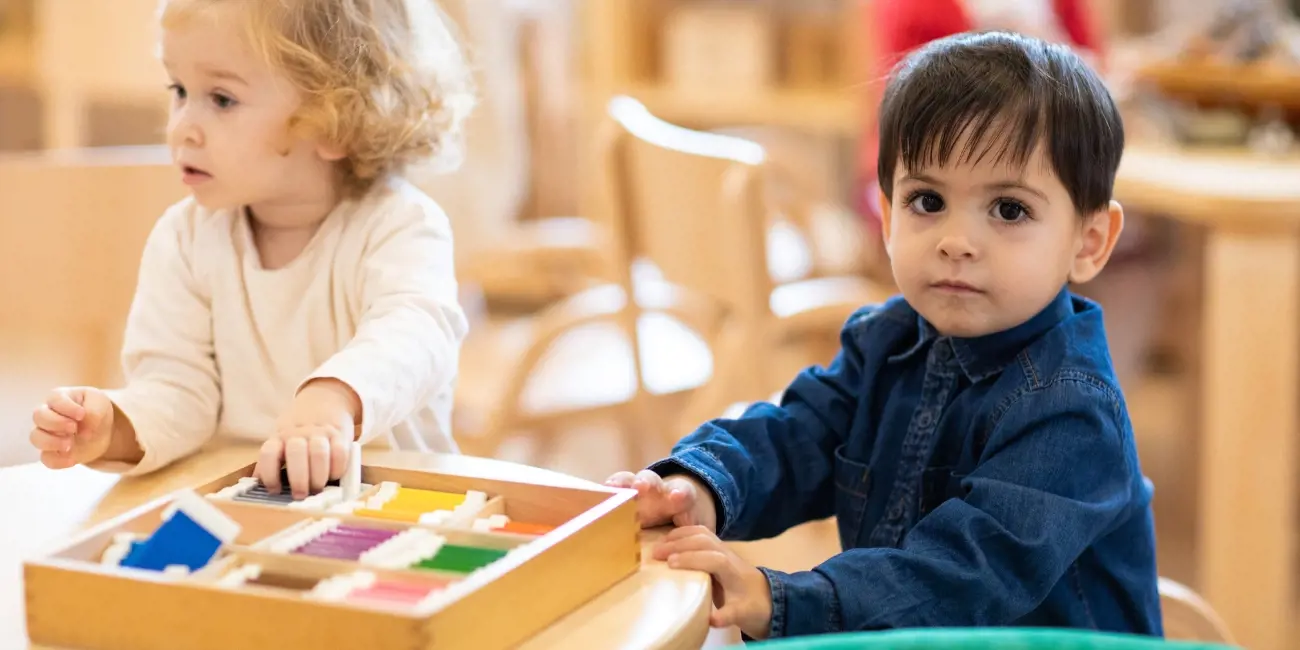 More than minding
One of the common misconceptions revolves around early educators simply 'babysitting' or 'minding' children. It's easy for some parents and even society as a whole to overlook the fact that early educators are trained professionals who undergo extensive education and specialised training to work with young children. And the training is only becoming more strict as time goes on.
Our educators possess a deep understanding of child development, learning methodologies, and age-appropriate practices. Far from mere minding, early educators employ intentional teaching strategies to foster cognitive, social, emotional, and physical growth in their students.
"I think it needs to be more seen as a profession and not a job," says Sam of Nino Early Learning Adventures
Frustrated that it's not always seen as a profession, a career, Sam continues,
"If you want to be a manager at Woolies, there's an expectation that you're going to oversee a store and a team of people, and there's so much responsibility put on that role. But then people come here and it's like, [they believe] I get to play with children all day. So, it's kind of seen as a hobby as opposed to an actual profession. I think there just needs to be more. There needs to be more seen and heard about what we actually do. And [it needs to be] seen as a profession, not, oh, you could go to childcare, or you could be a lawyer, these are seen as two different scales, and I don't feel like they are. Like, yes, they're obviously completely different industries, but it [childcare educator] needs to be sort of on par with more of those professional jobs."
Thankful for a more formal approach, Sam mentions,
"They're phasing out the certificate three because now we're required to [sort of] have our diploma, it's a little bit more, I guess, justified in a way. Formalised."
It's an investment
Additionally, the workload and responsibilities of early educators are often vastly underestimated. These dedicated professionals go above and beyond to ensure the well-being and development of every child in their care. They spend countless hours planning lessons, creating stimulating environments, assessing individual progress, and collaborating with other professionals and parents to provide the best possible educational experience.
One aspect of early education that is often overlooked is the overwhelming amount of reporting that educators must complete. From documenting milestones and developmental progress to keeping records of daily activities, educators are tasked with maintaining comprehensive records to ensure accurate and insightful reporting. This data not only benefits parents by providing them with a clear understanding of their child's growth but also helps educators tailor their teaching strategies to meet the specific needs of each child.
Nicole from Genius Childcare discusses her thoughts on this particular challenge.
"[One misconception is] that we do nothing, or that we just sit and watch children all day and that it's really easy and we just wipe dirty noses and change nappies. There's so much more to it than that. Sure, we do those things, but we are also so invested in their learning and development. We're documenting every little thing and we're on this journey, writing everything down, evaluating it, planning experiences to further their learning. So yeah, we don't babysit, we educate."
If there's one thing that we're trying to do, it's to highlight how our educators go beyond mere care and incorporate early education practices to support our children's holistic development, preparing them for future academic and social success.
Champion these Champions
Join us as we champion our incredible ECEC Educators. We're giving parents, service owners, and fellow sector professionals the opportunity to highlight their appreciation for the educators in their lives who are having the greatest impact on families, their community, and the sector as a whole.
Saying 'Thank You,' won't solve every challenge faced by these indispensable professionals, yet it goes a long way to show that we see them, we hear them, and we value each and every one of them.
Six deserving educators across the country will win a luxury weekend away and anyone who nominates has the chance to win a $500 VISA gift card.
Get the kids involved!
Show these champions that we all care and get the kids involved in thanking their educators with a downloadable colouring sheet which can be uploaded here for your chance to win a $250 FUNDAY Sweets voucher. Don't forget to present your special educator with their certificate!