Although the single Child Care Subsidy (CCS) came into force more than 18 months ago, many families are only now seeing the full financial impact of the new system.
The 2018/19 financial year was the first to include the CCS and as soon as families started lodging their tax returns, the government began balancing their CCS to ensure they'd been paid the correct subsidy amount.
Balancing the CCS involves the government comparing each family's income estimate with their actual income, and while some families are getting a monetary windfall because of underpayment, others are finding they've been overpaid and now have a debt to pay back.
To explain the balancing process and help families avoid substantial debts in the future, Services Australia General Manager, Hank Jongen has released a statement explaining overpayment.
Income and activity levels have an impact on CCS balancing
Mr. Jongen explains that balancing happens after you've lodged your tax return (or told Services Australia that you don't need to), and it involves the government confirming your actual income against the income estimate you've provided.
The government confirms your actual income by looking at different pieces of information, including Australian Taxation Office figures and final attendance reports from your childcare provider.
The upshot of this is that if your family's actual income is higher than the income estimate you provided, then you might have been overpaid and have to pay this money back. Alternatively, if your family hasn't been paid enough during the tax year, then you'll receive a top-up to your payment.
Mr. Jongen says that 'Even a small change in your income can make a difference to the amount of CCS you get,' so you must provide an accurate income estimate and review it regularly throughout the tax year.
Keep in mind too, that activity levels have an impact on CCS balancing and it's important for families to maintain accurate activity levels to avoid incurring a debt. You should tell the government about changes to your activity levels within 28 days because changes can't always be backdated outside of this window of time.
The government will then explain your CCS balancing outcome
Once the government has balanced your payments, your family will receive a letter from them. This is usually sent to your myGov inbox and there's no need to check on its progress – the letter will arrive once the balancing has been done.
This letter will explain:
What subsidy you've received

What you were entitled to

The difference (if any) between these amounts
If you've been overpaid during the 2018/2019 tax year, the letter will confirm that you have a CCS debt and now need to repay the money.
The good news is that the government will have automatically held back five per cent (or more on request) of your family's CCS payment throughout the year. This withholding will absorb small overpayments, but if your overpayment is larger than the percentage set aside, then you'll have to pay the money back.
There are various repayment options if your family has been overpaid
The government will give you 28 days to either repay the debt in full or get in touch with them to arrange how you'll pay the money back.
The letter will outline your different repayment options, and it's possible to arrange a payment plan if needed.
You can manage and view your debts by selecting 'Money You Owe' in your Centrelink online account (linked to myGov) or by using the Express Plus Centrelink mobile app. You can also set up a payment plan by calling the government's Debt Recovery Team on 1800 076 072.
Mr Jongen says, 'If you don't repay the money in full, or contact us to discuss paying your debt before the 28 days deadline, we will set up an automatic deduction. We can recover your debt from your Family Tax Benefit or income support payment or future CCS payments.'
If your family isn't getting the CCS anymore, or any other Services Australia payment, and you haven't arranged a 'suitable repayment arrangement' within 28 days, then your debt might be referred for external collection.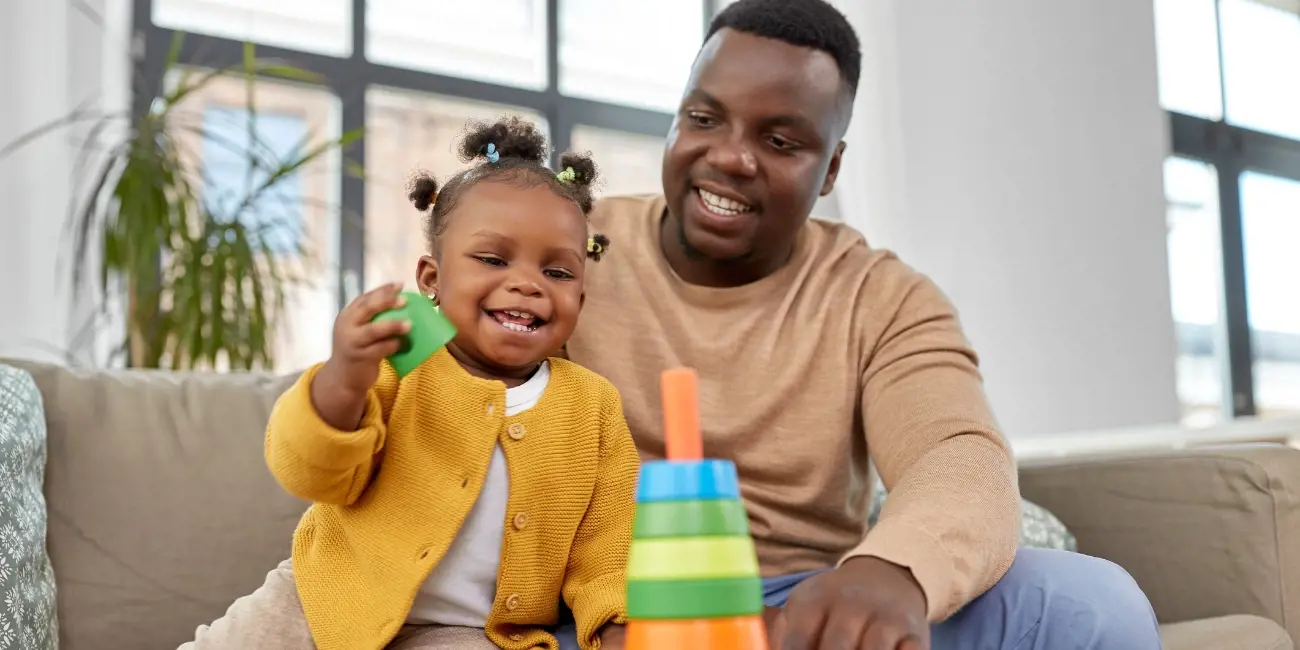 You can ask the government to review their decision
If you disagree with the government's CCS payment decision, then you have a right to ask them to review it.
Start by speaking to a Services Australia staff member, who will explain the balancing outcome to you.

If you're not satisfied with their explanation, an experienced officer will check the decision. If there's been a mistake, it might be possible to fix it without embarking on a formal review process.

If you still disagree with the decision, you can start a formal review of the CCS payment decision by:
Calling Services Australia on 136 150

Visiting a Services Australia service centre

Completing a Review of Decision

form and mailing it or uploading it online
You will need to provide supporting evidence (it's recommended that you do this as soon as possible), and may still need to make repayments during the review process. If this results in you paying too much, the government will refund any extra money you've paid.
Alternatively, you can ask the government to pause your debt repayments until the review is finished. You'll need to ask them about this option when you first start the formal review process.
There are steps you can take to reduce the chance of being overpaid
No one likes unexpected debt, but there are two things you can do to minimise your chances of owing CCS money going forward:
You should estimate your family income as accurately as possible, updating it as necessary. Mr. Jongen says, 'The best way to do this is to regularly review your estimate throughout the year, particularly if you do shift work or change jobs. Remember that bonuses, extra shifts over holiday periods, a change in your relationship status, your activity levels decrease or a promotion can impact your estimate and the subsidy you are entitled to. You can update your income as often as you like.'
You can increase the amount of CCS that the government withholds, from five per cent to a higher percentage.

If you choose to increase the percentage, Mr. Jongen says, 'We will withhold more of the regular payment going to your child care provider. This will mean your childcare fees will increase. However, at the end of the next financial year if you have an overpayment, and as a result a debt, we will use the withholdings to reduce your debt. For some families, this could mean their overpayment is covered and no debt is raised. And, if your estimate resulted in the correct CCS being paid, and you have not been overpaid, we will release the withholdings to your registered bank account.'
It's important to inform the government regarding changes in your circumstances. Make sure you keep your income estimate up-to-date and ensure your activity levels are current throughout the year.
The government doesn't want you to have a CCS debt any more than your family does, and they're on hand to explain the balancing process or help you manage an overpayment debt.
You can call Services Australia on 136 150 or head to Family Update on Facebook or Twitter to have your questions answered.
Further information
Read more about Balancing Your Family Assistance Payments
Find, estimate, and compare payments and services with the Payment and Service Finder Tool