Survey Results
Child Care & Workforce Participation Annual Survey
2016
THE STATE OF PLAY FOR AUSTRALIAN FAMILIES
For more than 13 years CareforKids.com.au® has been helping Australian families manage the challenge of finding high quality child care where and when they need it.
Every year CareforKids.com.au asks Australian parents and carers to share their views on achieving balance between work and family life and what they think about our child care system.
The results offer unique insights into how our system is working at the grass roots level and what needs to change moving forward.
Methodology
The 11th Annual Child Care & Workforce Participation Survey was conducted online during April 2016. An astonishing 4446 people took the time to respond to our survey, just under 60 per cent were parents and just over 40 per cent identified themselves as early childhood education and care providers
THE BEST BITS

The 'norm'
Unsurprisingly the main reason parents and carers use child care is to attend work or study (87 per cent) with just 13 per cent saying they used child care to provide social interaction for the kids, time out for the carer or another reason.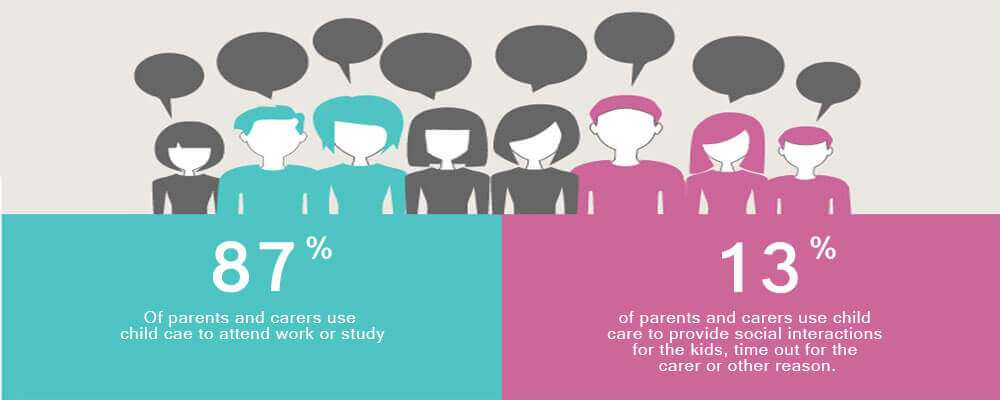 The survey showed that 60 per cent of kids start child care when they are between 7-18 months old and 67 per cent of kids are in child care three or more days per week with 80 per cent there for eight or more hours per day.
Most families (71 per cent) rely on one type of child care and typically that service is long day care (75 per cent), however families also use grandparents, outside school hours care and family day care.
The quest for care
The good news is close to 80 per cent of respondents were able to secure the care they wanted and while 53 per cent of parents said they found the experience of looking for care good or very good the remaining 47 per cent said they found the process difficult or extremely difficult and frustrating.
61 per cent of respondents said they went on one or more waitlists and for 74 per cent of parents this incurred a cost of between $0-$40 per waitlist!
53 per cent of families are paying more than $300 per week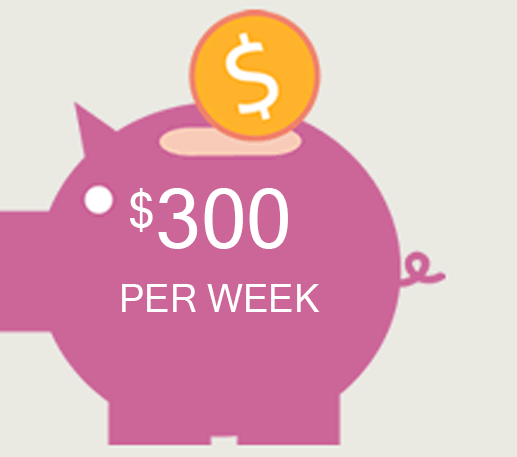 Interestingly a full 71 per cent of respondents claimed that care provided by grandparents should also be eligible for the rebates.
The cost of child care is still a huge issue and while 64 per cent of families rate their early childhood provider as excellent 53 per cent of families are paying more than $300 per week before the CCB and rebate have been applied. The good news is that 83 per cent of families say they have figured out the current CCB/CCR system and are claiming what they are eligible for.
Interestingly a full 71 per cent of respondents claimed that care provided by grandparents should also be eligible for the rebates.
Of our respondents 22 (0.9 per cent) were involved in the government's new Nanny Pilot Program and 100 per cent of them claimed the program has failed them due to the high cost, which one respondent described as "ridiculously expensive and higher than my hourly income!"
Which care are you using?

The quality of care
This year we asked parents to comment on various aspects of their early childhood service, a massive 74 per cent of parents and carers believe play not education should be the focus in early childhood settings and a similarly huge 86 per cent of parents and carers support the 'No Jab No play' laws.
As mentioned above Australian parents are pretty happy with the quality of the carers and facilities they are using. Despite plenty of media coverage about high end services in early childhood settings they are still fairly rare and only 18 per cent of parents said their service offered premium services.
Parents said the services on offer included an onsite chef, foreign language instruction (Mandarin, French, Japanese, Spanish to name a few), yoga, dance or movement (including Zumba and ballet), meditation, hairdresser, sport (including tennis, rugby and soccer), allied health such as OT and speech therapy and parenting courses.
Interestingly these premium services do not seem to be a significant factor for parents when they are looking for care with just 15 per cent claiming 'high end' services were important in the decision making process.
The great balancing act
An important part of our annual survey is to try and gain greater understanding into how working parents achieve balance between their professional and personal responsibilities.
Balancing life as a working parent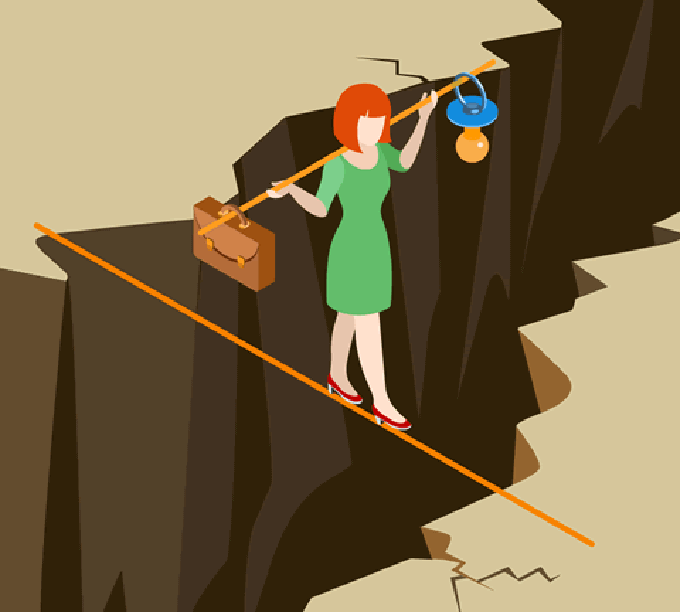 Disappointingly only 10 per cent of respondents said the employer helps staff find child care but a solid 82 per cent said their employer was either flexible or very flexible in their approach to working parents. To that end 65 per cent of respondents have asked for flexible work options but only 50 per cent of those requests were approved.
Sadly 85 per cent of working parents felt they had been discriminated against by other parents, colleagues or family and friends when they returned to work after having a child.
Sometimes feel like things are spiralling out of control? Join the club 85 per cent of respondents said they struggle to achieve balance between work and family life at least some or all of the time.
This may in part be due to the fact that the responsibility of managing family commitments such as appointments, sick days and drop offs is shared equally in only 33 per cent of house with working mums doing the majority of the work in 55 per cent of households.