Survey Results
Annual Child Care & Workforce Participation
2014
For more than 11 years CareforKids.com.au® has been helping Australian families manage the challenge of finding high quality child care where and when they need it.
Every year we run a survey to learn more about the child care situation in Australia on the national level as well as to discover the issues and concerns facing families as they set about securing care at the individual level.
The results of this survey provide valuable information on the state of the Australian child care system and offer some insight into the child care problems being faced by so many families.
Methodology
This is our ninth annual survey and included 1895 Australians with children in care or considering care. The survey was conducted online between April and May 2014.
THE BEST BITS

Cost of child care
With the eye watering cost of child care, especially in inner city areas, many families are comparing the cost of care with the financial benefits to be gained from returning to work. Our results show that an increasing number of families say the cost of care makes working unviable.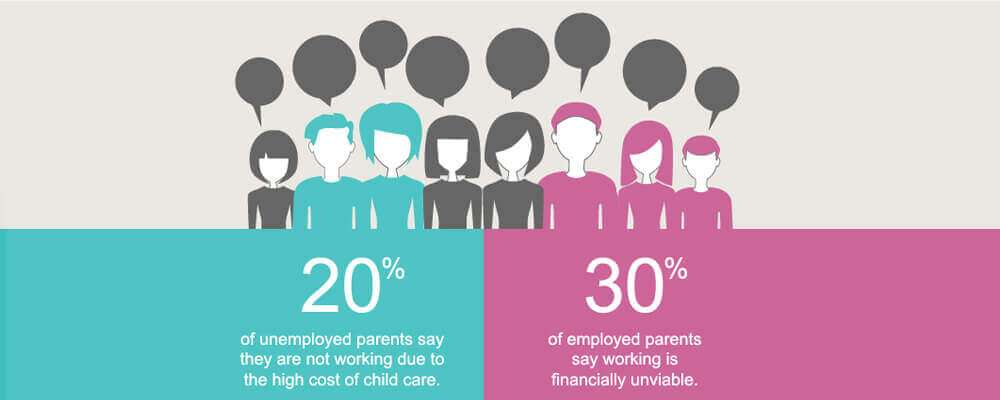 So how much does care cost?
We all know child care is expensive and getting worse, but exactly how much are you paying and are the rumours true, do some people really pay more than $100 per day?
Sad but not really shocking is the news that most Australian families (55 per cent) now pay more than $300 per week for child care.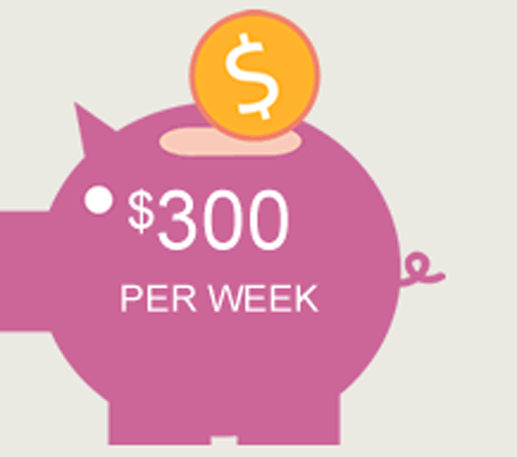 Rather unsurprising then is the fact that while 66 per cent of you think your provider is excellent more than half of you (55 per cent) would wave a magic wand and change the cost of care if you had the chance.
Paid parental leave: balmy or brilliant?
With plenty of media hype about paid parental leave (PPL) we thought it'd be sensible to ask you, the working families of Australia, what you think about this idea and whether it makes sense.
A resounding 56 per cent of you said YES the current scheme of 18 weeks at the minimum wage is appropriate.
However when asked about whether Prime Minister Abbott's proposal to increase the scheme to 6 months on full pay for people earning $150,000, 58 per cent of you said that was over the top and/or too expensive for business.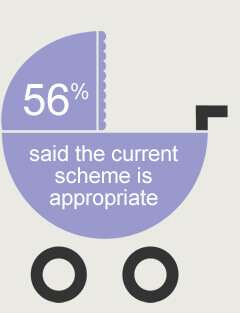 Surely if you earn THAT MUCH you are smart enough to save and have that already.
On the bright side
We're pleased to report that the results weren't all doom and gloom and it would seem that on the whole we as a country are starting to place more value on the importance of balancing work and family life. About time too.
While the majority of employers still don't help employees find child care, 88 per cent of working parents say their employer understands their needs and has a flexible approach to work.
Some 73 per cent of you have asked your boss for the opportunity to work flexibly and while one day we hope 100 per cent of you have this request granted, this year a promising 62 per cent said your request was actioned.
What would make your life easier?
Endless conversations about the best way to improve our child care system make it nigh on impossible to work out the best plan of attack.
The Productivity Commission has been charged with the responsibility of suggesting some areas for improvement and first and foremost in your mind is affordability:
HINGS THAT WOULD MAKE YOUR LIFE EASIER

Making child care tax deductible 73 per cent
Encouraging employers to offer more opportunities for flexible work 62 per cent
Greater regulation of fees to improve affordability 50 per cent
Expanding subsidies to other care such as grandparents, preschool and nannies 42 per cent
Which care are you using?
Interestingly, despite all the talk about nannies fewer families are using them this year compared with 2013.
In 2014 just 11 per cent of families are using nannies while in 2013 more than 13 per cent listed this as their preferred type of care.
The missing 2 per cent seems to have switched across to long day care centres which rose from 76 per cent in 2013 to 78 per cent in 2014.
WHICH CARE ARE YOU USING?

Given the number of grandparents contributing to child care maybe we should look at making them approved carers as well as nannies.