Survey Results
Child Care & Workforce Participation Annual Survey
2015
For more than 12 years CareforKids.com.au® has been helping Australian families manage the challenge of finding high quality child care where and when they need it.
Every year we run a survey to learn more about the child care situation in Australia on the national level as well as to discover the issues and concerns facing families as they set about securing care at the individual level.
The results of this survey provide valuable information on the state of the Australian child care system and offer some insight into the child care problems being faced by so many families.
Methodology
This is our tenth annual survey and was completed by 2108 Australians with children in care or considering care. The survey was conducted online in April 2015.
THE BEST BITS

The 'norm'
Our survey shows that most Australian kids in care entered when they were between 7-12 months old and attend for eight hours a day three days a week. Most families use care to attend work (83 per cent) however 10 per cent see child care as a great opportunity for additional social interaction for kids.
It's also the norm in most Australian families for mums to do the majority of the household jobs (53 per cent), with only 32 per cent sharing the load equally.
Is work viable?
With the cost of care on the rise, especially in the city, many families need to do the maths before putting their kids in care. Is working financially viable or would it make more sense for one of the parents to stay home?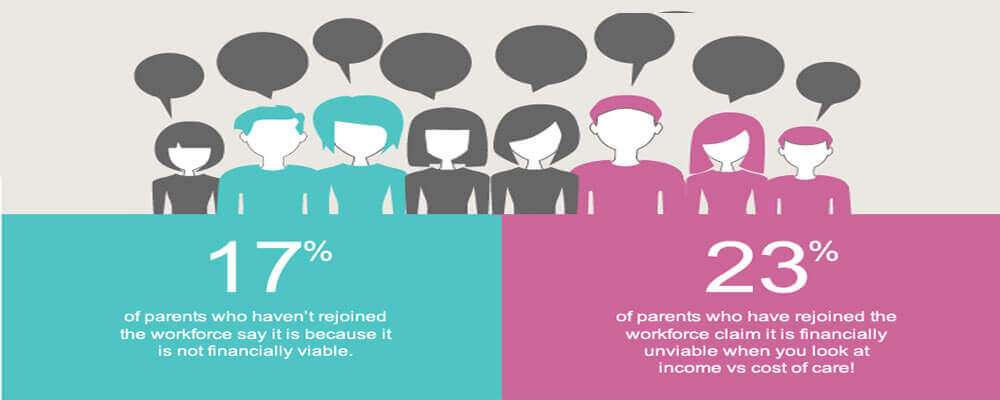 So how much does care cost?
You've heard the news and it won't come as any surprise when we tell you child care is expensive! What may come as a surprise is when we tell you exactly how expensive it is.
More than 51 per cent of families who completed this survey now pay more than $300 a week for care.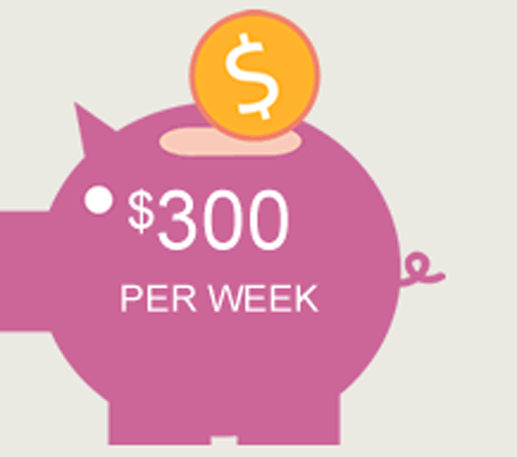 Rather unsurprising then is the fact that while 75 per cent of you think your provider is excellent, 49 per cent of you would change the cost of care if you had the chance.
Proposed subsidy changes
When asked whether you would be happy with the Productivity Commission's combined child care subsidy (ECLS):
35 per cent said it would not be a good idea
32 per cent said yes to the recommendations
25 per cent needed more information
Should child care be not for profit?
59 per cent don't mind whether child care is private or not for profit
26 per cent say child care should not be profit making
8 per cent saying they don't mind as long as there is no difference in price
7 per cent say competition is good
Which care are you using?
Interestingly, despite the government's recent announcement about a pilot to include nannies as approved (subsidised) care, year-on-year fewer families are using them.
Just 10 per cent of the families which completed this survey are using nannies compared with 11 per cent in 2014 and 13 per cent in 2013. In fact nannies have dropped out of the top five types of care!
Grandparent carers continue to surge in numbers and increased from 16 per cent in 2014 to 22 per cent this year. Maybe the government should consider making them approved carers too!
Balancing life as a working parent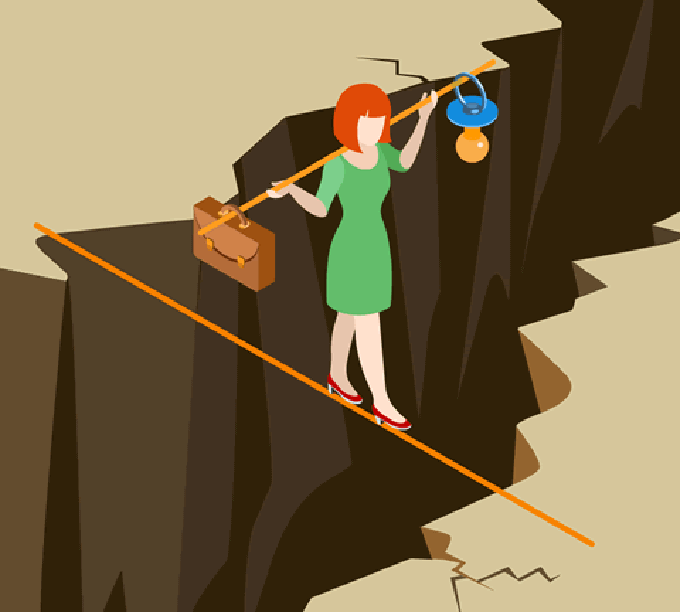 Despite the introduction of paid parental leave a quarter (24 per cent) of parents who took leave to have a baby did so without receiving pay. The most common amount of time people take parental leave was between 9-12 months with 28 per cent of parents returning to work within this time frame.
Balancing life as a working parent is complicated and 54 per cent of you said the hardest thing about returning to work is the sheer grind of organising time and daily logistics. The good news is most employers recognise this burden and 86 per cent of you said your employers was flexible or very flexible in terms of understanding the pressures on working parents.
In addition, working parents are increasingly taking charge of their work/life balance, with 72 per cent of survey respondents saying they had requested to work flexibly and a further 60 per cent having this request approved!