Sick Days & Emergency child care
Published on Monday, 05 December 2016
Sick Days & Emergency child care
Published on Monday, 05 December 2016
Sick of searching for child care? Then stop! Sign up for Vacancy Alert It's quick, easy and freeGet Started
Sponsored by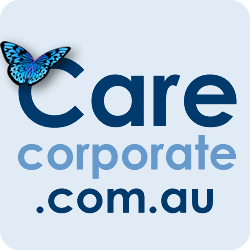 Care Corporate Family Friendly Workplace Program
The Care Corporate Emergency Child Care Program is an exclusive service available to employees of our Family Friendly Workplace program. Click here to find out more about the program and discover what some of Australia's top companies are doing to help their staff manage the demands of work and family life.
What do you do with the kids when you are working?
What do you do with the kids when they are sick? It is important to think about a course of action in this situation before it arises and line up help as a back up.
Having a contingency plan in place will save you time and energy, not to mention a lot of stress!
Here are some ideas for you to consider:
Figure Out a Solution in Advance
Take turns staying home with sick children when necessary.

You may also be lucky enough to have parents or in-laws living in the area. You will be surprised at how wonderfully supportive they can be. If possible, don't call on their help for the whole day, maybe just a few hours to handle the important matters at work and then work from home if necessary.

Talk to neighbours who are stay-at-home mums or family members. You may be pleasantly surprised how many people are willing to help out in this situation.
Split the Day with Your Partner
Another alternative when children are sick is to split the day. You can go to work in the morning, from 7:30 until 12:30, come home, and then your partner can go in and work from 2:00 until 8:00.
Save Your Sick Days
Try to save your sick days so that you don't have to take unpaid days although you can receive carers leave (taken out of your sick leave) if you need to take time off to look after a sick family member – ask your HR department about what arrangements can be made with flexible leave practices.

If all else fails then consider our On-line Babysitting service as it caters for emergency care situations. You can book on the same day up to 2pm or 4 hours prior!
This child care article was last reviewed or updated on Thursday, 05 December 2019
LET'S GET SOCIAL
WANT MORE? SIGN UP TO OUR NEWSLETTER TODAY!
NEED MORE INFO? CHECK OUT OUR OTHER CATEGORIES
The CareforKids.com.au Child Care Guide covers everything you need to know about early childhood education and care no matter what stage of the process you are at.