There's just something enchanting about the world of kids in costume.
Every parent has experienced the joy of witnessing their little ones transform into their favourite characters, from brave superheroes to beloved princesses. And every parent has had the hard fight and lost to their children who refuse to leave the house without an essential part of their costume in tow.
It's truly a testament to the power of our children's imagination, how it shapes them as a person and their sense of adventure.

Children possess an extraordinary gift - their boundless imagination. Through imaginative play, they delve into fantastical worlds, bringing life to stories and characters. Dressing up as their favourite characters allows them to transcend reality and become the heroes they admire.
Gathered from every corner of the interwebs, we look at the top trends in children's costumes and how you can get your hands on them for any occasion or just because!
Behold, the top 7 categories for kids!
Be a Barbie Girl!
Just like the new Barbie movie mentions, Barbie can be anyone and anything she likes, as long as she stays true to herself! Teach your little learners that being Barbie is all it cracked up to be and more with a whole host of costumes fit for your little doll!
Mystery solved
Get the gang together and solve a mystery or two! Everyone is here, from Scooby Doo himself through to Valma, Daphne, Shaggy and Fred – just like in every Mystery, no one is left behind!
Occupations
Every young learner has a dream of who they want to be when they're older. They might find some inspiration from real life experiences or simply seeing and being. Give them ample opportunity to dream big about in one of our heroic emergency first responders.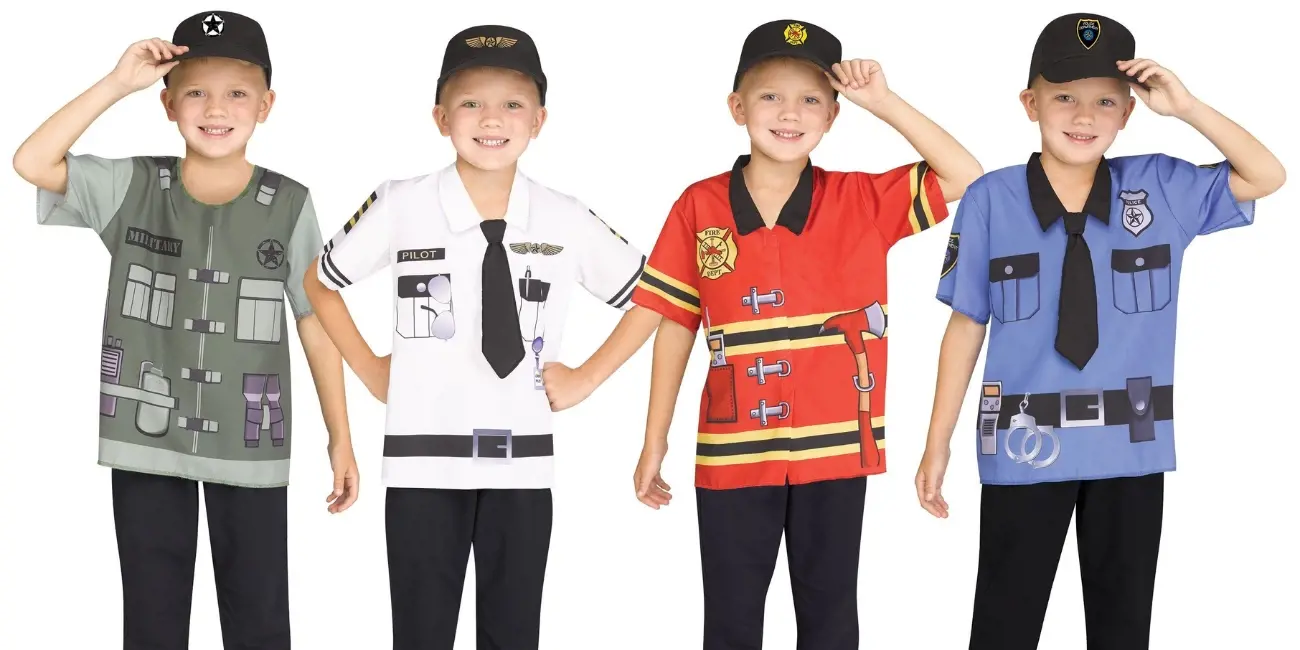 Feeling a little Frozen?
Missing the winter vibes? Never fear, Frozen is still here. Elsa and Anna are right in the Blossoms Licensed Costume range, ready to cool your heels and keep the temperature at a minimum. We're sure your children know and love the song enough to put on a show for the whole family!
Ready to save the world?
If you have a little superhero in training, Blossoms have the cape to conquer the world! Reversible Batman and Superman cape will see your child through years of fighting crime and warding off evil around town.
Little Cherub
Every parent has one and it's usually the aunty or uncle that spot it before the parents! (Jokes!) Treat that little angel to a costume that fits their personality like no other. Whether it's for Christmas or simply because they deserve nothing but the best, this heavenly angel costume is very fitting and just fabulous!
Tiny dancer
Your tiny dancer can't hit the dancefloor in just any outfit, they need something fit for the big stage. Afterall, that's where they're going to be in next to no time! Whether they prefer a bumble-bee ballerina or a Spanish Flamenco Princess, they'll be ready for the big stage soon.
The world of children's costumes is a captivating realm that unveils the magic of imagination. So, let's celebrate the enchantment of children's costumes and the extraordinary journey of imagination they take us on.