Milestones Early Learning Forest Lake Centre overview
Welcome to Milestones Early Learning Forest Lake
Milestones Early Learning Forest Lake Service features
See more (10)
Milestones Early Learning Forest Lake service include:
Get to know us
Healthy Beginnings Curriculum
Early Experiences Curriculum
School Readiness Curriculum
Experience the Milestones Early Learning Difference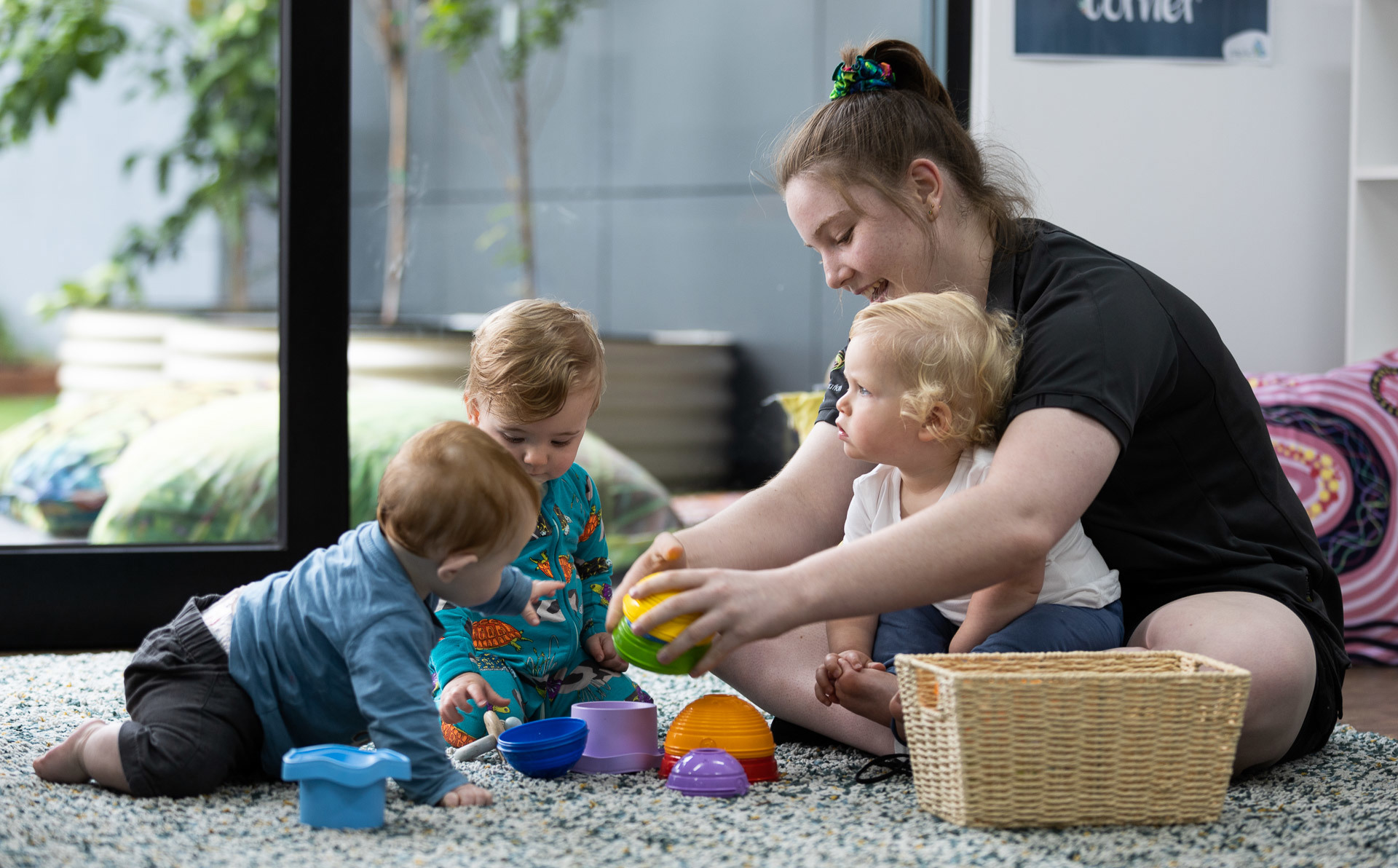 Healthy Beginnings Curriculum
The Lifelong Learning Healthy Beginnings Curriculum emphasises the establishment of secure attachments and positive relationships between babies and educators using the Circle of Security and learning zones focused on play schemas that support babies physical and intellectual development. We know your baby's earliest emotional, social and physical experiences will directly impact their future resilience and wellbeing, and we are here to support that journey. Our qualified educators are trained and accredited by Affinity Education Group in the Lifelong Learning Curriculum.

What Babies Learn: During their first year, our Lifelong Learning Curriculum supports babies in developing trusting relationships with people and builds confidence to explore and understand the physical environment. Without this secure foundation, learning in other areas cannot flourish. Our learning experiences, based on play schemas, support those first connections and exploration, allowing emotional security, self-identity and self-confidence to emerge.

How Babies Learn: Babies learn best through relationships. Relationships provide babies with a secure base to explore the world and a haven to return to when babies seek comfort and connection with our educators. Our qualified educators can 'tune in' to your baby's individual preferences and personality. Educators partner closely with families to create a Circle of Security for babies to thrive.

Where Babies Learn: Our Healthy Beginnings nurseries are thoughtfully designed, with spaces for babies to safely explore, play, sleep, and enjoy their meals. Look beyond the toys, and you'll see the careful planning of our rooms that provide specific learning zones. Our baby's Lifelong Learning Curriculum zones include Stretch and Grow, Cosy Corner, Completely Connected, and Discovery Zones.
Interested in this centre but want to
keep looking?
Share and add to your favourites for later
How Milestones Early Learning Forest Lake compares

with Forest Lake, 4078
Milestones Early Learning Forest Lake
Location
91 Joseph Banks Avenue
Forest Lake, QLD, 4078