Relationships, resilience and risk KU Annual Conference 2017
Published on Tuesday, 08 August 2017
Relationships, resilience and risk KU Annual Conference 2017
Published on Tuesday, 08 August 2017
Saturday 21 October 2017

International Convention Centre Sydney (ICCS), Darling Harbour, Sydney

KU Children's Service's Annual Conference has been running for over three decades and attracts renowned speakers in early childhood, including thought leaders, policy makers and academic researchers. The Conference is designed to bring together early childhood professionals to share in professional learning and networking opportunities.

The 2017 Annual Conference will feature international keynote speakers, Dr Stuart Shanker (Canada) and Gunilla Dahlberg (Sweden), alongside a program of highly regarded speakers. This year's conference will provide seminars and workshops and Stories from the Field focused on the areas of Relationships, resilience and risk, and notably a keynote address and workshop from world leader in self-regulation, Dr Stuart Shanker.
5 minutes with Dr Stuart Shanker:
Your book 'How to Help Your Child (And You) Break the Stress Cycle and Successfully Engage with Life' has received glowing reviews around the world. What are some of the key messages you share in your book?

"There is no such thing as a bad, lazy, or stupid child. All too often, we have misunderstood the impact of excessive stress on behaviour, motivation, or intelligence. See a child differently and you quite literally see a different child."

What motivated you to write your book?

"It was seeing a young child who was on an extremely worrying trajectory have his whole future transformed as we worked on his self-regulation – his ability to manage stress. And then realizing, from the work I was doing with parents and teachers across Canada, just how many children urgently needed and would profoundly benefit from the same."

What are the main aspects of your keynote presentation? How do you feel this will help/inspire the audience?

"There have been extraordinary advances in neuroscience and psychophysiology in recent years, which are not only transforming our understanding of why we see problematic behaviours in children, but more important, what to do about it. Self-Reg conveys a message of hope for every parent and educator, and for that matter, every child and teen."

What advice would you give to child care professionals who are caring for children displaying signs of stress or frustration? What else do you feel child care professionals need to know to do their job to the best of their ability?

"All about Self-Reg. Learning about Self-Reg is a never-ending, yet constantly enriching experience. The benefits begin the moment we begin to understand the different kinds of stresses that there are; learn how to read the subtle signs of stress-behaviour; and recognize the importance of Self-Reg for our own personal wellbeing."

KU Children's Services would like to thank Educational Experience, Platinum Sponsor of the KU Annual Conference 2017 - Relationships, resilience and risk.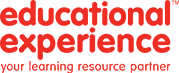 This child care article was last reviewed or updated on Thursday, 22 October 2020
LET'S GET SOCIAL
WANT MORE? SIGN UP TO OUR NEWSLETTER TODAY!
NEED MORE INFO? CHECK OUT OUR OTHER CATEGORIES