Government Child Care Benefit and Rebate Increases
Why you're still not making the most of them!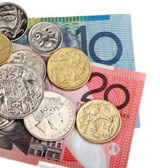 The government has announced that from 1 July the Child Care Benefit (CCB) rates and income thresholds will change in accordance with changes to the Consumer Price Index. The maximum amount of Child Care Tax Rebate (CCTR) will also increase.

The maximum rate of CCB for one child using full-time approved child care will increase by $6.50 per week to $180, while the maximum amount of CCTR will increase from $7500 to $7778 per child, per year.

Click here to read the Government fact sheet which provides all the details about the changes.

The Child Care Tax Rebate will now be known as the Child Care Rebate, as the Government now recognizes that the rebate is no longer a tax offset under Taxation Legislation, but a benefit paid to families to assist with child care costs under Family Assistance Law.

Are you missing out? And if so, why?



»

Read the full article…




---
Babysitter/Nanny Safety Concerns
No screening processes and checks can be risky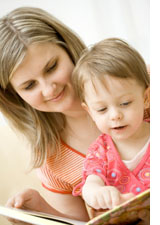 A recent article in the Sunday Telegraph highlighted the dangers for babysitters, nannies and au pairs advertising their services and contact details on babysitting sites that anyone can join:

Sunday Telegraph: "YOUNG girls looking for babysitting work on job websites are being preyed on by sleazy men… Girls as young as 17 are posting their photos, names and contact details on classifieds site…"
(click for full story).

There is no doubt that advertising child care services or employing carers based on information supplied directly between these individuals via a website or email correspondence and with no third party screening process can be risky business.



»

Read the full article…




---
Little Nippers: Biting in Child Care
What to do about it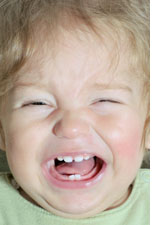 One of the most prevalent issues in child care and an issue which still generates some of the most letters to CareforKids.com.au is biting in child care and how to deal with it. If your child has been the victim or the perpetrator of biting in child care, you are definitely not alone.

US statistics from The National Association for the Education of Young Children 1995, estimated one in ten children on average shows biting tendencies - the other nine are most likely kicking, pushing, fighting, scratching or screaming! And when we say biting tendencies, this is a tendency over a prolonged period, not just an isolated taster, which almost every child will do at some point!

Biting is as inevitable a part of life for children in child care centres as frequent coughs and colds! Young children explore their world with their mouth and biting is a natural extension of that process. For children under three years the urge to bite arises from this natural curiosity and it can also be linked to feelings of stress, frustration and excitement as well as hunger!

In a child care environment biting is an emotional and stressful experience for both the biter and the victim and for the parents of both children, who can feel incensed, upset, worried and guilty, particularly when we are told our child is the biter.



»

Read the full article…




---
Update on Swine Flu & Child Care
Check the latest policies in your state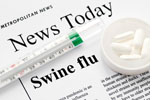 Yes, as if with the onset of winter we needed a different sort of flu virus to deal with, the dreaded Swine Flu is still in the news and seems to be spreading in parts of Australia as well as around the rest of the world.

While early detection is key to successfully treating the disease, preventative measures are in place to try to stop the spread of swine flu as much as possible, and parents are encouraged to stick to procedure without complaint, even if it might be an inconvenience.

The Government is recommending that children in child care and kindergarten travelling back from the USA, Canada, Mexico, Japan and Panama and Victoria remain at home for seven days after their return. But parents should check with their child care centre on its own policy, which may vary.



»

Read the full article…




---
Everyday Mum in Profile
Tamara Meadows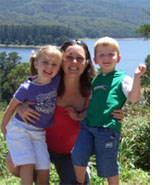 Tamara Meadows is married to Ashton whom she's been with since she was 15 years old (17 years!). They are the very proud parents of Ethan and Alicia - twins almost 4 years old. Tamara works as a district coordinator for Pfizer Australia in Melbourne. Ethan and Alicia attend the Community Run Centre, Knaith Road CCC in Ringwood East.



»

Read about Tamara…

Are you an Everyday Mum and want to share your child care experience with others? Tell us your story and receive a special gift from CareforKids.com.au.

Download the questionnaire here and submit to us via email including a photo

---
Don't Let Winter Kilos Weigh You Down!
Health & The City may help you beat the battle of the bulge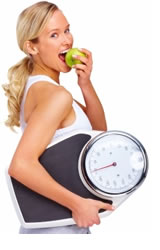 Are you time poor, stressed out and beset with fast food and quick fix, working lunches; children and a generally hectic daily schedule?

If, like most of us, you are, it's not easy to stay healthy and in shape and most of us just get too overwhelmed to focus on our own exercise and nutrition needs. Health & The City is a new book by practising sports dietitian, Caitlin Reid that aims to help busy people navigate their way healthily through the modern urban jungle with simple facts, easy to apply tips and achievable challenges.

Similar to Allen Carr's Easyway® to Stop Smoking, Health & The City not only provides advice,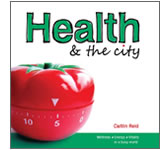 facts and tips about health and nutrition, more importantly it also gives achievable challenges throughout, so that by the time you've finished the book, you should already be leading a healthier lifestyle.

We have four (4) copies to give away… simply fill in our mini-poll for this month to register.
Click Here




---
New & Improved Search Features
Vacation Care & Quick Search options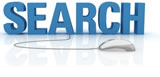 At CareforKids.com.au we're constantly looking for ways to enhance our service based on feedback from parents and the industry.

In response to recent comments we've launched a couple of new features which will hopefully improve functionality and user experience.

Vacation care
Formerly vacation care was bundled under before/after school care. We have now separated out vacation care so that parents seeking child care during school holidays can more easily access the information.

Quick search
Vacancy Super Search already provides parents with a two click solution to solving their child care woes.

We have now extended this service with a Quick Search option which creates a better user experience by increasing the overall usability of the site.

Go to CareforKids.com.au to check out the latest changes and don't forget to let us know if you have any ideas for improvement.




---
CareforKids Social
Featured posts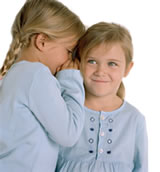 Playgroups
Babysitting
Pre-Prep
Parenting