| | |
| --- | --- |
| | October 23, 2013 |
child care news

for

parents

Hello,
Autism Spectrum Disorder or ASD has been slowly growing in our consciousness over the last 20 or 30 years. It's most likely to be diagnosed while children are in child care or preschool so our article looks at successfully working with Autistic children in child care. Our Mum in Profile this month is Queenslander Emma Gascoyne, designer - owner of Dark Horse Accessories. And it's one of those milestones we all look forward to and dread at the same time - Potty Training. Our article looks at how best to navigate this phase and what to do when it doesn't go to plan.
Dealing with autism in child care
What to do if you suspect your pre-schooler is autistic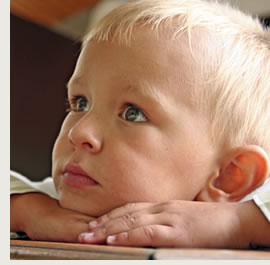 Autism, although not exactly common, is increasingly more known in our society. That's not to say it's been proven to be more prevalent than in previous years, but we're getting better at diagnosing it.

Pretty much everyone will have a friend or relative with a child who suffers from autism, or Autism Spectrum Disorder, so called because of the huge range of difficulties and behaviours it encompasses.

These include difficulties with:
Social interaction (e.g. Seeming unaware of others and/or disregarding social conventions)
Social communication (e.g. Delayed or absent verbal language, and/or reversing pronouns)
Imagination (e.g. Having limited and unusual interests, and insisting on sameness).
The most commonly encountered children will be those with Asperger's Disorder, which is widely regarded as "a lesser form of Autism", but nonetheless on the scale and difficult to deal with as a parent or carer. In the case of Asperger's there is no language delay, although communication difficulties still exist.
continued…
Mum in Profile - Emma Gascoyne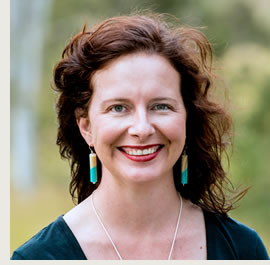 Emma Gascoyne is the Queensland based designer/owner of Dark Horse Accessories and jewellery. She lives and works in the picturesque Samford Valley in South East Queensland with her two children, Lexi and Callum, her husband and various horses.

C4K: Your business is based at home, so how does your daily schedule pan out, if there is one?

EG: Both my kids are in school now, one in Year 2 and one in Prep. So once I wave them off on the school bus I head into the studio (which is just across from the house) to start my workday. Sometimes in my PJ's. Of course the nature of wholesale accessories sees peaks and troughs and sometimes I can be up until 2am readying orders and other times it is a lot quieter.

C4K: What led you to designing jewellery and accessories and starting up Dark Horse Accessories and Red Revival?

EG: My original degree was in Art History and History before working in Banking pre-children, so I have always loved the aesthetic side of life. I started experimenting with different mediums and selling my designs after my son was born in 2010 we took a leap of faith and invested in "Sparky" our laser cutter, which brought life to my designs as well as to the designs of other indie designers we have done work for. Then in early 2012 we started a sister label to explore designs in resin.
continued…
Parent Ratings
& Testimonials
check out the latest child care ratings + reviews…
Right Here »
The low down on toilet training
Parents and toddlers: are you ready?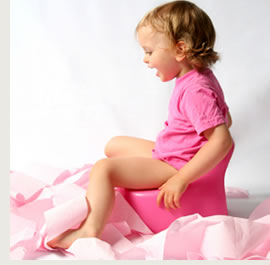 by Sophie Cross

Toilet Training: It's one of the milestones in our children's early development that most parents view with a mixture of eager anticipation and complete and utter dread.

On the up-side, you can look forward to no more having to deal with nappies, nappy bags, exploding bottoms in inappropriate places and to the normality and convenience of adult-style toilet habits (until they're teenagers, that is).

On the down-side there's that whole interim period where your toddler is confused about where and when to go and also obsessed by his or her own excrement. They all are. There's no getting away from it. They see you being slightly obsessed by it, so they naturally follow your lead. Just in a slightly different way.

Most parents will have a few episodes of wees and poos on carpets and floors, beds or furniture being smeared with poo. Poo is interesting. It's readily available and feels like playdough. My daughter smeared her wall, wardrobe doors and drawer fronts with her poo. I had to unscrew all handles and knobs and scrub everything until I'd pretty much taken the surface off the paint and chrome. It's the most revolting thing in the world. But toddlers just love it.
continued…
Need to know your child care options fast?
Get a report of child care services that have vacancies now and receive alerts whenever services change their vacancies
Find Out More »