Father
© Jennifer S. Williams


Source: familyfriendpoems.com
When I scratched my knee,
Or if I bumped my head,
When I was afraid of the dark,
Or that thing under my bed,
When I cried in the night,
Or even in the day,
You were there for me,
To make it all okay.

You tickled my feet,
And laughed at all my jokes.
You taught me to believe,
In having high hopes.
You are my father
You did what you had to do.
But more than a father
You are my friend too.
You made everything good,
That was once bad.
I just want you to know
I love you Dad.

Top V.I.P Dads - Poll
Clearly how good looking, rich and famous you are has no bearing on how good a parent you'll be but just for the sake of it, we want to know who out of this top 20 Australian and international celebrity dads would you vote for as your VIP Dad of the Year?
1. David Beckham
2. Jude Law
3. Prince Fredrik of Denmark
4. Orlando Bloom
5. Keith Urban
6. Seal
7. Tony Abbott
8. Brad Pitt
9. Bruce Willis
10. Liev Schreiber
11. Bryan Brown
12. Ed Phillips
13. Larry Emdur
14. Karl Stefanovic
15. Shannon Noll
16. Hugh Jackman
17. Johnny Depp
18. Joel Madden
19. Chris Martin
20. Peter Andre
»
Take the poll and go in the draw…
Respondents will go into a draw for one of five Ben Sherman Fragrance Gift Sets worth $39.95.

Terms & Conditions

Slapped Cheek Syndrome

…what the?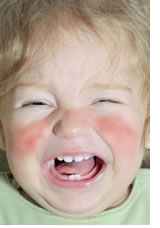 If you've received a note from child care or school recently saying that Slapped Cheek syndrome is rife, your initial reaction may well have been to wonder if it was one of these ridiculous mobile phone fads where kids record themselves slapping another kid round the face (that's called happy slapping)… However it's not. Actually it's a pretty common, but very contagious virus mainly suffered by children and is also known as slapped cheek syndrome, slap cheek, slap face or slapped face.

According to Wikipedia, Slap Cheek Syndrome (aka Erythema infectiosum or fifth disease) is so called due to the bright red cheeks that are a defining symptom of the infection in children (hence the name "slapped cheek disease").

Occasionally the rash will extend over the bridge of the nose or around the mouth. In addition to red cheeks, children often develop a red, lacy rash on the rest of the body, with the upper arms and legs being the most common locations. The rash typically lasts a couple of days and may itch; some cases have been known to last for several weeks. Patients are usually no longer infectious once the rash has appeared.


»
Read the rest of the article here…

Six Things Cheaper than the
Cost of Child Care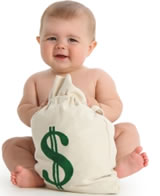 A recent article in the Huffington Post plots the cost of childcare in the USA against other lifestyle necessities such as cars, petrol, college education and rent… and it's not good.

We have published many articles in the past about the rising cost of child care in this country and that for some parents caught in the middle income band that doesn't guarantee huge salaries but doesn't meet the means test requirements for Child Care Benefit either and for whom working just doesn't make financial sense any more. We can safely say that the cost of living in terms of accommodation, groceries and fuel in the USA is actually pretty much lower than it is in Australia, so some of these things may well surprise you.


»
Read the rest of the article here…

Did You Ever…

Child care workers charged over toddler 'fight club'… and what to do when toddlers fight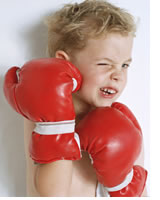 Only in the USA, we hope, the latest unbelievable story reported in the Sydney Morning Herald's world news pages the other week was that three childcare workers had actively encouraged and videotaped a fight between toddlers.

OK, we all know that a bit of conflict and sparring is all part of growing up and learning how to socialize and deal with conflict, but generally speaking physical fisticuffs is to be discouraged rather than being actively encouraged. But that's just what happened in a childcare centre in Delaware.

According to the article, three US childcare workers videotaped a fight between 3-year-old children in their care and encouraged the toddlers to pummel each other as they laughed about it, according to court documents.


»
Read the rest of the article here…

To Sleep, Perchance to Dream…
Ay There's the Rub

How much do children really need and what are the effects of too much or too little?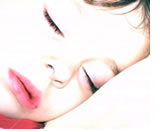 by Sophie Cross

One of the things I just haven't quite got to grips with living in Spain is children's sleeping patterns. Here children (and tiny ones at that) regularly stay up until well past midnight, although they tend to have an hour or two's sleep in the afternoon through the heat of the day and in holiday time sleep later in the morning.

As an English/Australian parent I find not only difficult from the point of view of the needs of my child, but also frightening from a parent's point of view.

When do the kids sleep? How on earth do they get enough sleep to function, behave, dream and rest let alone grow? I know they get a couple of hours' siesta in the afternoon, but they don't sleep in much in the mornings in school time. They're still up at a fairly normal time as parents still have to go to work and kids have to go to school.


»
Read the rest of the article here…

A World Gone Mad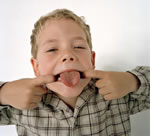 Men can't sit on a plane with unaccompanied minors; Dads can't photograph their own children or babysit other people's children and male carers are viewed with suspicion. If we're going to help women gain equal status in the workplace, fathers to gain equal standing in the home environment and gay men become fathers, and more quality child care workers of both sexes, then these ridiculous stereotypes and predator fear has to stop.

When you read articles in the newspapers such as the recent one the Sydney Morning Herald about male carers being viewed with suspicion by parents, you have to think that society needs to take a step back from the hysteria and urban myths that have turned us into distrusting hysterical people. If you believed everything you'd read, every gay man or male child carer would be a paedophile, men on their own couldn't be trusted with children and every bloke on the beach with a camera is a pervert. Even some airlines have policies that men on their own can't sit on a plane with an unaccompanied minor. In full view of a plane load of passengers and stewards.

The article below by Debra Jopson from the Sydney Morning Herald interviews male child care worker Craig d'Arcy and is a great treatment of the stereotypes that men face when it comes to caring for children. Even our Dad in Profile, Stay at Home Dad, James Wilkinson, says that while he's not necessarily viewed as a potential child abductor every time he walks into the playground, he is not entirely accepted either.


»
Read the full article here…

Dad in Profile
James Wilkinson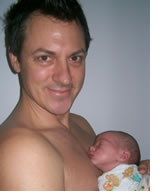 James Wilkinson is a stay at home dad, a writer, a musician and the husband of a corporate wife.

He regularly offers his expert opinion on parenting bloke style on MamaMia.com.au and on his own blog at Advice from Super Dad. Occasionally this gets him in hot water. He lives in Sydney with his wife and two and a half year old daughter.


»
Read about James…
Are you a Mum or Dad and want to share your child care experience with others? Tell us your story and receive a special gift from CareforKids.com.au.

Download the questionnaire here and submit to us via email including a photo.

Q&A - Barrie Elvish

CEO - Creche and Kindergarten Association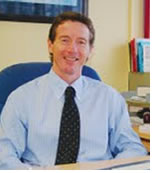 As a part of our monthly newsletter for child care providers we are running a series of profiles designed to further educate our readers about Australia's most important government departments, community and industry organisations and how they work to support the child care industry, and also to put a face to the names of these organisations.

This month we feature a Q&A with Barrie Elvish - CEO - C&K, Queensland's community run early childhood association



What is your position within C&K, what does this entail? What is your professional background?


I am the Chief Executive Officer of the Creche and Kindergarten Association Limited (C&K), a not for profit (company limited by guarantee) organisation that has offered the highest standards of early childhood education and care for more than 105 years.

At C&K we offer kindergarten, child care, family day care and in home care, limited hours care and outside school hours care. C&K College of Early Childhood is a registered training organisation offering qualifications in Children's Services; as well as a dedicated unit providing support to Aboriginal and Torres Strait Islander early childhood services across Queensland and in Halls Creek, Western Australia.

I was previously an outdoor education and history teacher, then spent 20 years in the not for profit sector in marketing, business development and general manager roles.

I am currently studying at Griffith University for a DEd investigating how the sector can develop early childhood centers that reconnect children with nature using the C&K Centre for Excellence in Ashgrove, Brisbane as an action learning subject.



What are the primary objectives/goals of C&K within Australia's child care sector?


Quite simply to give every child the opportunity to experience and enjoy a fulfilling childhood.


»
Read the rest of the article here…

Giveaway

Ben Sherman gift sets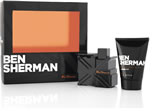 The iconic and fashion forward UK fashion brand, Ben Sherman's new box set is the perfect gift for Fathers Day gift and we have five to give away to lucky readers.

Packaged in a smart black and orange gift box, the set contains a 50ml EDT and 100ml Shower Gel - available in David Jones, Priceline and leading pharmacies. Perfect for home, it's also a great set to keep in the office, gym bag or to take on weekends away.

Ben Sherman started life in a shirt factory in Brighton, UK, back in the 1960s, and is now a global fashion brand and the 4th largest casual wear brand in the UK. Mod Revivalists like Paul Weller and some of the UK's hottest bands from Oasis through to The Kaiser Chiefs, Mark Ronson and The Fratellis have adopted its look throughout the decades.

Reflective of the fashion brand, the Ben Sherman fragrance has an individual, original, ultra modern and stylish glossy black and silver Union Jack bottle, inspired by Damien Hirst very topical with the recent London Olympics and the current Paralympics.

Available from David Jones, Myer and selected pharmacies.


We have five Ben Sherman gift sets to give away - RRP $39.95 each. To enter simply take the Dad's Poll and go in the draw.

Terms & Conditions

Child Care People in the Spotlight–
Child care professionals share a commitment to improving society by creating dynamic and nurturing care environments for Australia's youngest learners.

Meet some of them here…

Scott Cossar (pictured)
Mudjimba Family Day Care Service
Queensland

Kerry Hennessy
2012 Early Childhood Educator of the Year
Coastwide Child & Family Services
Central Coast NSW

Joanna O'Brien and Nichola McLean
Directors of the Platinum Pre School - Randwick, NSW

Lee Sadler
Lead Educator & Assistant Director Star of the Sea Catholic Child Care Centre Hervey Bay QLD

Lynn Afotey-Out (pictured)
Director - Little Legends Early Learning Centre Dakabin QLD

Jayanthi Balendra or "Aunty Bala"
Owner/Director of four centres in Western Sydney NSW

Lucette van Someren Boyd Director of Montessori By-The-Bay in Monterey NSW

Rebecca Ackroyd
Nirimba Community Children's Centre in Quakers Hill NSW

Shiralee Nicholls
Pelicans Child Care Centre in Atherton QLD

Anmol Lohia
Centre Director at Bambini of Lilyfield (NSW)

Leah Kruger & Simone Gee
Ladybug Early Learning Centre and Kindergarten - Kilsyth Victoria.

Tiffany Wylde
Stratton Out of School Care Service - Stratton WA

CareforKids Social
Check out the hottest child care topics of the day

Got Some Time Out…
Catch up on back issues of Child Care News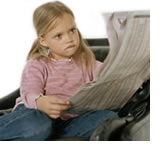 August 2012
June 2012
May 2012
April 2012
More…