| | |
| --- | --- |
| | September 17, 2013 |
Welcome, in the first of a two part series on social media the director of NumeroPro John Hutchison explains why it's vital for early childhood education and care services to join the social media revolution. Also info on the Fair Work Ombudsman investigation into pay in the child care sector.
Social media and child care providers
Why you should be on board the bandwagon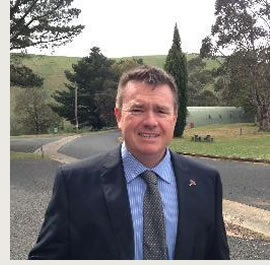 By John Hutchison
Director of NumeroPro

In today's economic market, using social media to boost your child care business and expertise in the industry is more important than ever. In fact, the social media world has evolved at such a rate, and become such an important part of business, that ignoring it may hinder a business's success.

If a key business priority is to address the customer, then social media has become one of the main platforms to gauge how people feel about a company, brand, product, or service. It is a virtual real-time, almost emotional, reaction that has forced many industries, including child care, to rethink their marketing techniques: focusing more on increasing online visibility and building solid customer relationships that create their own social marketing campaigns.

Social media is a viral method of advertising with the ability to reach many more people than traditional media, faster and at lower costs. Social media attracts the public's attention for longer than traditional media. Those who use social media have, in a sense, grown numb to traditional marketing means that require minimal participation.
continued…
Australia's Excellent services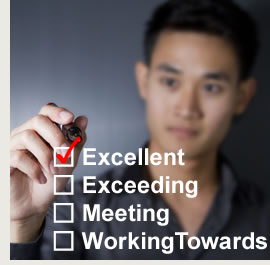 ACECQA has just announced the first four services to be awarded an Excellent rating under the NQS.

These services are: Swallowcliffe Preschool (SA), Wandana School Based Preschool (SA), Allenby Gardens Child Parent Centre (SA) and Karana Early Learning Centre (Qld).

ACECQA says these four services demonstrated an outstanding commitment to improving quality outcomes for children in Australia.

The Excellent rating:
celebrates excellence in the delivery of education and care
engages and involves families and the community in the profession's discussion about quality, and what is important in education and care
allows educators to learn from and be inspired by examples of highly accomplished practice, innovation and creativity in education and care
promotes and reinforces the value of education and care, and of the people who work in this sector
recognises providers and educators who are champions of quality improvement
Is Your Service Excellent?
Services that have been rated as Exceeding the National Quality Standard are encouraged to apply for the Excellent rating. To read more about the Excellent rating, see the Criteria for the Excellent rating, Guidelines for applicants and application form.

Have you been assessed? Let us know.
This is a great opportunity to promote your service's achievements to parents who may be considering using your child care service.

To update your CareforKids.com.au listing just login or email us so we can update your listing for you.

Parent Ratings
& Testimonials
Parents trust reviews & testimonials by other parents. Take advantage of this powerful tool to enhance the reputation of your childcare service
Find Out Here »
Reach more parents
Our Premium and Enterprise services will increase parent enquiries to your child care business.
Find Out How »

FWO targeting child care operators
Pay and records in the spotlight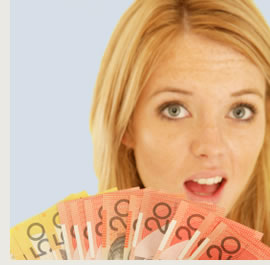 A record number of complaints about pay has prompted the Fair Work Ombudsman (FWO) to launch an investigation into the child care sector.

Nearly 400 early childhood education and care providers complained to the FWO about problems with their pay in 2012-13 leading to 123 workers being repaid $255,000 in wages.

To avoid this problem in the future the FWO is targeting child care operators in a national campaign to ensure compliance with workplace laws.

Fair Work Ombudsman, Natalie James, said the focus of the campaign would be to ensure child care operators have the tools and resources they need to make sure they are meeting their legal obligations.

"We've engaged with key industry stakeholders and will be providing businesses with materials specifically tailored for the industry that will support self-compliance with workplace law. We're encouraging employers to conduct their own self-audit of compliance with workplace law, particularly payment of wages," she said.

As part of the campaign the FWO will write to about 14,000 child care businesses across the country to inform them about the resources available to ensure they meet their legal obligations.

In addition, from October 2013, 300 child care services will be selected for audits and the FWO will be examining their compliance with workplace laws especially in the areas of wages and record-keeping.

"About half the complaints investigated in 2012-13 have led to the identification of underpayment of wages, largely because of misclassification of employees or the failure to provide correct entitlements on termination," Ms James said.

"Another issue identified was the failure on the part of a number of child care centres to maintain appropriate records or provide employees with pay slips - which are legal requirements under workplace law."

As well ensuring that minimum entitlements are being provided, inspectors will be checking that businesses are correctly classifying staff, maintaining records and providing pay slips.

The campaign will focus on long day care services, preschools, out-of-school hours care/vacation care and occasional care services.