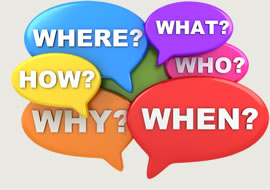 In response to numerous emails from our readers seeking advice on a range of issues relating to the early childhood sector we have decided to launch a monthly column where you can ask a question and have it answered by your peers and colleagues.
Peer-to-peer advice is one of the best ways of solving workplace issues and we hope that providing you with a forum to anonymously ask questions will be a valuable way of learning from the experience and knowledge of your peers in the sector.
Questions can relate to any aspect of early childhood education and care.
This month's question comes from Ally:
"I work as a centre assistant at a long day care service.
How can someone who is not in a room but who relieves staff for breaks and for non-contact time satisfy the assessors' requirements?
I am studying towards my Diploma and will hopefully complete it this year and I understand what we should be doing as educators but cannot put it into practice.
Being in a room for 10 minutes at a time then moving to other rooms, then coming back and covering 30 minute breaks and leaving quickly again is very disheartening. I feel more like a cleaner than an educator. I do observations for educators while they are absent from their rooms but cannot follow up my observations.
Are there other educators in this position? What do you suggest I do?"