| | |
| --- | --- |
| | October 8, 2013 |
Welcome, this week we are delighted to offer you an article on meal planning by one of Australia's leading nutritionists Kate Di Prima. Also use your experience to assist peers and colleagues in this month's In Your Experience column. Plus ACECQA is coming to a town near you. Read about the upcoming tour in this week's edition.
Menu planning for children
by nutritionist Kate Di Prima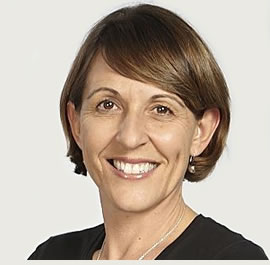 This month we are delighted to offer you the first in a series of articles by leading Australian nutritionist Kate Di Prima on building and maintaining best practice nutrition and meal planning in your service.

Kate is a highly experienced Adult and Child Nutritionist who is currently consulting to child care catering company Little Tummy Tucker. You can read Kate's full profile here.

Healthy food is of utmost importance to young children especially in their early growing years. Children's eating habits, desires and tastes are developed very early on and many eating habits developed at this early age will be continued throughout life. It is therefore important that, whilst in care, children are given foods that are nutritious and consistent with the Australian Dietary guidelines for Children published in February 2013¹. These guidelines help carers chose foods that promote the development of healthy eating habits and meet children's nutrition requirements for optimum growth.
continued…
In your experience
Ask questions & give advice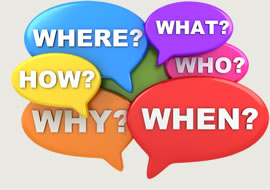 In response to numerous emails from our readers seeking advice on a range of issues relating to the early childhood sector we have decided to launch a monthly column where you can ask a question and have it answered by your peers and colleagues.

Peer-to-peer advice is one of the best ways of solving workplace issues and we hope that providing you with a forum to anonymously ask questions will be a valuable way of learning from the experience and knowledge of your peers in the sector.

Questions can relate to any aspect of early childhood education and care.

This month's question is:

"I have worked in child care for more than ten years and hold a Teacher's Assistant's Diploma from university which is equivalent to a Cert IV in child care.

My employer says I now have to do a Cert III which I am not sure is correct as I am currently being paid as a Cert IV on level 3.4.

Surely I don't have to do Cert III if I have the equivalent of Cert IV do I?"

All questions remain anonymous
Parent Ratings
& Testimonials
Parents trust reviews & testimonials by other parents. Take advantage of this powerful tool to enhance the reputation of your childcare service
Find Out Here »
Reach more parents
Our Premium and Enterprise services will increase parent enquiries to your child care business.
Find Out How »

ACECQA's Excellent adventure…
Coming to a town near you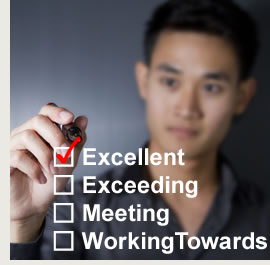 Starting in October ACECQA is conducting a national Excellence tour and series of family roundtables to showcase examples of outstanding early childhood education and care services.

The tour is to start in South Australia where three education and care services have just received the Excellent rating.

ACECQA Board Chair Rachel Hunter said ACECQA would visit early education and care services in each state and territory to highlight the great work being done to improve quality outcomes for children

"Our sector is working to implement once-in-a-generation reforms to give children who attend education and care services the best start in life.

"That's why we will be going to capital cities and regional towns across the country to highlight the outstanding work services are doing to implement the NQF reforms and share stories of excellence with educators.

"We will hold seminars for educators to talk about how they can maintain the continuous improvement journey, highlight excellent aspects of services and share ideas and stories," Ms Hunter said.

Ms Hunter said families will also be included in the tour.

The Excellence tour and family roundtables will begin in South Australia in late October followed by Western Australian in November. Metropolitan and regional areas will be covered in 2014.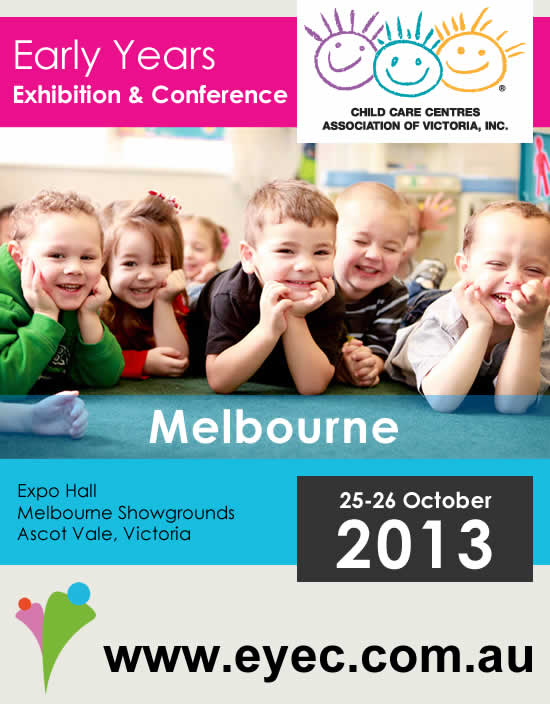 Have you been assessed? Publicise your services National Quality Standard Rating and promote your service's achievements - let us know