| | |
| --- | --- |
| | October 29, 2013 |
Welcome, this week meet beloved early childhood educator Mary Anketell, 68 years young and still going strong. Also read about the Royal Commission hearing on institutional responses to child abuse with an important fact sheet on 'grooming'. Plus important information on the Government's new Recognition of Prior Learning assessment tool.
Royal Commission on Child Abuse
The practice of 'grooming' plus fact sheet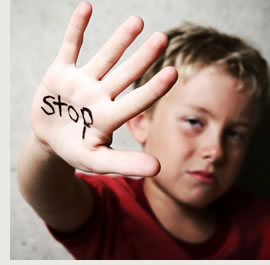 Outside school hours care was the subject of the second public hearing into institutional responses to child abuse which occurred in October.

The hearing focused on the YMCA after school and vacation care program, which employed Jonathan Lord who has since been convicted of abusing children.

Royal Commission CEO, Ms Janette Dines, said the hearing examined policies and procedures around the recruitment, training and supervision of staff working in out of school hours' care and the responses of YMCA and police to allegations of abuse of children in the care of YMCA and in other circumstances.

Ms Dines said the objective was to ensure after school and vacation care programs were safe for children.

Another focus of the hearing was to provide insights into the practice of 'grooming' which is when an offender deliberately establishes an emotional connection with a child and their family prior to the abuse occurring.

Being able to identify 'grooming' behaviour is an effective way to prevent child abuse before it occurs and with this goal in mind OOSH providers Network of Community Activities have created a helpful fact sheet on grooming for early childhood education and care providers.

The following fact sheet defines grooming and looks at the reasons why people do it. It also offers the tell tale signs and advises providers what to do if they suspect someone maybe grooming children within their service.
Recognition of Prior Learning tool
Are you in the loop?
As you are undoubtedly aware, from 1 January 2014 the National Quality Standard (NQS) requires that anyone who wishes to be recognised as an early childhood educator must have completed or be actively working towards the minimum Certificate III in Children's Services.

For people who have been working in the sector for many years but don't have formal qualifications this may seem daunting, others may not see the value in becoming qualified.

In response to this, the Australian Government has developed a national Recognition of Prior Learning (RPL) assessment tool for Certificate III, Diploma and Advanced Diploma in Children's Services with grants of up to $3500 to help regional and remote educators undertake an RPL assessment.

To promote awareness of the tool and the grants available the National Quality Standard Professional Learning Program (NQS PLP) team at Early Childhood Australia (ECA) has developed a Talking about practice video on the RPL process that showcases educators who have successfully completed their qualifications using the RPL tool.

The videos feature real educators discussing their experience with the RPL tool and describing how their perceptions changed as they undertook the process.

To maximise awareness about the RPL tool among early childhood education and care providers ECA has made the videos available to everyone here.

There is also a supporting document which details how educators can take advantage of the RPL.

Parent Ratings
& Testimonials
Parents trust reviews & testimonials by other parents. Take advantage of this powerful tool to enhance the reputation of your childcare service
Find Out Here »
Reach more parents
Our Premium and Enterprise services will increase parent enquiries to your child care business.
Find Out How »

Child care person in the spotlight
Mary Anketell - Gold Coast Christian Children's Centre at Mudgeeraba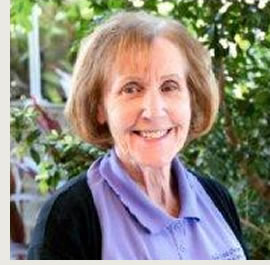 Child care professionals share a commitment to improving society by creating dynamic and nurturing care environments for Australia's youngest learners. This month we feature an interview with Mary Anketell

What is your name?
My name is Mary Anketell, and I'm 68.

Which centre do you work in? How many staff and children are in the centre?
I work at Gold Coast Christian Children's Centre at Mudgeeraba. We have around 25 staff including casuals, and we are a 75 place centre.

What is your professional background and career experience?
I worked in administration when I was young, then married, and was a full-time mum of four children, with intervals of working with my husband in our retail business.
continued…