| | |
| --- | --- |
| | October 15, 2013 |
Welcome, this week a fantastic article on how to help children develop resilience by Education Manager at The Pathways to Resilience Trust Debbie Miller. Also a range of spooky Halloween craft ideas to help give the walls of your service a freaky makeover.
Developing resilience in early years
by Debbie Miller - Education Manager
The Pathways to Resilience Trust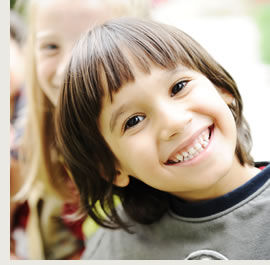 In society today there are many challenges facing children, families and communities. As early childhood educators we can play a vital role in nurturing and supporting relationships in our capacity as carers. What are the key elements that build resilience, and how do we teach these skills from an early age?

Edith Grotberg, from the International Resilience Project¹, says that resilience is important because it is the human capacity to face, overcome and be strengthened by or even transformed by the adversities of life (Grotberg, 1995, p. 6).

The overload of information and suggestions to foster self esteem over the years have unfortunately led to a misguided belief that if we can protect children from unhappy or challenging situations, and ensure they feel happy most of the time, they will in fact be happy and resilient as they have not had to endure any unpleasant emotions.

Despite good intentions of protecting children this has led to children, who when faced with any adversity or challenge, have few skills to manage the situation.

It is only when we have negotiated these situations and been able to bounce back and have good outcomes in terms of "I'm still OK" that we are able to develop resilience. It therefore is extremely important that we intentionally teach and foster social and emotional skills to give children a toolkit to draw upon in developing resilience.
continued…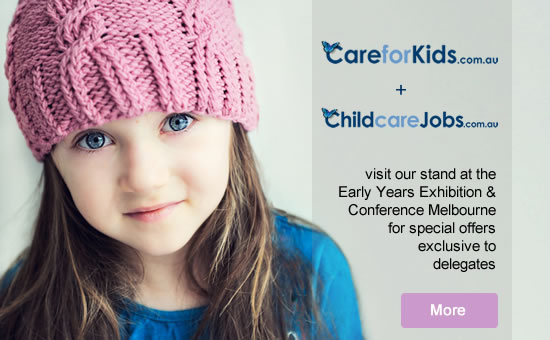 Halloween craft ideas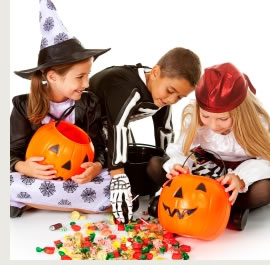 Halloween is the perfect opportunity to go crazy with crafts. Preschoolers love spooky themes such as bats, witches and ghosts and the ideas below will hopefully help you turn the walls of your service into a creepy gallery of ghoulishness.

Balloon ghosts Use white balloons and plastic shopping bags to create a collection of ghosts.

Felt ghosts Preschoolers will enjoy making their own cuddly mini ghost in this simple sewing activity.

Halloween cats Handprints form the body of these creepy black cats, a perfect activity for younger children.

Wiggly spiders Another handprint activity which enables kids to use their fingers and palms to create a hairy black spider.

Spider fingers A simple activity which encourages fine motor development through the use of scissors.

Halloween full moon Bats silhouetted against a full moon: small kids may need help cutting out their bats but will enjoy gluing them on to their 'moon'.

Halloween moon mobiles A more complicated version of the activity above which gives older kids the chance to turn their moon into a mobile.

Witch's hat Create a coven of witches and have a crazy hat parade with this quick and easy activity.

Blob monsters A colourful and fun idea that even the youngest kids will enjoy doing.

Pumpkin mosaic Use Halloween themed colours to create a cute pumpkin collage.

Pumpkin plates Paper plates form the basis for this activity which results in a gorgeous brightly coloured pumpkin.

Jack-o-lantern Instructions on how to carve a pumpkin with the kids in your service and how to turn it into an educational and fun experience.

These ideas were originally sourced on enchantedlearning.com, kinderart.com, activityvillage.co.uk and teaching-tiny-tots.com.

Parent Ratings
& Testimonials
Parents trust reviews & testimonials by other parents. Take advantage of this powerful tool to enhance the reputation of your childcare service
Find Out Here »
Reach more parents
Our Premium and Enterprise services will increase parent enquiries to your child care business.
Find Out How »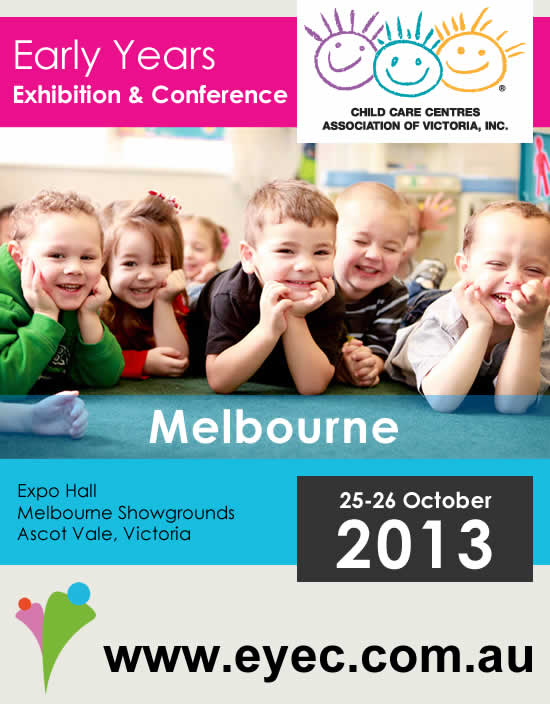 Have you been assessed? Publicise your services National Quality Standard Rating and promote your service's achievements - let us know