| | |
| --- | --- |
| | November 12, 2013 |
Welcome, this week read about the closure of four regional UnitingCare centres and tell us whether your service is at risk of closing plus how to run a successful school transition program. We also have the latest NQF Snapshot from ACECQA.
Getting ready for big school
How to run an effective transition program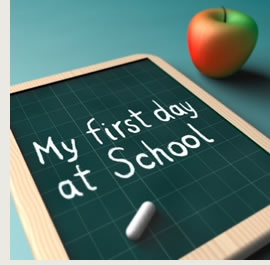 November is a busy month for kindergarten transitions, with many primary schools offering sessions for preschoolers to come in and gain a feel for life in 'big school'. Many early childhood education and care providers do an excellent job of supporting preschoolers as they make this big step forward, preschoolers are given the opportunity to wear a uniform, there is more teaching of self care and often more emphasis on literacy and numeracy.

Social competency and confidence are some of the key indicators of school readiness and helping children in these areas will contribute to a successful transition to life in kindergarten.

Helping families decide when their child is school ready

Families often look to their early childhood education and care provider for guidance on whether their child is ready to start school. For many families age is only one factor influencing their decision and your insights will be a valuable source of information for families seeking to make the best possible decision for their child.
continued…
NQF Snapshot
Third quarter highlights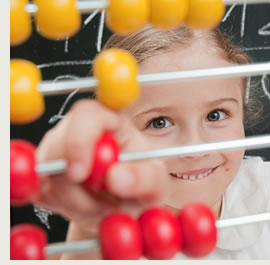 ACECQA's National Quality Framework Snapshot for the third quarter (1 July 2013 – 30 September 2013) has just been released and reveals some interesting facts and figures about how the rating process is proceeding.

The Snapshot reports on the overall quality rating of approved providers, approved services, socio-economic disadvantage and remoteness and quality rated services across the country.

Check out our summary below or read the Snapshot in full.
There are now 13 676 children's education and care services across Australia.
25 per cent of services across Australia have been rated against the National Quality standard.
ACECQA has awarded four services an Excellent rating.
There are currently 6993 approved providers operating services.
83 per cent of operating providers manage only one education and care service.
874 services have been rated since 30 June 2013.
There has been a 13 per cent increase in family day care services from 1 July 2013 to 30 September 2013.
There have been 68 757 supervisor certificates issued under the NQF.
58 per cent of assessed services are meeting or exceeding the National Quality Standard.
Parent Ratings
& Testimonials
Parents trust reviews & testimonials by other parents. Take advantage of this powerful tool to enhance the reputation of your childcare service
Find Out Here »
Reach more parents
Our Premium and Enterprise services will increase parent enquiries to your child care business.
Find Out How »

UnitingCare closing four Gippsland centres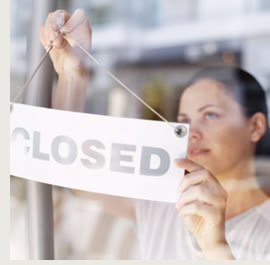 UnitingCare is pulling out of four long day care centres in Gippsland citing a lack of funding.

The centres are in Cowes, Foster, Mirboo North and Lakes Entrance.

UnitingCare's acting CEO Tracey Gibson says that while the organisation supports the new quality regulations, the challenge of implementing these changes, while maintaining a viable service has become increasingly difficult, especially given the rural nature of the Gippsland services.

She said the funding models that apply to long day care centres did not cover the full costs of running the services and as a result the services had been running at a loss for some time.

"It is not reasonable to keep raising fees for some of the most marginalised families in our region," she said.

UnitingCare Gippsland currently employs 45 permanent staff and a number of casual staff across the four centres, which provide education and care services to more than 600 families.
continued…

Do you run an early childhood education and care service in a regional area? Are you at risk of closing due to current funding models? Share your experiences.