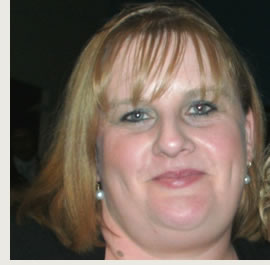 Child care professionals share a commitment to improving society by creating dynamic and nurturing care environments for Australia's youngest learners. This month we feature an interview with Vanessa Whittington.
What is your name?
My name is Vanessa Whittington. I used to get called Nessa when I worked with the younger age groups but now I work with school aged children they can actually say my name properly.
Which centre do you work in?
I work at the Let's Play Centre Ellenbrook WA. We are licensed for 65 children (we are not yet full, about half way and growing fast) and currently have two qualified educators and two Cert III educators.
What is your professional background and career experience?
I worked in the retail industry after leaving high school, becoming a store manager at 22 years of age. After 14 years and having my fourth child I decided to look for a traineeship in the child care industry rather than go back to into retail.
I nearly ran in the other direction when I found out how much a trainee earned but I persevered and worked hard to complete my Diploma in Children's Services gaining my own room working with 0-2 year olds. Now I have a fantastic position at the Let's Play Centre in Ellenbrook as the OSHC Coordinator. There's always a lot to do but I love it and I learn something new every day.
continued…