Meet The Board
Australian Children's Education and Care Quality Authority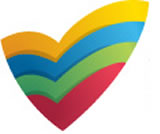 A national authority for early childhood education and care - the Australian Children's Education and Care Quality Authority (ACECQA), will monitor the implementation of the National Quality Framework (NQF) from 1 January 2012.

ACECQA will be based in Sydney and will be responsible for:
Supporting consistent, effective and efficient operation of the National Quality Framework (NQF)
Determining qualifications requirements for educators including assessing equivalence of qualifications
Determining qualification for authorised officers undertaking service assessments
Publishing assessment ratings, guides and resources to assist services to meet the National Quality Standard (NQS)
Undertaking research and continually evaluating the progress of the NQF across Australia
Maintaining a national register of approvals and national data on assessment and regulation of services.
ACECQA will be governed by a 13 member board, with one member coming from each state and territory, four members coming from the Commonwealth and one independent chair.

» Click here to meet the Board Members or visit the website

Staffing Under The NQF
Sponsored by ChildcareJobs.com.au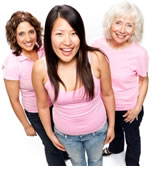 When the National Quality Framework comes into effect in January 2012 all long day care, outside school hours care, family day care and kindergarten services will be required to appoint an educational leader and nominated supervisor for their service.

An Educational Leader is a suitably qualified and experienced educator, co-ordinator or other individual that will lead the development and implementation of education programs in the service. Being an early childhood teacher does not mean you are automatically the educational leader of a service.

A Certified Supervisor is a person granted a supervisor certificate by the Department of Education and Training and deemed capable of being in day-to-day charge of a service, certified as a fit and proper person, and also meets the minimum requirements for age, qualifications, experience and management capabilities. Persons who are currently the equivalent of Certified Supervisors will transition into the NQF as Certified Supervisors from 1 January 2012.*

A Nominated Supervisor is a Certified Supervisor who has agreed to oversee the day-to-day operation of a service at all times education and care is being provided. Services may employ several staff who are Certified Supervisors and any one of them could be appointed as the Nominated Supervisor or could act in this role during absences. Only one Nominated Supervisor is required at each service.

In addition, from 1 January 2014, all long day care and kindergarten services will be required to either have access to or employ an early childhood teacher.

» Read the full article…

What If A Child In Care Is Injured And The Childcare Service Is Not Negligent?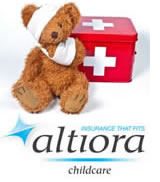 Public Liability Insurance will protect your Childcare business in the event that a third party suffers Personal Injury or Property Damage and the business is held legally liable. But what happens if a child in care is injured and the childcare service is not held legally liable? There is no claim under the Public Liability Insurance, but the child's parents may be out-of-pocket as a result of the child's injury.

Personal Accident Insurance is Designed to Cover:

Out-of-pocket expenses including but not limited to:
Non-medicare medical expenses eg ambulance or other medical expenses not wholly or partially covered by medicare
Loss of wages for the parent of the child in care
Accommodation
Capital Benefits which are lump sum payments for certain types of injuries including:
Accidental Death
Permanent Disablement
Loss of limbs etc
Weekly Injury Benefits payable for:
Temporary Total Disablement
Altiora Childcare has more than 20 year's experience working with the childcare sector.

If you would like to work with an experienced and dedicated insurance partner that shares your passion for childcare, contact our childcare insurance team on:

We may recommend Altiora Insurance Solutions Pty Ltd (AIS) as an insurance provider. AIS act as an underwriting agency and Altiora Childcare may use AIS to obtain insurance. As members of the same corporate group we may benefit from this recommendation as it improves the profit of the group. Any recommendations we make about this insurance is general advice only and doesn't take into account your particular needs and circumstances.

Interview
Anmol Lohia
Centre Director - Bambini of Lilyfield NSW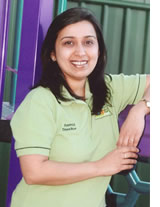 Child care professionals share a commitment to improving society by creating dynamic and nurturing care environments for Australia's youngest learners.

This month we are proud to introduce you to the Centre Director at Bambini of Lilyfield (NSW) Ms Anmol Lohia.

"The aim at Bambini is for all children to develop secure reciprocal relationships with the educators, their peers and the community. We want them to grow up to be confident people who respect diversity and make a valued contribution to society," says Anmol.

» Read about Anmol…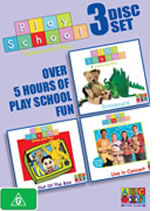 If you or someone you know deserves to be featured in this section drop us a line at editor@careforkids.com.au.

Each child care person we profile will receive a selection of DVD's for their service courtesy of Roadshow Entertainment.

Scratching Your Head Over Head Lice?
Prevention tips for your service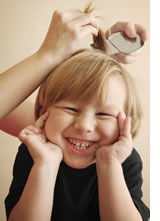 Head lice are tiny insects that live primarily on the head and scalp. They should not be confused with body lice, which may be found in clothing and bedding as well as on the body.

Although small, adult head lice may be seen with the naked eye. Because lice move rapidly and only a few may be present, using a hand lens or magnifying glass may allow them to be seen more easily. Head lice suck blood, and the rash caused by their feeding activities may be more noticeable than the insects themselves.

Head lice attach their eggs at the base of a hair shaft. These eggs, or nits, appear as tiny white or dark ovals and are especially noticeable on the back of the neck and around the ears. Adult head lice cannot survive for more than 48 hours apart from the human host.

Head lice are primarily spread through direct head to head contact, although sharing personal items such as hats, brushes, combs, and linens may play a role in their spread between children.

Head lice are a common occurrence among young children and child care providers should establish a proactive head lice management protocol before outbreaks occur.

Establish and Maintain a Head Lice Policy
Communicate your head lice policy to your staff and teach them how to properly identify head lice and nits (lice eggs). Ideally staff members should understand the rationale behind your policy and should be prepared to respond to child and parent questions. Because dismissal from care can be awkward, be sure parents are aware of what your policy says about dismissing kids with nits and when they may return.
» Read the full article…

Spooky Halloween Craft Ideas
Fiendishly good fun…
Halloween is becoming more and more popular in Australia as it is such a great opportunity to dress up and decorate. Kids love Halloween and we thought a few craft ideas might make interesting projects for the kids in your service.

Egg carton bat - Bats are a mandatory Halloween decoration and this simple project is great for all ages.

Hand print spiders - Sweet spiders made of paint which can be personalised by each kid.

Paper pumpkins - A simple paper project which even the youngest kids will enjoy.

Pumpkin carving/painting - Carving a pumpkin is a lot of fun and everyone can be involved in the scooping of the seeds, if you are worried about the cutting then try painting a pumpkin instead.

Egg carton spiders - Spooky little critters made which make great decorations.

Witches hand decorations - Turn your hand print into a creepy witch's hand.

Paper plate pumpkin mask - A simple costume idea which will really get the kids in the mood.

Ghosts in the graveyard - Another simple egg carton craft with a lovely end product.

Cotton bud skeletons This idea will probably suit the older kids a little better.

Hand and food ghosties Turn hand and foot prints into scary ghosts to hang on the wall.
These craft ideas were sourced from www.allfreecrafts.com

National Quality Framework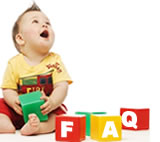 NQF fact sheet
Guide to the NQF
Guide to the National Quality Standard
Guide to Developing a Quality Improvement Plan

Featured posts
CareforKids Social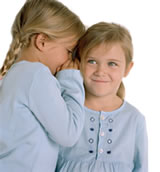 Nanny share
Debt register
CCMS Group
Facebook
Twitter
Latest Events

Got Some Time Out…
Catch up on back issues of Child Care News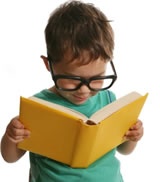 October 2011
September 2011
August 2011
July 2011
June 2011
more…