"We find your service very useful and very effective as an advertising and parent enquiry tool."
"We find the enquiries using the Care for Kids service is of such high quality, that once we call the families our conversion to bookings is over 90%."
Suzanne Parker
General Manager
Guppys Early Learning Centres (Qld)
Click here to discover how your early childhood service can benefit from partnering with CareforKids.com.au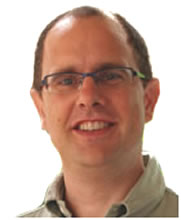 "Guardian has supported CareforKids.com.au for a number of years however this year we are delighted at the higher number of enquiries we receive through the site's Vacancy Alert function.
Our Centre Managers love it as they are building occupancy rapidly. Guardian Centre Managers are getting a kick out of checking their email early each day to find new leads. I'm sure the families are also enjoying the prompt responses they are receiving from our centres.
Keep up the great work!"
Anthony Smith
General Manager
Guardian Childcare Alliance
Click here to discover how your early childhood service can benefit from partnering with CareforKids.com.au

"Beacon Street Children's Centre would like to say thank you to Care for Kids for providing a support network to the Child Care Industry.
Beacon Street Children's Centre has been a registered member with Care for Kids since 2007 when I opened my business in Vermont South Vic.
I have had many enquiries due to the Websites availability to the public and have converted several of these enquiries to New Enrolments and Ongoing Business.
As an employer who prides herself on running a Quality Service with Happy Families, Children and a Professional Team of Educators I feel that Care for Kids has been a great support.
Thank you to all staff at Care for Kids."
Veronica Jackson
Owner/Licencee
Beacon Street Children's Centre
Vermont South VICTORIA
Click here to discover how your early childhood service can benefit from partnering with CareforKids.com.au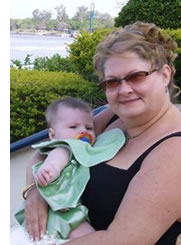 "I just finished reading today's news letter and was moved to write and tell you of my experiences since placing April's Angels on your site in January 08.
A little background first.........I have been a carer twice in my career, when my son was a toddler and for the past 4.5 years. There were times when I had vacancies which just wouldn't fill, and not being overly social during working hours meant that getting my name and availability "out there" wasn't so easy.
In mid January I learned that one family (two children) were moving out of town and I would have two full time vacancies from the end of January.......my blood ran cold.......I called a carer friend and fretted to her about filling these spots.....she told me about the site. I did a search, read the spiel, liked what I saw and without a hesitation joined up and put an advertisement on site.
On January 23rd I received 6 enquiries looking for spots for 11 children!! What an amazing response!! Unfortunately I had only three spots available during normal business hours....these were very quickly filled from the enquiries. Everyone who I wasn't able to directly help, I referred on to other carers in my area.
Since then I have received between four and twelve enquiries from the site per week, from local families, interstate and overseas. I am pleased to report that I have been able to match more than 20 children directly to carers and several I have referred to schemes and centre's locally.
This week so far I have enrolled 2 families in 3 of my "odd hours" spots and referred 5 more families to scheme co-coordinators and carers in my area.
Today's tally so far is 5 calls. It appears to me that those parents contacting me from the site are those whose work doesn't afford them time for doing a lot of phoning or footwork, however all have access to the internet either during the day or in the evening....so for me so far, it looks like locating childcare on the internet is not just the future, but the here and now. Time for me to hop online and find a good website designer, I think!
Very recently, my scheme had its bi-annual validation and accreditation process and I was fortunate to be one of the carers to be validated. My mission is to always provide customer service excellence and to exceed the expectations of all my clients whenever I can, so accordingly, I aimed for a High Quality rating. I am very pleased to share that I achieved my goal.
My interpretation of one of the Quality Assurance Principals speaks of networking and working with all stake holders to improve and maintain high quality care and service to the client, in my opinion, the Care for Kids Network has given me a rare and wonderful opportunity to be able to assist many more families achieve their child care goals as well as a great opportunity to help my fellow carers grow their businesses.
If you have read this far you wil see why I am one of this site's biggest fans and its champion whenever asked what I think about using it.
So, Thanks for starting this site/network......I love it!!!"
April Rutter
Family Day Care provider
Brisbane Family Day Care Scheme
Click here to discover how your early childhood service can benefit from partnering with CareforKids.com.au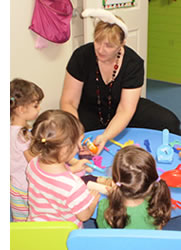 "It is with heartfelt thanks for your wonderful site that I write this testimonial. I have lovely children that I currently care for and they needed some new friends to play with. It was suggested to me that it would be worthwhile looking at the CareforKids site as a potential way of alerting parents of current vacancies in my service.
I have received calls from quite a few people seeking care. They have been easily able to match my service, availability, area and skills to their child care needs. With the help received from CareforKids I have been able to fill these vacancies with a family that were in "a bit of a pickle" about care. In the process I truly believe that I have found some lovely new friends for the children I already care for. A match made in heaven! Hugs and thanks to CareforKids."
Victoria Grace
Family Day Care provider with Lady Gowrie Brisbane Family Day Care Scheme
Click here to discover how your early childhood service can benefit from partnering with CareforKids.com.au