Mums Going It Alone To Make Work-Life Balance Better
Our poll results show 68% of working mums want to ditch their jobs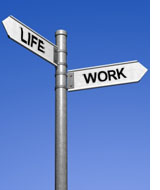 Last month we ran a survey to find out what working mums really think about the work/child care juggle… It revealed that while many employers seem to be fairly supportive of working mums in terms of part time, flexible hours and working from home; the daily struggle to successfully juggle child care, parenting and work is driving many mums towards home-based working options and to setting up their own businesses.



»

Read the full article…




---
Tips For Working Mums
Jen Dalitz
How to maintain a career and stay sane…
I never imagined I'd be writing an article for working parents. My life was full enough as it was, and there's never a "right time" for a career woman to start a family. Yet here we are. So is it possible to have it all, or is that just a pipedream?

In my pregnancy I was open to the idea of taking a career break for a year or two, but by the time my baby was four weeks old it was clear that wouldn't be the best thing for any of us! I've learned that as a working parent your career can not only survive, but thrive.

Here are a few of the things that have helped me maintain my sanity and my career…



»

Read the full article…




---
Vacation Care and Holiday Child Care Fees
Two things that most incense parents about the holidays…
Child care services that close in the school holidays
Being made to pay fees for public holidays when your child's not even in child care!

The long summer holidays are not far away and 19 per cent of working mums would love more child care services to offer more vacation care, particularly when you don't have access to vacation care, a very
accommodating employer or a large bank balance!!!

CareforKids.com.au has a unique Vacation Care tool though which will hopefully make life easier for some parents in this situation… enter your postcode and click on the search button and you will be given a list of child care services that offer vacation care.

The issue of fees during public holidays and vacations is not quite so easy to find a solution to…



»

Read the full article…




---
Whooping Cough
Campaign for immunisation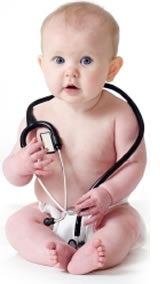 A recent article in the Sydney Morning Herald revealed Whooping Cough has been particularly virulent this year and NSW is leading the way to urge parents to have their babies and young children vaccinated after an outbreak tripled the number of infections and has already lead to the deaths for three children in Australia this year.

Whooping cough cases are on the rise, with epidemics occurring every 3-4 years. From 2002-2006, there were approximately 41,000 cases of whooping cough in Australia.

The number of people infected nationwide has tripled from 7500 to 27,000 in the past year, NSW Health Minister John Hatzistergos said in a statement. The new campaign urges parents to immunise their children at six weeks old -- two weeks earlier than the current recommendation.

The vaccine booster for babies and young children is highly effective and works by causing the body to produce its own protection against whooping cough. It will not give you or your child whooping cough.



»

Read the full article…




---
Mannies – A Growing Trend
But would you employ a bloke as a nanny?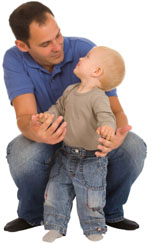 A recent article in the UK's London Evening Standard highlighted the growing trend for "mannies" (male nannies) with celebrities and "normal" families. We want to know what you think about having a bloke as a nanny…

Demand for mannies is outstripping supply, with parents even seeking mannies for daughters as well as sons. Not just about providing "strong male role models" the author of the article, Rachel Johnson said that young men just get on with the job without complaint or atmosphere and without any reference to PMS etc!

The main advantages are that you can ask mannies to do anything – whether it's building cubby houses and camps in the garden; shoe shopping at Westfield or sporting and outdoor activities, and they just do, without giving the dark look that says, "Taking the dog out is not in my job description".

The more you ask of mannies, the happier they appear to be. They many not be quite as tidy and houseproud as a female nanny (though many women are just as untidy and lacking in the basics of household cleanliness), but they are happy, willing, practical and very happy in their role.

What do you think about mannies? Please take our poll and let us know.




---
Everyday Mum In Profile
Karen Sayer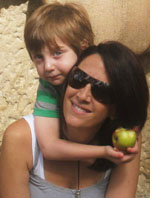 Karen Sayer is married to David Sayer and has two children: Britt, 19 from her first marriage and a son, Haines, 4. David works in IT, Britt is in her second year of Uni and Karen owns a hair and beauty salon, Kaos Headquarters in Rose Bay.

They live in Maroubra, NSW and Haines goes to day care in Bondi Junction in Sydney's Eastern Suburbs.



»

Read about Karen…

Are you an Everyday Mum and want to share your child care experience with others? Tell us your story and receive a special gift from CareforKids.com.au.

Download the questionnaire here and submit to us via email including a photo

---
Competition Brand New Day
The highs and lows of starting a small business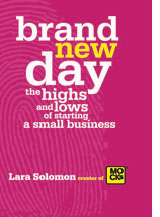 The Highs And Lows Of Starting A Small Business is an extremely honest account of a woman's quest to fulfil her dream of owning her own business and attain world domination in the mobile accessories market! With over 1.5 million Mocks sold to date and an award-winning business, Lara Solomon's story will be an inspiration to every would-be entrepreneur.

In a Bridget Jones style Lara Solomon, founder of LaRoo and creator of Mocks "the original mobile phone sock" relives the first few years of her business in a humorous, brutally honest diary of leaving the corporate world behind and embarking on her journey to "make it" with Mocks. The story covers her daily mood, bank balance, trials and tribulations - both business and personal.

Follow her as she gets her company up and running; becomes an employer; deals with staff morale and fights; makes money, loses it; makes very expensive mistakes, but ultimately achieves huge business success.
www.brandnewday.com.au

For your chance to win one of 5 books and your very own Mock, click here and take this month's mini poll on mannies (male nannies)…




---
CareforKids Social
Featured posts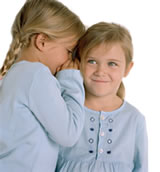 Disgusted – Family Day Care
Seven in Ten Children Attending Preschool – Are you surprised with these figures?
Holidaying with teenagers that are only children
Events