| | |
| --- | --- |
| | September 25, 2013 |
child care news

for

parents

Hello,
The National Quality Framework isn't just about imposing ratios and qualification requirements; it's also about helping services to raise the bar in quality and rewarding them with ratings. We announce the first four Excellent Rated services and tell you why ratings are so important and how you can get involved. This month's competition is from The Chic Element, that brings your ideas and stylish furniture and accessories to create your own inspirational workspace. And we also discuss that annual four letter word - NITS.
New Excellent rated services announced
How are services rated and what does it mean?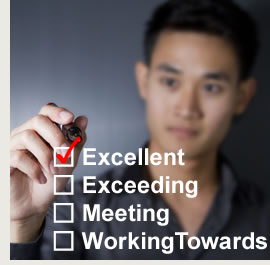 The first child care services in the country to be awarded the "Excellent" rating for their quality of child care have been announced by the Australian Children's Education and Care Quality Authority (ACECQA). All four services have demonstrated outstanding commitment to improving quality outcomes for children in Australia.

Let's give a big round of applause to the following amazing services that have demonstrated their commitment to the ideals of the NQF and its commitment to continuous improvement.
Swallowcliffe Preschool SA
Wandana School Based Preschool SA
Allenby Gardens Child Parent Centre SA
Karana Early Learning Centre QLD
What does this actually mean; How and why are they rated?
There has been a lot of talk about the National Quality Framework (NQF) and what it means regarding new child-to-carer ratios, health and safety, and carer qualifications. However, little has been said about the part of the framework that aims to award and reward outstanding services and encourage others to raise the bar of excellence in child care.
continued…
Nits
The four-letter word every mum dreads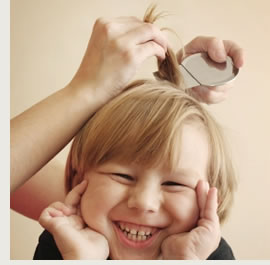 It's Spring and the warmer temperatures generally means we're coming into nit season. Are you itching already?. No? Well, read on.

Head lice, commonly known as "nits" in Australia or the UK or "cooties" if you're in the USA are the most incredibly frustrating and annoying little insects which will, at some point, be the bane of every mother's life.

The head louse is a tiny greyish-brown insect, about 2.5mm long. These little critters cling onto hair and are usually found in the scalp. They live on the blood of their generous host - your child. The female lays eggs that are attached to hair, close to the scalp and can be very difficult to remove. The baby louse hatches after about a week and leaves a little white eggshell on the hair, which is called a "nit".

No matter how clean your child's hair, he or she will not escape lice. In fact the greasier and dirtier a child's hair, the more likely they are to avoid lice, because the female lice find it hard to grip to the hair to lay eggs. Some schools and child care services often advise not washing your child's hair for the first week of attending to minimise risk. We aren't really sure if this works, but of course most small children love the excuse to remain dirty.
continued…
Parent Ratings
& Testimonials
check out the latest child care ratings + reviews…
Right Here »
Need to know your child care options fast?
Get a report of child care services that have vacancies now and receive alerts whenever services change their vacancies
Find Out More »

Giveaway
Design your own stylish office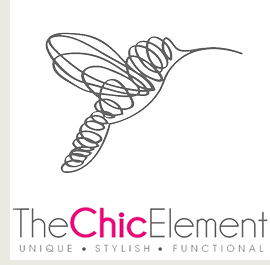 If you feel your home office or office space is lacking in a bit of inspiration, you need to get yourself to TheChicElement, an online store for furniture, decoration, stationery and design ideas for the home office.

TheChicElement is dedicated to providing the latest stylish accessories in home office design – all in one space. It's easy to navigate and with everything you need to make your workspace a little more colourful and inspiring.

Based on Queensland's Gold Coast TheChicElement was set up by busy mum of three, Tiffany Faglin, who was looking for a business idea and while researching other female owned companies realised they all had one thing in common – an inspirational workspace.

With a passion for all things beautiful and stylish, Tiffany believes that inspiration and productivity come when you're surrounded by a beautiful and enjoyable environment, and inspiration leads to motivation, satisfaction and a sense of general wellbeing.

TheChicElement sources products from all over Australia from top designers and home and office ware brands. With a large selection of bright and beautiful office furniture, furnishings and accessories, it's designed to have everything you need, without being overwhelming.

The opportunities for home office space are endless: Dress it up with elegant accessories, play it minimal and dramatic, or get creative and eclectic.

So whether your style is sleek and sophisticated, fun and fabulous or has a focus on form and function, TheChicElement has it covered.

For more information and to view all the products on offer, go to: www.thechicelement.com.au
TheChicElement is offering our readers 10% off all online purchases. Simply put CAREFORKIDS in the promo code at checkout.