| | |
| --- | --- |
| | October 9, 2013 |
child care news

for

parents

Hello,
Are Your Kids Really More Sick In Childcare looks at recent research which says that more kids are sick in child care but less likely to be sick as adults…is child care any different from anywhere else or is it just down to the individual? And a recent study has revealed how businesses and employees think completely differently about the main reasons to deter people from returning to work after extended leave. Is anyone really talking?
Employer & employee thoughts differ
on return to work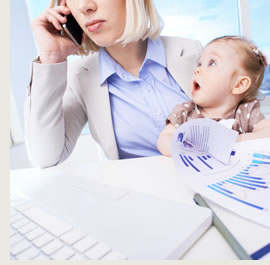 An article in online business magazine Smart Company has thrown up some interesting statistics on the difference in thinking between employers and employees when it comes to their participation in the workforce. And begs the question, is anyone actually communicating at all?

According to a recent study by resource provider Kronos, Australian businesses think the cost of childcare is holding back parents from the workforce, but that's not actually what the parents themselves are saying.

The study revealed that more than 80% of businesses think the high cost of childcare is the most pressing issue holding back people from a return to the workforce after a career break (e.g., parental leave). But when Kronos quizzed 2000 employees across a range of sectors, it found that the vast majority (72%) cited long, inflexible hours as the number–one factor preventing them from taking work.

Of the women surveyed, almost all 96.7% said they were keen to return to work should their employer offer flexible hours.

Of course we know that the cost of child care is very important and a key issue for all of us, but most working or would-be working parents would bear the cost if they managed to get the flexible hours they needed to make sure their return to work was smoothed by the ability to work flexibly and not have the daily juggle turn into a complete nightmare – which is exactly what it is for a lot of parents.
continued…
Are children really sicker in childcare?
Recent study says germs are actually good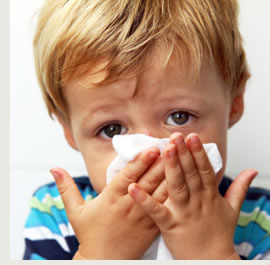 Recent research claims to show that kids in preschool and childcare are sick more often than children who don't attend childcare. But that sickness in preschool and child care strengthens the immune system so that kids will be less sick as adults.

More than likely no matter what the environment, it will also be down to the individual child: Their genetic make up; their inner sickness defenses.

Some kids can be in child care from a very young age and rarely have a serious virus or infection. Some kids are just more susceptible to illness than others, full stop. You could drill down right back to what you ate when you were pregnant, what you fed them as babies, if they breast fed and for how long, whether their parents are often sick, how well nourished in terms of vitamins they are.

However Fiona Baker, writing for Body + Soul summarised the theories from the study:

The results of a study published in the Archives Of Pediatrics & Adolescent Medicine supports the idea that children in day care get sicker than those who do not attend it. But they were less sick as they got older.
continued…
Parent Ratings
& Testimonials
check out the latest child care ratings + reviews…
Right Here »
Need to know your child care options fast?
Get a report of child care services that have vacancies now and receive alerts whenever services change their vacancies
Find Out More »