| | |
| --- | --- |
| | October 30, 2013 |
child care news

for

parents

Hello,
How do you feel about the National Quality Framework and quality improvement? Too much, too little, just right? ACECQA is giving families an opportunity to contribute to the conversation on quality care. We take a look at the increasing popularity of Male Nannies and our giveaway is three beautiful necklaces from Dark Horse Accessories. Plus if you need some inspiration for Halloween head over here for some great Halloween craft ideas.
The male nanny
A modern family employee or a nonstarter?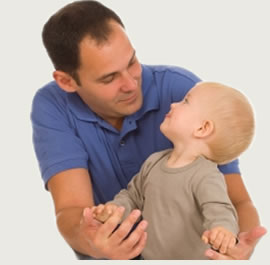 This weekend's episode of Modern Family on Channel Ten featured the hilarious and surprise hiring of a new male nanny by Gloria, after her own little manchild, Manny's repeated attempts to woo any female nannies in the house left them all feeling rather uncomfortable.

Manny (hitting on his nanny): "So Marie, what do you feel like doing for dinner tonight?"

Gloria: "You're eating Dino-Bites because you're a little boy."

Jay: "I'm telling you, there's an embarrassing press conference in that kid's future."

Jay, the Alpha male husband of the buxom Gloria was clearly rather insecure about the appearance of Andy, the new "male nanny", whose mission is to make all of their lives happier and healthier. As a father and husband who is very much set in his ways, despite his own rather colourful family, a male nanny is just a little too much for Jay to take.

Jay (on Andy not being the right nanny): "That's a nonstarter. Keep looking."

Gloria: "But he's perfect."

Jay: "He's a man. It's weird. He's a weird man. He's like Phil only I have to pay for him."

We're assuming Jay would be perfectly happy with a female nanny, so why is the male nanny seen as a "nonstarter".

However strange it might appear to some men, the male nanny is gaining popularity overseas and we are starting to see more men entering the child care industry here in Australia. If you can be a dad, surely you can also be a male nanny?
continued…
National Quality Framework
ACECQA is inviting families to join the conversation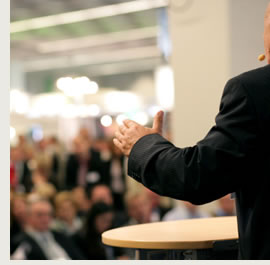 Most families with children in child care will now have some idea of what the National Quality Framework (NQF) is all about and what changes are being made in child care to measure up to the new guidelines (mainly to do with staff training, ratios, early education programs and health and safety).

Now the Australian Children's Education & Care Authority, or ACECQA for short, is offering parents the chance to have their say about the guidelines.

Recognising the importance of including families in the quality improvement journey, ACECQA has begun a series of conversations with families across Australia.

Starting in South Australia, ACECQA will be visiting metropolitan and regional areas across the country to hear parents' ideas on how they want to be informed about and engaged in quality education and care.

The meetings will take various different formats depending on area and need, but any ideas put forward by parents will be considered for inclusion in future family communication strategies.

To find out about your nearest ACECQA meeting, or if you have questions or want to be involved, call 1300 422 327 or email: events@acecqa.gov.au.

Parents can also suggest a meeting be held in their area.

Read our own comprehensive outline of the National Quality Framework.
Parent Ratings
& Testimonials
check out the latest child care ratings + reviews…
Right Here »
Giveaway
One of three beautiful necklaces from Dark Horse Accessories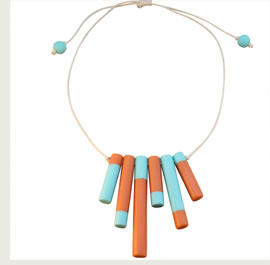 Dark Horse Accessories is a colourful, fun and edgy jewellery and accessories label, created by Queensland designer and mum of two, Emma Gascoyne. Her brand new collection for Spring Summer 2013-14 is the Australian Elements Collection.

Inspired by the colours of the Earth, Sky and Sea in the Australian Spring and Summer, this beautiful new range of funky, but wearable jewellery made from sculpted resin is bright and bold, bringing together orange desert sands and blue sky, bright, sunshine yellow, creamy clouds and summer rain.

Dark Horse has the look of high end, hand made jewellery, but with prices ranging from $15 to $50 (the new collection ranges from $20-$46), it is affordably priced to be accessible to all.

The gorgeous new Australian Elements Collection features a range of resin drop earrings, bangles and a beautiful cuff in colours such as Desert Sands Orange, Sunshine Yellow, Cloud Cream, Sky Blue, Beach Sand Gold and Forest Green.

These stunning pieces are all made from resin and each necklace, bangle and cuff is designed as a statement piece. Bright, bold and beautiful.

Go to www.darkhorseaccessories.com to view the entire range.

We have THREE beautiful Dark Horse Accessories necklaces to give away – one in each colour choice. Each necklace is worth $49. Just email us and tell us your favourite part of the Australian Spring or Summer.

terms and conditions

Need to know your child care options fast?
Get a report of child care services that have vacancies now and receive alerts whenever services change their vacancies
Find Out More »