| | |
| --- | --- |
| | October 2, 2013 |
child care news

for

parents

Hello, Parents are busier and more time poor than ever before. Minding Our Kids' Manners looks at whether we are letting our kids' manners slip. Germany has enacted laws that ensure child care is available to all children over 12 months of age. Should Australia do the same? We look at one way to stem the shortage of child care in areas of need. Perhaps this is something for the Productivity Commission Inquiry.
Child care places assured for all
Could Australia follow in the steps of Germany?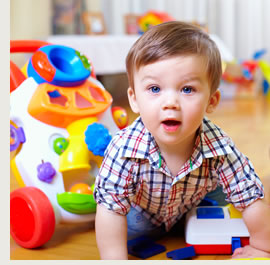 As of August 1st, in Germany, a new law came into effect that ensures a spot in day care for any child over 12 months of age. The new law allows parents to sue local authorities if they cannot get a place.

It's hoped the new legislation will help cure the country's low birth rate, because fewer Germans now have children due to the difficulties of finding childcare and keeping their jobs and careers on track.

Currently, Germany's birth rate, 1.39 children per woman, is one of the lowest in Europe, lower than Australia, which is still somewhere less than 2 per woman (latest 1.83 in 2010).

Children of 3 years old and over were already assured of a child care place in Germany but with a the new law, which went into effect on August 1st, the age was lowered to 12 months old. So effectively the minute you finish maternity leave your child is assured of a spot and you can go back to work without the dreaded child care search.

Similar to Norway, child care is subsidised in Germany and has been for some time, with parents paying a relatively small monthly contribution towards the fees.

But while the cost of child care is most definitely an issue to most families, the main problem in both Australia and other countries is the lack of places.
continued…
Are our children minding their manners?
And are we?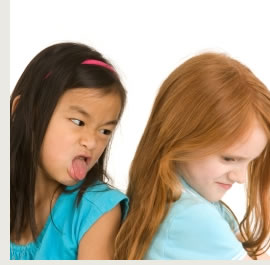 by Sophie Cross

Recently it's come to my attention that even apparently well brought up kids have absolutely no manners whatsoever. Are we becoming so soft with our children and/or so casual or lazy about everything that we are not teaching proper manners anymore?

When I was a child in junior school, if we were caught with our elbows on the table, a teacher would come along and swipe them off. Often with our plate. That might be a little extreme, but children today often don't seem to even know how to hold a knife and fork properly, let alone know about such things as elbows off the table, sit up straight etc.

So what's happened? Are we getting soft? Aren't manners seen as an important part of our general life skills and early education? Kids smart mouth, back chat and swear at a very young age. They don't say please and thanks and they have no concept of privacy.

Where are we going wrong? Perhaps such old style values aren't considered important any more. But they are, aren't they? Isn't it important for later in life that a child knows how to eat with their mouth closed, hold a knife and fork properly, put their cutlery together when they've finished, wait for everyone else to start or finish and not just get up and leave the table?
continued…
Parent Ratings
& Testimonials
check out the latest child care ratings + reviews…
Right Here »
Need to know your child care options fast?
Get a report of child care services that have vacancies now and receive alerts whenever services change their vacancies
Find Out More »

TheChicElement is offering our readers 10% off all online purchases. Simply put CAREFORKIDS in the promo code at checkout.