| | |
| --- | --- |
| | November 6, 2013 |
child care news

for

parents

Hello,
Toddlers and pre-schoolers are notoriously hard to feed, so in conjunction with nutritionist Kate Di Prima we have a great menu plan to give you some kitchen inspiration. Read our article on "grooming", how to identify the signs and protect your children from predators.
Pre-school meals driving you mad?
Kate Di Prima has some inspiration for pre-school meals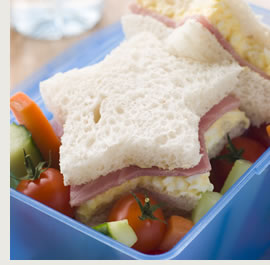 If you have pre-school kids (or any age kids actually) then you'll know the frustration of finding meals they'll be happy to eat and are nutritious enough for their developing bodies.

Our children's diet is one most common causes of parental anxiety, especially with young children: Are they eating and drinking enough? Are they eating too much or too little? Are they getting enough vitamins and minerals? Am I feeding them properly?

Leading Australian nutritionist Kate Di Prima is here to help. Kate is a highly experienced Adult and Child Nutritionist who is currently consulting to child care catering company Little Tummy Tucker.

Everyone knows that healthy food is of utmost importance to young children especially in their early growing years. Children's eating habits, desires and tastes are developed very early on and many eating habits developed at this early age will be continued throughout life.

Here Kate gives her answers to common concerns and an entire week's meal plan to try.

continued…
The practice of "grooming"
How to identify the signs and what to do if you suspect a child is at risk from a predator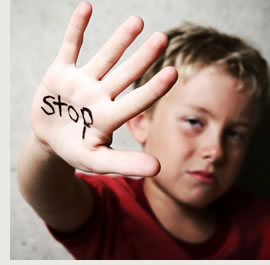 When you have young children, you just see the innocence of them, the unconditional trust they have in their parents, family and friends. And it's a hideous thing to have to think that this innocent trust can be abused.

Nevertheless the problem of grooming of young children (and families) by predators is sadly very real.

Revelations from the Royal Commission have focused attention on the practice of grooming.

So what actually is grooming?
According to the organisation Parents Protect¹, "Grooming" is a word used to describe how people who want to sexually harm children and young people, get close to them (and often their families) and gain their trust.

Sexual abusers are often people we know. It's widely thought that more than 8 out of 10 children who are sexually abused know their abuser. These groomers may hold responsible positions in their local community and can be personable or charismatic.

Abusers come from all classes, ethnic and religious backgrounds and may be heterosexual or homosexual.
continued…
Parent Ratings
& Testimonials
check out the latest child care ratings + reviews…
Right Here »
Need to know your child care options fast?
Get a report of child care services that have vacancies now and receive alerts whenever services change their vacancies
Find Out More »