| | |
| --- | --- |
| | November 27, 2013 |
child care news

for

parents

Hello,
Last week of November and we're most definitely on the countdown to the long summer holidays. Our article on summer holiday vacation care is a reminder to get everything booked up and gives you some ideas on alternative arrangements. And if you're holidaying away this year, we look at the advantages and disadvantages of kids clubs and on resort nannies.

Finally, we'd just like to say thanks so much for all your support this year. Our newsletters will resume in February 2014. Happy Holidays.
Summer holiday countdown
What are you doing with your kids this holiday?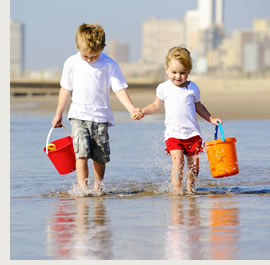 It's that time of year again. The next few weeks are going to fly by and suddenly we'll be into the long summer holidays. For those of you lucky enough to have children at child care centres that don't close in the school holidays, apart from the few days over Christmas and New Year, then lucky you. For those who aren't so lucky, getting organised now with alternative care is very important; because places for vacation care programs and services go FAST.

With most working parents only getting the standard 4 weeks holiday per year, vacation care is a necessity, but often hard to come by.

Make it easy on yourself by doing a Vacation Care Search now to find services nearest you that offer OOSH care and run vacation programs.

Vacation Care at Out Of School Hour Care Centres

If your child attends a school that has out of school hours care facilities, you may be lucky in that most of these services also offer Vacation Care.
continued…
Is your child in?
2014 child care enrolments are closing
Child care is very difficult to find, so don't miss out on your child's care for next year by forgetting to get those forms in, because there is a waiting list of parents behind you ready and waiting to grab your spot.

Most child care facilities will have already sent out notes to parents advising of enrolments or re-enrolments for 2014, so if you have not yet received anything, it's worth asking in case it's been lost in transit or are at the bottom of your child's bag.

You spent all that time trying to get a place, don't lose it.

Parent Ratings
& Testimonials
check out the latest child care ratings + reviews…
Right Here »
Need to know your child care options fast?
Get a report of child care services that have vacancies now and receive alerts whenever services change their vacancies
Find Out More »

Holidays away
Who's looking after your kids?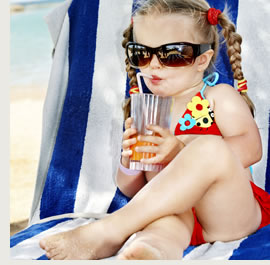 If you're going on a Christmas break these holidays then lucky you. We're very jealous. Most resorts and hotels now offer some sort of on-site child care service, and the majority are probably very good. But it can be a bit of a lottery.

The main advantages about going to big resorts are convenience and a sense that everything is being done for you. You can just sit back and relax and everything will be taken care of. And that also includes your children - well some of the time.

It's a funny thing, but we spend ages deliberating over child care, babysitters, nannies and the like when we're at home; researching, vetting and interviewing. Yet when we get on holidays, we are often happy to let a total stranger look after our kids for the day/night.

And most of the time everything will probably be fine, but it's important to make sure that when it comes to who's looking after your children, you are in control, are happy with the facilities, have met the carers, checked their credentials and made up your own mind if you're happy about them. Just as you would in any other situation at home.
continued…
Thanks and happy holidays
We've had a huge year at CareforKids.com.au, which started off with our weekly format newsletters and we've now topped a whopping three million visitors. You've been incredibly supportive all year and given us great feedback on all our articles and issues and you have shared your experiences by rating your child care service with over 5000 ratings posted so we'd like to say a big thanks for all your support.

We hope Santa brings you everything you wish for and we'll be back with our weekly updates in February 2014.

Happy Holidays