| | |
| --- | --- |
| | November 20, 2013 |
child care news

for

parents

Hello,
This week we are delighted to offer you an editorial from the new Assistant Minister for Education Sussan Ley. Plus are your kids getting app-sessed? We take a look at how children are being affected by constant use of gadgets and apps. And 'tis the season for office parties. So make sure you don't miss out on your office shindig because you don't have a babysitter.
Productivity Commission Inquiry
by The Hon Sussan Ley MP
Assistant Minister for Education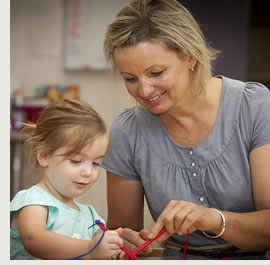 You don't need to look at the statistics to know the Australian child care and early learning sector has grown significantly over the last decade, as have family needs and requirements for their children's care and development.

All families deserve quality child care and early learning at a price they can afford, and more flexible services available when they need them.

We need a child care and early learning system for the 21st century.

As the Coalition's spokesperson for child care and early learning during the last three years and now Assistant Minister for Education, I have been fortunate to visit over 200 services noting firsthand the positive impact quality child care and early learning has on the lives of our children.

Among the new Government's first priorities was to announce a Productivity Commission Inquiry into how child care can be made more flexible, affordable and accessible, so that we can make the best decisions about the future of the sector. This Inquiry was formally commenced in mid-November following the first week of the 44th Parliament.

The Inquiry will be broad ranging and focus on the current and future needs of parents and children accessing child care and early learning services. This will include the different types of care available, the needs of rural, regional and remote families, shift workers, the needs of vulnerable children and how future government assistance should be provided.
continued…
Don't forget to book your babysitter
We don't want you missing out on Christmas fun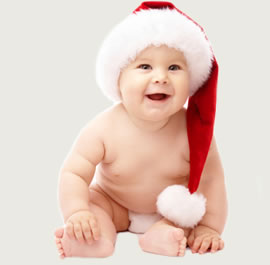 Tis the season to be jolly at office parties, or at the annual catch-up drinks with friends. So don't miss out on the fun, because you don't have babysitting sorted or get let down by your niece or neighbour's teenager when she gets a better offer.

Oh yes Christmas can be fraught with babysitting difficulties when your usual sitters disappear off into their own social whirl… or are too hung-over to babysit owing to their own party the night before.

Babysitters are in huge demand at this time of the year and get booked up early over the festive season.

With the silly season also brings silly prices too, so be prepared to pay more than the usual rates. But only within reason. Some private babysitters will really try it on and you shouldn't really be paying that much over the odds.

Some babysitters can charge double for New Year's Eve or Christmas key dates, though if you book through an agency you should be able to avoid this and ensure that the babysitter you book is reliable and will show up.

Book a babysitter through our easy online booking service which only uses reputable agencies with police checked, vetted and referenced, professional babysitters.

Then go out and have some well-deserved Christmas fun.
Parent Ratings
& Testimonials
check out the latest child care ratings + reviews…
Right Here »
Need to know your child care options fast?
Get a report of child care services that have vacancies now and receive alerts whenever services change their vacancies
Find Out More »

Are children getting too app-sessed?
Child education experts warn of app overload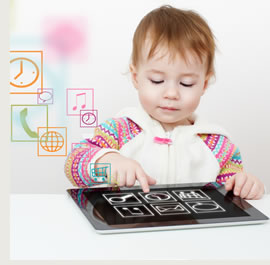 In recent years the TV has taken a tumble in the stakes as most hated (and yet secretly loved) child care tool… Yes, there is a new kid in town, the "App" (or software application), and it comes in many forms, is absolutely everywhere in your home and is accessible pretty much everywhere outside of the home too.

Children are hooked on Apps from as young as two years old. Smart technology means that although many parents struggle with their phones, tablets, iPod Touches etc, two-year-olds do not. They are all over gadgets and their Apps instantly and constantly clamouring for App time.

While there are many great Apps that are perfectly suitable and actually educational for children, Professor Carla Rinaldi - president of the global Reggio Children movement, based in Italy - said children were relying too much on technological "apps" instead of their own ingenuity and imagination for normal development tasks and also for things like homework and school projects.

And you're not alone if you think that gadgets and apps are making your child slightly manic. The tendency is for short-term entertainment, quick fire games, moving from one app to the next at a frightening pace. Children are losing valuable down time in favour of competitive, obsessive tasks and games.
continued…