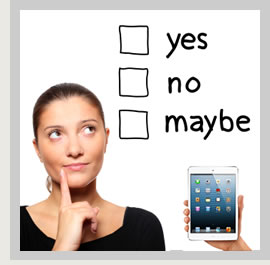 An iPad Mini plus a luxury pamper hamper could be yours.
It's another year, but it feels like Groundhog Day when it comes to some of the issues facing parents. Still top of the agenda is the rising cost of child care, lack of places for the under twos, child care centre time constraints and lack of support and flexibility on the part of employers.
This month we're running our eighth annual child care and workforce participation survey and we're looking for record numbers of respondents once again to get as much feedback from parents as possible.
Are you finding it hard to juggle work and child care due to time constraints, lack of child care options, travel or lack of workplace flexibility? How much do you spend a week or month? How long it take you to find child care? Is the cost of child care making it virtually unfeasible to work at all? How much have you paid on a waiting list? Do you still feel valued as an employee?
We'd love to hear from you and for you to let us know about any of these and other issues you are facing as a parent.
For your time an iPad mini could be yours plus a whole stack of amazing things you wish you had – click here for all the details.