| | |
| --- | --- |
| | June 12, 2013 |
child care news

for

parents

Welcome,
With the cost of child care and lack of places, whether to stay at home or go back to work is becoming more of a dilemma. Our article looks at the challenges facing mums trying to make the decision. Is your child fussy when it comes to food? Our article on picky eaters might give you a few pointers. Our giveaway this month is courtesy of Nana Clair's Gifts - tell us about your favourite gift from your Nana to win.
And if you haven't done it already, please click onto our newsletter poll to let us know how our weekly newsletters work for you.
To work or stay at home?
Is the disproportionate share of full time female workers in Australia due to lack of choice?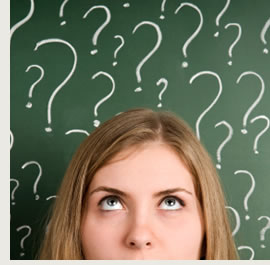 And it's a real tough one in Australia at the moment, with a noticeable disparity between the full time participation of females in the Australian workforce versus that in many other developed countries.
The Washington Post recently reported that America's working mothers are now the primary breadwinners in a record 40 per cent of households with children - a milestone in the changing face of modern families, up from just 11 per cent in 1960.
The findings by the Pew Research Center, released on May 22nd, highlighted the growing influence of "breadwinner moms" who keep their families afloat financially. While most are single mothers, a growing number are families with married mothers who bring in more income than their husbands.
This is opposite in Australia and according to recent research and an article in the SMH, Australia is different in that fewer mothers are working full-time, but represent around three quarters of part-time workers. About 85 per cent of all fathers with a youngest child under the age of five work full-time - but for mothers in that category, the rate is about 19 per cent. In our recent survey 40 per cent of our respondents were working full time and the same number were working part time.
continued…
Fussy eaters and how to deal with them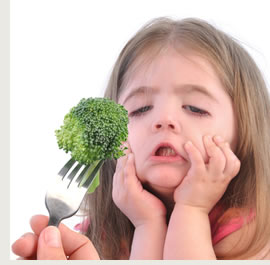 Dealing with fussy eaters can be hugely stressful for parents. The natural desire of mums and dads is to make sure their child is fit and healthy and getting all the nutrients he or she needs for good development and health. So if your child is not playing ball and only eats certain things or just wants non-nutritious food, it's likely you feel guilty, ashamed, abnormal or just frustrated as hell that you can't get your child to eat "normally".
The fact is that all children have their own ways of dealing with food and develop tastes for certain things at different times. Most will eventually settle down and eat the same as everyone else and it's natural to not like certain foods – that's what makes us all different.
We all have stories…some hate mushrooms others won't eat anything orange or can't stand cream or anything strawberry-flavoured or maybe a phobia to peas or brussel sprouts.
As Fruit Juice Australia's nutritionist Kristen Beck says, Picky eating (or food neophobia) is by far the most reported feeding problem in early childhood. So you are not alone.
Below Kristen outlines Picky Eating and gives some great tips on how to lessen the impact of food fussiness.
continued…
How are we doing?
We'd love to know what you think of this newsletter so please take this quick poll.
The feedback you provide will help us deliver the best news in the best format for you.
Provide your feedback here »

Parent Ratings
& Testimonials
check out the latest child care ratings + reviews…
Right Here »
Giveaway
One of four puzzles from Nana Clair's gifts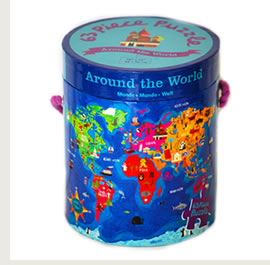 Nana Clair's Gifts is a one-stop shop where you'll find absolutely everything (including inspiration) for children's presents. From Baby to Teenager, this amazing online toy and gift emporium for children specializes in good quality gifts that you are proud to give and that children will be over the moon to receive.
Founded by working mum Kelly Rowe (our Mum in profile this month), 'Nana Clair's' Gifts was inspired by Kelly's dear old Nan, whose name was Clair. Although Nana Clair passed away a few years ago, the fond memories of the beautiful lady she was provide the motivation for the business: There's no better person to receive a great gift from than your Nan.
This month Nana Clair's has very kindly put aside some of their best selling puzzles for CareforKids.com.au readers.
We have four (4) great 63 piece canister puzzles by Mudpuppy to give away: two Around The World and two "Ballerina" Themed puzzles. These puzzles are packed in their own beautifully designed canister finished puzzle measures 46 x 36 cm. The puzzle grey board is made from 90% recycled paper and printed with nontoxic inks. Each puzzle is worth $24.95.
For more fabulous gift ideas go to Nan Clair's Gifts.
For your chance at a puzzle from Nana Clair's Gifts, let us know the best gift you received from your Nana.

Need to know your child care options fast?
Get a report of child care services that have vacancies now and receive alerts whenever services change their vacancies
Find Out More »