| | |
| --- | --- |
| | August 7, 2013 |
child care news

for

parents

With eligibility for flexibility in the workplace having just been widened, we look at whether flexibility stigma is getting in the way of real progress. Is your child in Family Day Care? If so, read our note about how to nominate your family day care service for the 2013 awards. And finally, if you think bedtime routine is not important, think again. New studies show a good bedtime routine could be the difference between pass and fail in key areas of education and development.
Flexibility legislation widens eligibility
But is asking for flexibility creating an unspoken stigma?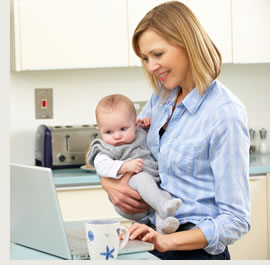 We'd all love a bit more flexibility in our lives and with child care shortages and the high costs associated with child care, flexible working arrangements are fast becoming a way of attempting to get around the work/child care juggle.
While the right to request employment flexibility has been in place for a few years, new legislation came into effect from July 1 to widen the eligibility to include victims of domestic violence, all carers, people who have a disability and people aged 55 and over.
Australia is one of the pioneers in workplace flexibility legislation, however, despite the open forum for requesting flexibility, many employees feel stigmatized as soon as they do.
This stigma has been coined "Flexibility Stigma" by Professor Joan C. Williams, founding director of the Center for Work-Life Law at the University of California, Hastings College of the Law. She says, referring to the array of flexible work arrangements some employers offer, that: "Many times these policies are on the books, but informally everyone knows you are penalized for using them".
Williams says she invented the term 'flexibility stigma' to describe that phenomenon. Recent studies have found that it is alive and well, and it functions quite differently for women than it does for men. No surprise there.
continued…
2013 excellence in family day care awards
Nominations close on August 9th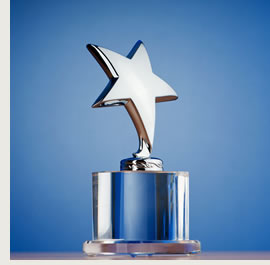 If you have children in Family Day Care and you love their educator, make sure you get your nomination in for the 2013 Excellence in Family Day Care Awards.
Family Day Care Australia is looking for family day care educators and units who demonstrate an on-going commitment to care, innovation, quality and education.
The awards are a celebration of the Family Day Care sector and an opportunity to recognise and acknowledge quality and excellence in family day care.
The awards are also an opportunity to share the wonderful stories about family day care and to ensure that parents and potential educators are aware of and understand the many unique benefits of family day care.
Nominate your family day care unit or educator before August 9th.
Parent Ratings
& Testimonials
check out the latest child care ratings + reviews…
Right Here »
Need to know your child care options fast?
Get a report of child care services that have vacancies now and receive alerts whenever services change their vacancies
Find Out More »

How's the bedtime routine in your house?
It could be the difference between pass or fail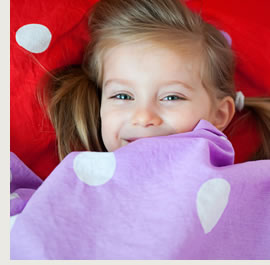 by Sophie Cross
So, if the latest research on sleeping is correct, all children in southern Europe are in real trouble and the future of these countries that are already suffering rests on the shoulders of kids who just don't sleep enough.
Having lived in southern Spain for the last year, I have fought a daily battle with my daughter to get her to go to bed at what I think is a reasonable and "normal" time – for my own Northern European/Sydney standards. This is made very hard when the local Spanish children are still up at the plaza playing noisily until midnight (in the holidays), 10.30 or so in term time.
And no they don't go to school later. They go at the same time. They apparently have a siesta, but basically they just don't sleep. Which is possibly why they're generally shorter than northern Europeans. Don't you grow when you sleep?
Anyway, yes I try to get my daughter to bed at a reasonable, regular hour and Hallelujah. At last some research that backs me up and I can read verbatim to my 9 year old when she tries to stay up late again.
Apparently, late nights and lax bedtime routines can blunt young children's minds, research suggests.
continued…