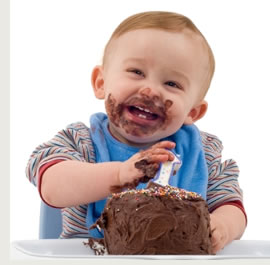 Monday 26th August is officially Red Cross Big Cake Bake Day, when people all over Australia are encouraged to host an event to raise funds to help people less fortunate in Australia and overseas.
Celebrity supporters and ambassadors include Adriano Zumbo, Kate Richie, Maggie Beer, Alvin Quah, Adrian Richardson, Anna Gare, Eamon Sullivan, Poh, Sammy and Bella, and Chris Bath to bake the world a better place. For some baking inspiration, take a look at their favourite recipes.
All you need to do is to get together with colleagues, friends and family and bake your favourite cake, slice, pie, cupcake or dessert in aid of a good cause. Events can include a morning or afternoon tea, cake sale, baking competition or whatever kind of Big Cake Bake suits you.
To participate in Big Cake Bake, register online now and once you have joined, you will receive a host kit with all the tools you need to run a successful event, including an information booklet, donation box and posters to promote your event.
Donations raised from Big Cake Bake will support the everyday work of Red Cross, including programs and services to help some of the most vulnerable people in Australia and overseas.
For more information or support, please visit bigcakebake.org.au, call 1800 652 635, or email at bigcakebake@redcross.org.au