News For Parents:
Dad's to get two weeks paid leave but Baby Bonus is cut back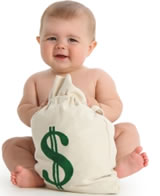 Oh yes, it's never simple is it. The minefield of help for working parents gets ever more complicated with money being taken away from one pot and redistributed elsewhere. It's so hard to keep up, but then we suspect that's the point. The more confusing it all gets, the more likely parents will just give up and not bother to claim what they're due… Cynical, us?

So here goes:

From July next year the Baby Bonus for second and third children will be slashed to $3000, a big drop from the current $5000 per child. The Baby Bonus is means tested and only families eligible for Family Tax Benefit will receive it. Click here for all information on the Baby Bonus.

The cut to the Bonus for second and subsequent children will save some $500 million over four years according to Wayne Swan, so we're interested to know where that's going… One place might be to the Dad or Partner in your family, because from 1 January 2013, Dad and Partner Pay kicks in.

What is Dad and Partner Pay we hear you ask? Well, this is a payment for dads and partners (including adoptive parents and same sex couples) caring for a newborn or adopted child.

So if you are an eligible working dad or partner you may receive up to two weeks of government-funded pay at the rate of the National Minimum Wage (currently $606 before tax) when you are on unpaid leave from work or not working.

There are of course several criteria for this and we suggest you read our article here. It's hugely complicated but we've tried to lay it down in terms that we mortals and non-policymakers might understand.

All we can say is try to keep up and make sure you bother to apply for anything and everything. Being registered with Centrelink is the key thing. Financially it's worth it in the end.



The Granny Debate
Do grandparents need a second turn at parenting?
By Sophie Cross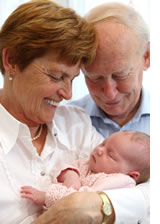 I remember my mum saying to me once when we were having the conversation about whether it was a good or bad thing that we lived thousands of miles apart: "You know, of course I love you and Francesca, but I wouldn't want to see you all the time. I've done my parenting. I don't want to do yours as well, thank you." So while I missed out on having her on tap for babysitting duties, when we did see her, it was for quality time and holidays, not child care duties.

But, it's not always as simple as that and it's becoming more and more the case that in these times of financial strain, grand-parenting is in danger of becoming more of a duty than a delight.

Grandparents often continue to work well into their dotage, at least part time, and also act as child carers for their grandchildren while their own children have to work to pay for the ever-increasing cost of living.

People are living longer for sure, but they're also working longer and having less and less of a "retirement". Our last Child Care and Workforce Participation Survey revealed over 11% were using grandparents as carers, and with an aging population, financial strain and increasing child care fees, this figure is likely to grow.

Where I live in Spain it's all very family oriented, particularly in rural areas and villages where extended families live together and it's pretty normal to have several generations of the same family living within a few streets of each other.


»
Read the rest of the article here…

Grannies or Nannies
By Lucy Clark, Editor @ thehoopla.com.au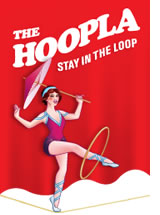 My mother likes to joke that our childcare arrangements went awry from the moment my five year-old daughter starting recounting the storylines from The Bold and The Beautiful after a day spent at Nana's house while I worked.

We still laugh about it ten years later, but there are a lot of tricky emotions around having your parents look after your kids, and a lot of them have to do with gratitude and parental expectations.

New figures released today by the Council on the Ageing show grandparents are saving parents $90 million a year on childcare in New South Wales alone.

The report found between 10 and 20 per cent of people aged over 65 are providing unpaid care for their grandchildren, and with news over the weekend about chronic shortages in childcare in certain areas, that number is only set to rise.

But it can be an emotional minefield.

Mothering guru Robin Barker wrote recently that she believed some grandparents secretly resented looking after their grandchildren while their parents went back to work.

"It's a huge commitment when you're doing even one day a week," she said, "We really don't have the physical and emotional strength we had when we were raising our own children. A day with a toddler is a very long day."

Ms Barker said she heard "a lot of complaints" from grandparents who felt put upon by their children. "There is resentment about what children expect their parents to do. Many grandparents present one face to their children and one face to their friends."


»
Read the rest of the article here…

New Year, New Child Care Nightmare?
News Flash: It doesn't have to be that way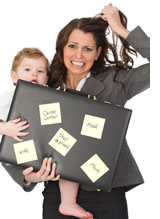 The New Year is the busiest time for child care services for new enrolments, as the majority of mums end up going back to work after the summer break.  It's also a key change time for kids leaving and going to big school, family moves to different areas and job changes. And if grandparents aren't an option for your family, what are your options at this very stressful time of year?

Do You Know Your Child Care Options?

Many parents, particularly first time parents become like rabbits in headlights when it comes to looking for child care. And it's not really surprising. Media articles and scare stories from other parents, not to mention child care centres who publicise their huge waiting lists as a means of making themselves look more exclusive and therefore more in demand would have you believe that there is no child care out there within a 100km radius and inside of 2 years. But a lot of the time this simply isn't true. You just have to know how and where to look and to keep your options well and truly open.

There are all sorts of potential options for parents, including family day care, in home care, nannies, aupairs, long day care centres, pre-schools and occasional care centres.

Click here for our article that explains all the different types of child care on offer.

So, How Do You Go About Looking?


»
Read the rest of the article here…

Summer Water Safety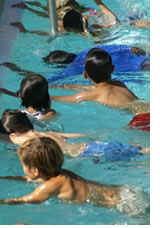 We run this article pretty much every year but it's just as relevant and important to hammer home this message as every summer approaches… KEEP YOUR KIDS SAFE IN THE POOL AND THE SEA.

Summer holidays are around the corner and the water is warming up, which means fun in the sun, pool and surf for kids. It also spells additional danger to small children who are not yet proficient or confident swimmers and a worry for parents.

According to the Royal Life Saving Society Australia, fewer children are dying in backyard pools, due to increased safety regulations, but a 2004 report by the Australian Institute of Health and Welfare revealed swimming pool-related accidents are the most frequent cause of hospitalisations for near-drowning in Australia. Children are also at huge risk at the beach in sea water with unpredictable currents and waves. Toddlers and young children are most at risk: 30 per cent of drowning cases were children under four years old, who made up 63 per cent of drowning incidents in swimming pools.

There's no substitute for parent vigilance and of course no child should be left unattended in any pool or sea, but water confidence and awareness of the dangers of water can go a long way to preventing accidents and drownings in backyard pools and the sea.


»
Read the rest of the article here…

Please Help Harry Get Home for Christmas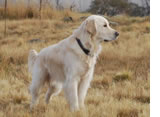 We don't usually do this sort of thing but then a family pet is a very valued and loved part of every family, especially by the children… so this is a little plea on behalf of one of our loyal members who has lost her beautiful Harry the Golden Retriever.

Harry was lost in Jindabyne in the NSW Snowy Mountains on 25/6/12 – yes a long time ago but the family has not given up hope in finding him.

Despite a massive publicity campaign and constant searching they have not been able to find him in all this time and fear that he may have been picked up by someone and taken out of the Jindabyne area or even out of the state.

Harry is a 3 year old, male golden retriever, light cream/white in colour. He has a slim build, a fine coat and a distinctive long nose. He is also micro-chipped and de-sexed. The family is heartbroken and desperate to have Harry back, so if you have seen him, were in the area at the time he went missing or have any information regarding his whereabouts please contact Kai or Phillip on 02 9818 6833 or email kai@kaikaldainteriors.com.au.

Any costs associated with Harry's return will be reimbursed and in addition, there is a genuine reward of $5000 for information leading to his recovery.

Many thanks from CareforKids.com.au on behalf of Kai and her family.

Mum in Profile
Anna Abignano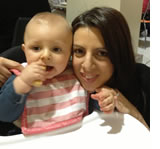 Anna Abignano has worked is a freelance Public Relations consultant specialising in the TV, film and stage, under the guise of All About PR. She lives in Sydney's North West with her photographer partner, Andrew and baby boy Aiden, 9 months.


»
Read about Anna…
Are you a Mum or Dad and want to share your child care experience with others? Tell us your story and receive a special gift from CareforKids.com.au.

Download the questionnaire here and submit to us via email including a photo.

Q&A - Trish Brown

Director - UnitingCare Children's Services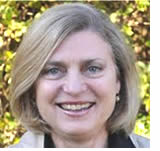 We are running a series of profiles designed to introduce our readers to the movers and shakers of Australia's child care industry.

This month we feature a Q&A with Trish Brown – Director, UnitingCare Children's Services.



What is your role within UnitingCare Children's Services (UCCS) and what is your professional background?


Hi I'm Trish Brown, Director of UnitingCare Children's Services. We're the third largest provider of children's services in NSW and also have services in the ACT.

As Director, I lead UCCS' professional management team, which supports 52 education and care services, including long day care, preschool, occasional care, outside school hours care and integrated child and family centres. With over 5,000 children and families who use our services each year, we are influencing and impacting on so many lives and take pride in this responsibility.

I have worked in the education and care sector for more than 30 years in a variety of leadership roles. I am an active advocate for community based education and care, having held executive positions in the National Investment in the Early Years (NIFTeY NSW) and the Australian Community Children's Services (ACCS). I have also co-authored and presented key reports on responding to disadvantage within universal and integrated child and family centres. I am passionate about giving all children the best start in life.


»
Read the rest of the article here…

Book Your Babysitter Now

to avoid disappointment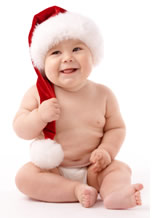 Christmas parties will soon be underway and if you want to make sure you get the chance to get out this festive season for a night or two without the kids, better get that babysitter now while there are still some left.

Hourly rates should be the same as usual if you book through an agency, but you will generally have to pay a higher booking fee for Christmas public holidays and New Year's Eve.

While your friend's teenage daughter or local babysitter may seem to be a bit cheaper, she may also let you down at the last minute when a more exciting offer comes along. Often private babysitters also hike up their rates considerably for Christmas and New Year with some families paying around $50 per hour for New Year's Eve. However, if you do book through an agency you'll get a professional, reliable babysitter who will turn up, so it's worth a few extra dollars to make sure your special night out goes ahead without any concerns.

Click here to book a babysitter through our easy online booking service which only uses reputable agencies with police checked, vetted and referenced, professional babysitters and nannies.

Giveaway

Borne Naked® handbag liners… now a tidy handbag is possible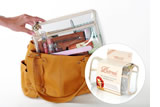 Is the inside of your handbag an embarrassing mess? Are you forever rummaging around in it for your keys, lipstick, purse, hairbrush, tissues, pens etc? Does your lovely handbag frequently get stains from pens and lipsticks? Have you ever left out a vital piece of essential handbag equipment (such as keys, phone, purse etc) when you've swapped bags?

If the answer is yes to any of the above, you need a Borne Naked® Handbag Liner. These fantastic and oh-so-simple handbag inserts are becoming an essential piece of equipment for women all over Australia and the world.

Borne Naked® unique clear handbag liners sit inside your handbag and hold your handbag contents in organized, easily identifiable compartments, so you can keep all of your favourite things in the one completely see-through pouch.

Not just great for organizing all your day-time essentials, Borne Naked® handbag liners (which come in a variety of sizes to suit all bags) keep the inside of your beautiful bags as clean and new as the outside. No more stains or marks from lipstick, makeup, leaky pens or snacks.

Great for handbag lovers who like to change their bag as often as their outfits, Borne Naked® makes it easy to make sure you leave nothing behind. Simply remove the handbag liner and pop it into another bag, making changing handbags extremely quick and easy. No forgotten keys, phone or favourite lipstick.

Available countrywide through independent boutiques, Howards Storage World and online at bornenaked.com from RRP $24.95.


All girls deserve a tidy bag. Follow Borne Naked® on Facebook: www.facebook.com/bornenaked

We have five medium handbag liners to give away worth $29.95 each. 

Simply email us at competition@careforkids.com.au and tell us in 25 words or less your worst handbag disaster.

Terms & Conditions

Child Care People in the Spotlight–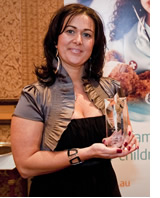 Child care professionals share a commitment to improving society by creating dynamic and nurturing care environments for Australia's youngest learners.

Meet some of them here…

Narrelle Cahill (pictured)
Narrelle Cahill
Phoenix Street Children's Centre
North Sunshine VIC

Maia Cowell
First Grammar Early Education Centre
in Seven Hills NSW


Scott Cossar
Mudjimba Family Day Care Service
Queensland

Kerry Hennessy
2012 Early Childhood Educator of the Year
Coastwide Child & Family Services
Central Coast NSW

Joanna O'Brien and Nichola McLean
Directors of the Platinum Pre School - Randwick, NSW

Lee Sadler
Lead Educator & Assistant Director Star of the Sea Catholic Child Care Centre Hervey Bay QLD

Lynn Afotey-Out (pictured)
Director - Little Legends Early Learning Centre Dakabin QLD

Jayanthi Balendra or "Aunty Bala"
Owner/Director of four centres in Western Sydney NSW

Lucette van Someren Boyd Director of Montessori By-The-Bay in Monterey NSW

Rebecca Ackroyd
Nirimba Community Children's Centre in Quakers Hill NSW

Shiralee Nicholls
Pelicans Child Care Centre in Atherton QLD

Anmol Lohia
Centre Director at Bambini of Lilyfield (NSW)



CareforKids Social
Check out the hottest child care topics of the day

Got Some Time Out…
Catch up on back issues of Child Care News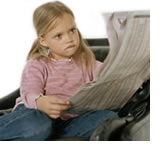 October 2012
September 2012
August 2012
June 2012
More…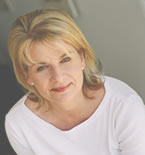 Welcome to the November issue of our parent newsletter.

We hope you're settling in nicely to Spring and enjoying some of the warmer temperatures we've been having. As it warms up and we head towards the Christmas holidays, we have our annual reminder article about water safety.

Have you heard that the Baby Bonus is out (for some) but Dads are in? We give you the lowdown on what that might mean for you. Grannies are BIG news at the moment. Do you have a grandparent carer for your child? We look at what it means to mix family with child care. New Year is coming and it's generally the busiest time of year for new child care enrolments and the return to work. We've all heard the scary stories from friends and in the news about the nightmare of finding child care, but we say: "It doesn't have to be that way" and tell you how to look for child care with as much success and as little stress as possible.

Our mum in profile this month is Anna Abignano and we give you the chance to give your handbag a makeover and feel organised with Borne Naked® handbag liners.

Have a great Movember.



Roxanne Elliott
CareforKids.com.au®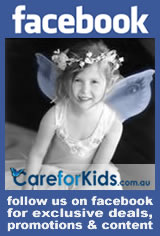 Most Popular Articles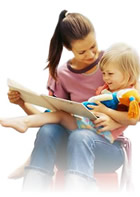 This month's most popular articles, checklists, links & tips:
Dad and Partner Pay
Baby Bonus
About the Australian Nanny Association
Child Care and Head Lice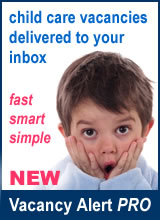 Child Care Related News Articles

Keep up-to-date with the latest child care news articles from here and around the world.

Updated daily.
»
Latest news

Privacy
---
Your Privacy is assured. We will never give, lease or sell your personal information. Period.

Privacy Policy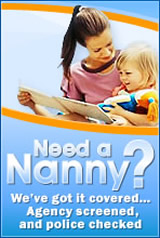 Feedback
---
Please contact us with any questions or comments. Suggestions you may have for future issues are most welcome.

Email our editor

Child care search made easy…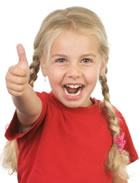 »
Child care centres
»
Family Day Care
»
Pre-schools
»
Before school care
»
After school care
»
Vacation care
»
Agencies
»
Nannies
»
Babysitters
»
Au Pairs
There's 14,500+ services waiting to hear from you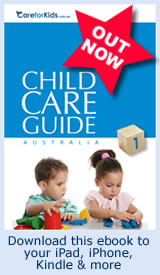 School Holidays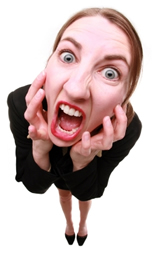 Don't panic we've got it covered.

Search for vacation care services near you


Xmas Reminder
Xmas is just around the corner so don't forget to book a babysitter for that special Xmas function.
Book and secure your agency screened and background checked sitter right here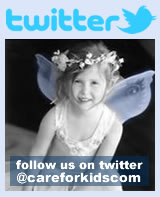 Parent Toolkits

Our parent toolkits make finding and choosing child care easy.
»
First Time Parents
»
Special Needs Care
»
Choosing a Service
»
Work/Life Balance
»
Cost of Child Care
»
Quality Child Care
»
Babysitter Toolkit
»
Nanny Toolkit
»
Health Tool Kit