What is In Home Care
and why don't we use it more?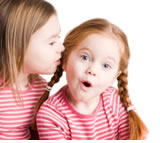 In Home Care is a flexible form of child care where an approved carer provides care in the child's home. It is targeted to families unable to access existing child care services, such as families working shift or non-standard hours or those located in regional or remote regions of Australia; parents with 3 or more children under school age; or those with children with an illness or disability and also main carers (usually mothers) who have an illness.

There is a fair amount of confusion or at best lack of knowledge about what in-home care actually is and what differentiates it from just employing a nanny or au pair.

Families who do qualify In Home Care can then claim certain child care or other benefits, including the Child Care Rebate (CCR) and CCB, but In Home Care can only be obtained through a Government approved agency.

Louise Dunham, Managing Director of approved In Home agency, Placement Solutions in Melbourne says: "We have to meet strict guidelines of accountability including being compliant with Child Care Management System (CCMS), interim In Home Care standards and our funding agreements with DEEWR."

The screening process and on-going support for In Home Carers and client families is much more involved than it is for nannies, even for those who come through a registered agency that provides police checks and other in depth referencing.

» Read the rest of the article here…

When Is A Nanny Not A Nanny?
When he/she's an early learning in home educator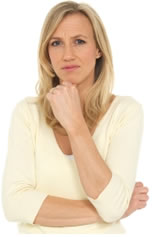 Minister for Child Care, Kate Ellis said last week that the Gillard government was open to further reform of the childcare system, and is up for looking at "new ideas" on how child care assistance can work better for parents, but she has said NO to the nanny rebate. As we mention above, Nannies and In Home Carers are effectively the same thing, but one is subsidized while the other is not.

So, as Kate Ellis said she was open to creating more childcare options, we asked Louise Dunham, Managing Director Of Placement Solutions in Melbourne and an expert in the areas of both nanny employment and government subsidized "In Home Care" to explain the difference between nannies and In Home Carers, where the lines are blurred and how In Home Care could be a viable answer to the child care shortage.

» Read the rest of the article here…
Join the conversation and tell us if you think the In Home Care eligibility requirements should be broadened on Facebook

If You Can't Find Child Care
Just stick 'em in front of the goggle box – apparently it is good for them
By Sophie Cross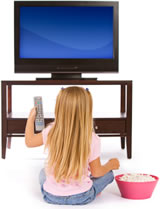 If you can't find suitable child care or are just finding it way too expensive to contemplate, there is happy news. Apparently, according to an article in the Sydney Morning Herald on April 19, a recently released research paper says that kids who spend time in front of the television or computer may benefit cognitively more than if they were hanging out with friends, alone at home or in after-school care.

Hurrah. So if you have just been through what was pretty much the wettest Easter school holidays since Noah's day, and with things like Bushrangers, archeological digs, tennis, soccer and all other outdoor sporting camps rained out, you will be breathing big sighs of relief right as your guilt at the amount of TV and DVDs your children watched over the holidays gives way to smug mummy "I told you so" look.

I knew there was a positive reason that kids' shows were invented. Except for Spongebob Squarepants and the various "screaming teenager shows" my daughter seems to favour.

Yes, according to a new paper to be presented at a National Centre for Social and Economic Modelling seminar in April, how children spend their time makes a huge impact on their cognitive abilities and future life prospects.

» Read the rest of the article here…

Q&A - Karen Curtis
CEO - Australian Children's Education and Care Quality Authority (ACECQA)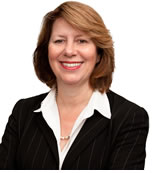 Over the next few months we will be profiling some of the key organisations in Australian child care.

This month we feature a Q and A with Karen Curtis, Chief Executive Officer of the government's newly formed Australian Children's Education and Care Quality Authority (ACECQA).

Karen Curtis has broad experience in both the public and private sectors. She has worked for more than 20 years in the Commonwealth public sector holding a variety of senior roles, including six years as the Australian Privacy Commissioner.

Karen was also Executive Director of the Australian Made Campaign and for seven years had an industry policy and advocacy role for small business and regulation for the Australian Chamber of Commerce and Industry.

What are the primary objectives/goals of ACECQA within Australia's child care sector?
ACECQA's role is to provide national leadership in promoting quality and continuous improvement in early childhood education and care and school age care in Australia.

Our goal is to ensure new national standards are implemented successfully and consistently across Australia and that all Australian families have access to affordable, high quality education and care services.

» Read the rest of the article here…

Mum in Profile
Rebecca Dettman aka Miss Psychette,
Psychic Expert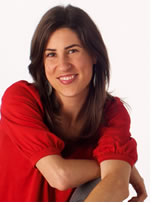 Rebecca Dettman, aka Miss Psychette, is a journalist by trade who in 2008 decided to jack in her life as a magazine editor and follow her heart in all things spiritual.

She is the founder of the Aurora Circle spiritual group and a spiritual expert who regularly appears on radio and TV. Her weekly radio show on Power FM, articles, seminars, intuitive readings and events have inspired thousands of people to release their blockages, find their personal power and embrace their life purpose. She is also the author of Seven Steps to Spirituality and De-Stress Your Life.

Rebecca lives in Adelaide with her husband, Brett and two children Tom, age three and Charlotte age one. She can be found at www.rebeccadettman.com

» Read about Rebecca …
Are you a Mum or Dad and want to share your child care experience with others? Tell us your story and receive a special gift from CareforKids.com.au.

Download the questionnaire here and submit to us via email including a photo.

Your Best Anti-Ageing Arsenal
By Nikki Parkinson - Courtesy of The Hoopla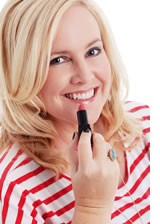 Feeling ten years older after the Easter school/child care holidays? Fashion and Beauty expert, Nikki Parkinson (from stylingyou.com.au and The Hoopla) lets us into a few of her anti-ageing beauty secrets.

Let's get a few things straight upfront.

1. I'm… well… older than 40.
2. I'm vain.
Pheww, now that I've got that off my chest (or my face), I need to stand up for myself. I'm actually not super high maintenance in the beauty department but I am fond of a bit of "maintaining".

Regular hair salon cut and colours, the odd facial when I can swing it and a mani/pedi every month. And, I've made no secret of the fact that I've had a little Botox around the eye area twice a year since the year I turned 40.

I know this isn't everyone's cup of beauty tea. But I'm ok with it and, yes, I can still move my face.

In my bathroom and my handbag and on my desk you'll find dozens of "products" that either I can't live without or have been sent to me to trial. I'm not trying to wind back the clock to look like I did in my 20s. God forbid. I'm just trying to preserve what I've got while I age gracefully – or disgracefully – depending on what night of the week it is.

Here are the five things you'll always find in my ageing arsenal:

» Read the rest of the article here…

Mother's Day Giveaway
Give yourself the gift of perfect skin with Clarisonic Plus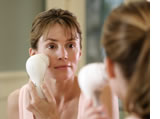 Clarisonic, the original and best sonic skin cleansing system has a limited edition Lavender and Pink Floral Clarisonic PLUS for Mother's Day 2012.

Used by skin care devotees and celebrities, including Rebecca Gibney, Jessica Alba, Gwyneth Paltrow, Dannii Minogue, Oprah Winfrey, Madonna and Kim Kardashian, the Clarisonic PLUS features three speeds for the face and a body mode for cleansing the body.

In just 60 seconds, the sonic technology of the Clarisonic brush (which oscillates an amazing 300 times per second) removes six times more makeup and twice the dirt and oil than manual cleansing, helping reduce pore size, fine lines and wrinkles for healthier looking skin and better skin tone.

It will surely be the best Mother's Day pressie you get this year.

Clarisonic PLUS limited floral edition is available in David Jones, Myer and selected pharmacies.

www.clarisonic.com.au
To go into the draw, simply email us and tell us in 25 words or less why you need a Clarisonic PLUS

* Terms & Conditions

Child Care People in the Spotlight–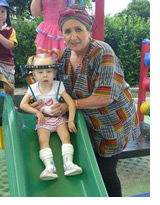 Child care professionals share a commitment to improving society by creating dynamic and nurturing care environments for Australia's youngest learners.

Meet some of them here…

Lynn Afotey-Out (pictured)
Director - Little Legends Early Learning Centre Dakabin QLD

Jayanthi Balendra or "Aunty Bala"
Owner/Director of four centres in Western Sydney NSW

Lucette van Someren Boyd Director of Montessori By-The-Bay in Monterey NSW

Rebecca Ackroyd
Nirimba Community Children's Centre in Quakers Hill NSW

Shiralee Nicholls
Pelicans Child Care Centre in Atherton QLD

Anmol Lohia
Centre Director at Bambini of Lilyfield (NSW)

Leah Kruger & Simone Gee
Ladybug Early Learning Centre and Kindergarten - Kilsyth Victoria.

Tiffany Wylde
Stratton Out of School Care Service - Stratton WA

Rebekkah Figura
Nipperville Early Learning Centre - Watson ACT

CareforKids Social
Check out the hottest child care topics of the day

Got Some Time Out…
Catch up on back issues of Child Care News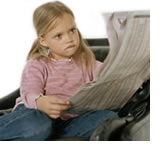 April 2012
March 2012
February 2012
December 2011
More…