Have your say on
Australia's Child Care System
Child care & workforce participation survey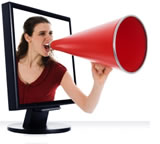 • Are employers still living in the dark ages?
• Is the cost of child care just getting ridiculous and untenable?
• What are the main barriers for women returning to work?
• Why won't the government get behind nannies as legitimate child care providers?

These are just some of the issues facing today's working families with children of school and pre-school age. Just last week, workplace flexibility again hit the headlines when Labor's Tania Mihailuk (MP for Bankstown) - a mother of three children aged six and under – was told by her boss that they wouldn't put their legislation review meeting back by 15 minutes to allow her time to drop off her children at their respective child care.

This year is our seventh annual child care and workforce participation survey and we'd like to have record numbers of respondents telling us what they think about issues surrounding child care and working parents.

» Click here to take the survey

For participating in the survey you'll go into the draw* for $2000 worth of goodies including a Nanny for a Day, two Specsavers $800 vouchers for eyewear and tests, two sets of Antipodes Organic Skincare packs worth $155 each and for ten runners up, 10 double passes to the new flick, A Little Bit of Heaven starring Kate Hudson.
The results of this survey are widely read by the media and policymakers alike. Click here for the previous survey results.
*Terms & Conditions

The Benefits of Hindsight
A third of women would go for babies earlier
Last month we ran a mini poll on whether today's working mums would do it all the same way or go for babies earlier and is the next generation doing it differently.

Over 340 women responded to the poll, 76 per cent were over 30 and 78 per cent of those who responded had had their first child over 30.

Of those who had their first child over 30 years old, over half had consciously decided to delay babies for their career progression and the opinions were pretty evenly divided over whether they'd left it too late or not, with 47 per cent of the over 30s mums saying they had left it too late, and 49 per cent believing their age was fine.

However, 69 per cent of respondents said women are too blasé about their body clock with just under a third saying that with the benefit of hindsight they'd have tried to have children earlier.

A half of women believed that the next generation of women will most likely start having children earlier and just under a third said in hindsight, they would have started trying for a baby earlier.

» Read the rest of the article here…

Get Amazing Skin, A Little Bit of Heaven & Great Eyewear
Just tell us what you think about Child Care in Australia…
For participating in our seventh annual Child Care & Workforce Participation Survey you'll go into the draw* for $2000 worth of goodies including a Nanny for a Day, amazing Specsavers eyewear vouchers, Antipodes Anti-Ageing Essentials Packs or one of 10 double passes to see the fantastic new film, A Little Bit of Heaven starring Kate Hudson.

2x amazing Specsavers eyewear vouchers


| | |
| --- | --- |
| | SPECSAVERS is kindly offering two amazing vouchers. Each prize voucher consists of two custom fit designer frames and an eye test at Specsavers. The value of each voucher is approximately $800. www.specsavers.com.au |
2x Antipodes Anti-Ageing Essentials Packs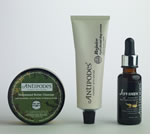 Antipodes the New Zealand brand of beautiful natural skin care and cosmetics is giving away two packs of anti-ageing essentials. Each pack valued at $155 contains a certified organic Rejoice Light Facial Day Cream with pure avocado oil for collagen boosting powers to soften and regenerate skin; Antipodes Avocado Pear Nourishing Night Cream – amazing to combat signs of anti-ageing, including sun damage; and known as the "little pot of gold", the gorgeous oil based organic Grapeseed Butter Cleanser featuring the scientifically proven antioxidant, Vinanza Grape®. www.antipodesnature.com


10x double passes to see A Little Bit of Heaven

Hoyts Distribution is kindly giving you the opportunity for a little bit of relaxation and "me time" at the movies to see "A LITTLE BIT OF HEAVEN", starring Kate Hudson and the gorgeous Spanish actor, Gael Garcia Bernal as well as Kathy Bates and Whoopi Goldberg.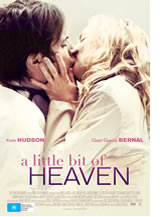 A Little Bit of Heaven, which is in cinemas from March 1, is a love story set in New Orleans about an irreverent young woman who unexpectedly falls in love with her doctor. Marley Corbett (Kate Hudson) is young, beautiful and wildly funny, but she's afraid of opening herself up to true love and commitment. Though she uses her humour to prevent matters from getting serious, a life-changing visit to her doctor (Gael Garcia Bernal) sends both of them on an eye-opening adventure of mutual discovery, leading to revelations neither thought possible.

Check out the trailer to this movie.

We have 10 double passes to see A Little Bit of Heaven, for runners up respondents in our Annual Child Care and Workforce Participation survey.

For your chance to be in the draw for any of the above prizes, click here to take the survey and remember to leave your email address on completion.



National Quality Framework
Child to carer ratios explained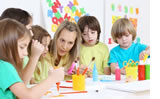 The National Quality Framework, which came into being on January 1 this year, aims to address the overall standard of child care in Australia over a number of years through several areas which include the number of carers per child and standardising preschool education provided through child care services.

Existing child care providers will commence from mid-2012 to ascertain compliance. Some ratios have come into effect from January 2012 although some are works in progress and providers have to comply by January 2016.

Under the new National Quality Standard educators will have fewer children to care for. There has been a lot of media attention about this recently as some of the changes came into effect in January this year and have forced many child care services to raise their prices due to the costs of hiring more staff to comply with the new regulations.

There are various categories for child care ratios across different age groups and types of care, so here is a brief guide to understanding what your child care provider should be working to:

» Read the rest of the article here…

Mum in Profile
Elizabeth Meryment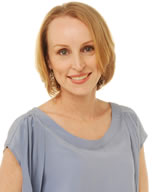 Elizabeth Meryment is a food writer and restaurant critic for Sydney's Sunday Telegraph. She contributes to publications around Australia and is the author of the Foodies' Guide to Sydney 2012. She has two children, Juliet, seven, and Matilda, four. She is married to Neil and lives in Sydney.

» Read about Elizabeth …
Are you a Mum or Dad and want to share your child care experience with others? Tell us your story and receive a special gift from CareforKids.com.au.

Download the questionnaire here and submit to us via email including a photo.

Have you had your Child's Eyesight Tested?
Some learning difficulties could simply need a quick eye test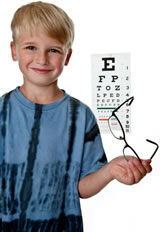 A valued member of our team share's their experience…

My daughter has never had learning issues as such and does very well in school (now in Year 2), however I had noticed in pre-school and Kindergarten that she was very fidgety and lacking in focus when it came to doing her home readers.

Sound familiar? This of course could be down to personality, tiredness or the subject matter of the book (let's face it, most those home readers are deadly boring at the best of times). However, in my daughter's Kindergarten year her class did a trip to the local hospital where they have a Visual Sciences Unit. They all learned about how the eye works and had a basic eye test.

My daughter's report said they recommended a full eye test as she had some suspected issues with focusing and eye coordination. I put this to the back of my mind thinking that they probably said that to everyone until my conscience got the better of me. So when I went for my next eye appointment, I booked in my daughter too.

As it turns out, her actual vision was great, but she had a problem with Convergence, i.e. her eyes didn't turn in adequately and in sync in order to focus on near sight activities, such as reading. One had a tendency to drift out which meant her focus was off and she was actually missing words entirely and it can also give double vision or overlapping vision. This was determined by a very simple test and also easily corrected with simple exercises. But it's essential that it's diagnosed and treated as early as possible. In my daughter's case, literally a few weeks of those exercises made a huge difference.



Specsavers is urging parents to watch their kids for signs of poor eyesight once they're back at school. Some common eye problems that can occur amongst young children include long or short sightedness, astigmatism, which results in distorted vision, colour deficiencies and lazy eye.

» Read the rest of the article here…
Specsavers is kindly offering two amazing vouchers comprising of custom fit designer frames and an eye test at Specsavers. The value of each voucher is approximately $800.

To go into the draw* complete our Annual Child Care & Workforce Participation survey and have your say here.

*Terms & Conditions

Child Care People in the Spotlight–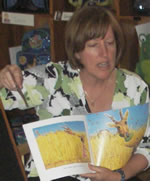 Child care professionals share a commitment to improving society by creating dynamic and nurturing care environments for Australia's youngest learners.

Meet some of them here…

Lucette van Someren Boyd (pictured) Director of Montessori By-The-Bay in Monterey NSW

Rebecca Ackroyd
Nirimba Community Children's Centre in Quakers Hill NSW

Shiralee Nicholls
Pelicans Child Care Centre in Atherton QLD

Anmol Lohia
Centre Director at Bambini of Lilyfield (NSW)

Leah Kruger & Simone Gee
Ladybug Early Learning Centre and Kindergarten - Kilsyth Victoria.

Jillian Hill
Beacon Street Children's Centre - Vermont South VIC

Kristal Irvin
Kids Capers Childcare - Wamuran QLD

Katrina Keable
Bulimba Child Care Centre - Bulimba QLD

Angela Hardey
Headland Park World of Learning - Buderim QLD

Amie Appleby
Little Elves Child Care - Bargo NSW

Monique Atack
Hunny Pots Early Learning Centre - Glenwood NSW

Tiffany Wylde
Stratton Out of School Care Service - Stratton WA

Rebekkah Figura
Nipperville Early Learning Centre - Watson ACT

CareforKids Social
Check out the hottest child care topics of the day

Got Some Time Out…
Catch up on back issues of Child Care News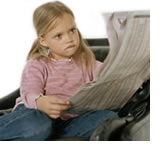 February 2012
December 2011
November 2011
October 2011
More…