Nanny Debate Update
The coalition discusses widening eligibility for in home care and the launch of the nanny coalition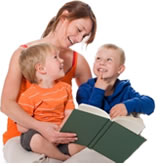 We know that parents and forums are a force to be reckoned with and we're glad to see that following the debate over nannies and our articles last month on whether eligibility for in home care should be widened, The Australian has reported that "The Coalition has begun discussions with the nanny industry over stamping out "backyard care", as it pursues its goal of extending the childcare rebate to in-home carers, in the event of an Abbott government. Opposition childcare spokeswoman Sussan Ley said she had spoken to several nanny services about regulation".

Night Nannies Director, Annemarie Sansom has also spoken out about a new professional lobby group of nannies that has formed to fight for regulation and ultimately government subsidies for the work they do caring for children in homes.

The Australian newspaper in an interview with Annemarie reported that "professional nannies" would like to see the industry regulated and a registration system developed to make a clear distinction between the professionals and "backyard care".

They argue that this would protect children and ensure they were being cared for appropriately.

Their new push for regulation will bolster the Coalition's attempts to give nannies subsidies after a Productivity Commission inquiry.

» Read the rest of the article here…

How Do We Stop The Churn And Burn In Child Care Centres?
…and what effect is it having on our children?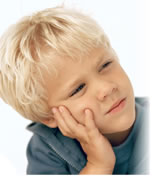 By Sophie Cross

One of the most frequent complaints about child care centres from parents is about the high turnover of staff and the effect that may have on children in their care.

It is an industry wide problem, and a serious one, felt more keenly in some child care services than others depending on their situation, size and setup.

Depending on the source it's widely believed that up to 30-40% turnover is not unusual, but some child care centres and services fare better than others.

Ginie Udy, CEO of SDN Children's Services, a large child care organization with child care centres all over NSW and the ACT reckons their centres run at around 20% and attributes high turnover in the industry to a number of different factors:

"There are so many facets to this problem and a lot of it has to do with how we as a community value child care workers", says Udy. "We need to look at what sort of social and financial investment we're all prepared to contribute in order to improve and stabilize the industry and make being a child care worker a career that's highly regarded, rewarding and has real potential for progression".

Udy says the child care industry can be compared to the aged care industry in Australia and in many other countries:

» Read the rest of the article here…

Is staff turnover a problem at your child care service? Join the conversation on Facebook.

When Should Sick Kids Be Sent Home From Child Care
and what to do when the green snot wins…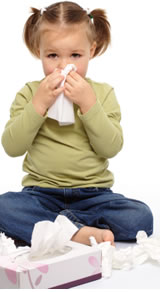 According to the Children's Youth and Women's Health Service, children get around 6-10 colds per year, with the highest number usually being during the first two years in child care, kindergarten or school.

It can seem like children have one cold after another and studies have shown that children in child care will most likely develop more colds than those who are at home. Small children are more affected by these sorts of viruses, because they rely on breathing through their nose much more than adults. So it's no surprise each cold at its peak will be fairly miserable for all concerned.

Colds often start with a high temperature (though it shouldn't really be that high or last more than a couple of days), drowsiness, difficulty in breathing, irritability…At this point it's definitely the best thing to keep the little one at home, because he or she would simply be miserable in child care and colds are more infectious in the first few days.

Is Green Snot More Infectious? Certainly many child care centres now adopt a policy of "green snot, child stays home" and would have you believe they are desperately infectious with this…According to most GPs, generally speaking, green snot for up to a week is a natural part of the common cold and does not mean your child has a bacterial infection. It simply means his or her body is fighting the cold. Green snot is of course unpleasant for the sufferer and carer to deal with, but it's no more infectious than any other part of their cold.

» Read the rest of the article here…

Flu Vax Update For 2012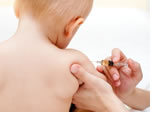 Influenza (flu) is caused by two types of viruses in humans (Influenza A and B). Flu is spread between people through infected droplets in the air and symptoms take between 1 and 3 days after infection to appear. Symptoms are very like the symptoms of colds, but more severe and may include tiredness; fever; chills; headache; cough; sneezing and runny nose; poor appetite and muscle aches.

Further health problems can develop in some people after infection with influenza including pneumonia, heart, blood system and liver complications, which can lead to death, especially in children and older people. Children with severe egg allergy should not receive the vaccine and should discuss this with their immunisation provider.

The 2012 seasonal influenza vaccine contains the same influenza strains used in the 2010 and 2011 seasons but even if you had it last year, it's recommended you have the vaccine on an annual basis, because immunity to influenza wanes overtime.

NB: Fluvax is not registered for use in children less than 5 years of age. For children aged 5 to less than 10 years of age, it is recommended that Vaxigrip® and Influvac® is used.

Fluvax® may be used in children aged 5 years to less than 10 years when no alternative vaccine is readily available. If Fluvax® is administered parents should be informed of the potential risk of fever but that febrile convulsions are rare in this group.

You should always consult with your GP if considering a flu vaccine because the vaccine is not recommended for a number of chronic and other medical conditions.

The full ATAGI statement including the rationale for these recommendations is available at www.immunise.health.gov.au.

Mum in Profile
Rachael Beck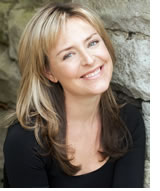 Rachael Beck, though best known for her performance as "Belle" opposite Hugh Jackman in Beauty and the Beast, has also appeared in numerous television productions and concerts, including a four-year stint as Sam on Hey Dad and City Homicide.

Her theatre credits include "Sally Bowles" in Cabaret, Fantinein Les Misérables, Maria in "The Sound Of Music", and Kathy Seldon in David Atkins' "Singin' In The Rain" and she's also appeared in the Pajama Game alongside husband, Ian Stenlake.

Rachael came fourth in the third series of It Takes Two (with Ernie Dingo) and appears extensively in the concert and corporate arena, performing with Jeff Wayne on the Australian tour of "War Of The Worlds" and with her co-performers Danielle Barnes and Mandy Carnie in their trio, Girls On Film.

She has two daughters, Tahlula, 5 and Roxie, 2.

» Read about Rachael…
Are you a Mum or Dad and want to share your child care experience with others? Tell us your story and receive a special gift from CareforKids.com.au.

Download the questionnaire here and submit to us via email including a photo.

Forget the Choccies & Flowers
…a thank you will suffice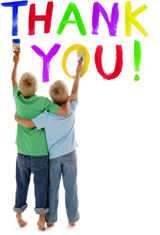 Did you know that Mothers Day is, in Australia, the second biggest day for the retail industry after Christmas? It's become such a total commercial enterprise, that you'd be forgiven for thinking that the spirit of Mothers Day was all but gone.

However, forget the chocolates, cancel the chrysanthemums and don't worry about a card. Australian mums say a simple 'thank you' is the best gift they could have received on Mother's Day.

Procter & Gamble (P&G), makers of family brands like Gillette, Pantene, Oral-B and Vicks, recently ran a survey into our attitude to gratitude, as part of their P&G Thank You Mum campaign that honours the mums of the London 2012 Olympians. Their survey found that we don't need to spend a lot to please our mums - simple words of thanks are more than enough, with Australian mums, preferring a few words over flowers, clothing, jewellery, restaurant meals, help around the house or even holidays.

Did You Get A Thank You This Mothers Day?
According to the survey we're a slack bunch in the thanks department. A whopping 20% of Aussies could not even remember the last time they thanked their mum and only 13% thank their mum daily.

» Read the rest of the article here…

Giveaway
FRIDGE-TO-GO CoolPad - cool relief to little heads from winter colds & flus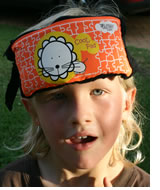 Winter is upon us and so are the inevitable cold and flu viruses that lead to temperatures, headaches and discomfort. FRIDGE-TO-GO®, the makers of the ingenious 8-hour cooler lunch packs, portable fridges and totes have a fantastic product for parents and kids this winter – the ingenious CoolPad™.

Small children and babies are particularly susceptible to fever, and while medicines are working their magic, new CoolPads can start to give some instant cool relief for fever and headaches for children as young as 12 months.

CoolPads are the modern day equivalent to the cold flannel on the brow and much more easy to use than a pack of frozen peas. Simply place one or two pre-chilled "chill factor" panels in the specially designed toweling pocket – The CoolPad – and secure with the adjustable strap that fits comfortably around the child's head (sizing designed for children from 12 months+).

Brilliant for kids when they're feeling under the weather and fighting a cold, virus or fever the ingenious little cooling patches stay cool for up to two hours and come in blue and orange. They're also great for cooling down on hot summer days.

Re-useable and environmentally friendly, they are easy to use, lead free and PVC safe. RRP$19.95.

www.fridge-to-go.net.au


We have 5 CoolPads to give away, valued at $19.95 each.

To go into the draw, simply email us and tell us in 25 words or less about your child care service's policy for sending sick kids home and whether you think it is fair.

Terms & Conditions

Child Care People in the Spotlight–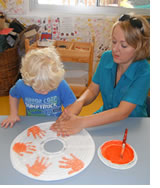 Child care professionals share a commitment to improving society by creating dynamic and nurturing care environments for Australia's youngest learners.

Meet some of them here…

Lee Sadler (pictured)
Lead Educator & Assistant Director Star of the Sea Catholic Child Care Centre Hervey Bay QLD

Lynn Afotey-Out (pictured)
Director - Little Legends Early Learning Centre Dakabin QLD

Jayanthi Balendra or "Aunty Bala"
Owner/Director of four centres in Western Sydney NSW

Lucette van Someren Boyd Director of Montessori By-The-Bay in Monterey NSW

Rebecca Ackroyd
Nirimba Community Children's Centre in Quakers Hill NSW

Shiralee Nicholls
Pelicans Child Care Centre in Atherton QLD

Anmol Lohia
Centre Director at Bambini of Lilyfield (NSW)

Leah Kruger & Simone Gee
Ladybug Early Learning Centre and Kindergarten - Kilsyth Victoria.

Tiffany Wylde
Stratton Out of School Care Service - Stratton WA

Rebekkah Figura
Nipperville Early Learning Centre - Watson ACT

CareforKids Social
Check out the hottest child care topics of the day

Got Some Time Out…
Catch up on back issues of Child Care News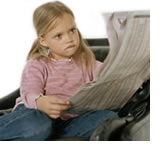 May 2012
April 2012
March 2012
February 2012
More…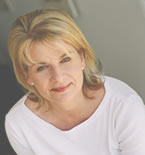 Welcome to the June issue and we hope you had a lovely Mothers Day.

Did you know that despite Mothers Day being the second biggest retail event in Australia after Christmas, according to a new survey by Procter & Gamble, all mums want for Mother's day anyway is a simple "thank you mum".

It's most definitely winter and the up and down weather has inevitably given rise to colds, coughs and fevers. So we have a bit of a reminder about the green snot rule and an update on this year's flu vaccines. And to help with those fevers, we've got a great giveaway this month with CoolPads – nifty little head coolers that take the heat out of feverish kids' heads.

We take a look at the issue of high staff turnover in child care and what can be done about it and give you an update on some great steps forward in the Nanny debate with the formation of a new Nanny Coalition.

This month's mum in profile is Rachael Beck, best known for her 4 year stint on Hey Dad, City Homicide and It Takes Two, Rachael is a very accomplished singer, dancer and theatre performer, and has her own Corporate entertainment trio, Girls On Film.

Until next time, keep warm.

Roxanne Elliott
CareforKids.com.au®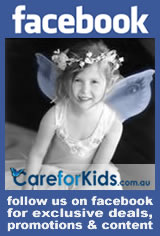 Most Popular Articles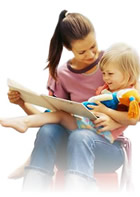 This month's most popular articles, checklists, links & tips:
Keeping your child healthy in child care
Child care and vaccination
Sick Days and Emergency care – What do you do with the kid when you are working
Choosing a child care service tool kit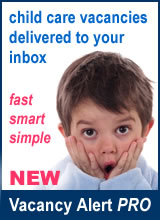 Child Care Related News Articles

Keep up-to-date with the latest child care news articles from here and around the world.

Updated daily.
» Latest news
Privacy
---
Your Privacy is assured. We will never give, lease or sell your personal information. Period.

Privacy Policy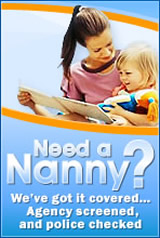 Feedback
---
Please contact us with any questions or comments. Suggestions you may have for future issues are most welcome.

Email our editor
Child care search made easy…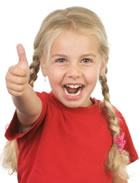 » Child care centres
» Family Day Care
» Pre-schools
» Before school care
» After school care
» Vacation care
» Agencies
» Nannies
» Babysitters
» Au Pairs
There's 14,000+ services waiting to hear from you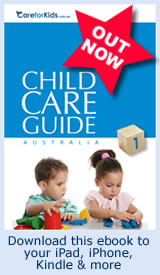 Looking for a great place to work?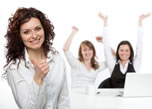 Looking for family friendly organisations to work for that have a supportive management style and understand the needs of their employees?

Click here to find out who they are…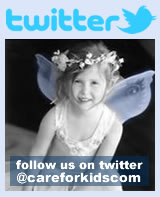 Parent Toolkits

Our parent toolkits make finding and choosing child care easy.
» First Time Parents
» Special Needs Care
» Choosing a Service
» Work/Life Balance
» Cost of Child Care
» Quality Child Care
» Babysitter Toolkit
» Nanny Toolkit