The Benefit of Hindsight
Would you have had kids earlier?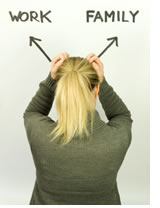 Would today's working mums do it all the same way or go for babies earlier and is the next generation doing it differently?

Generation X was most definitely the generation of the concept of having it all, despite several economic downturns. Generation Y is known as the Peter Pan Generation – those who are still living with their parents in their mid 20s, but who also expect it to all come to them (also known as the Boomerang Generation).

If you don't know which generation you fall into, Gen X is the post baby boomer generation, which generally includes people born from the early 1960s through the early 1980s, usually no later than 1981 or 1982 so no one younger than 30. If you were born after 1982 and are reading this, you're most likely Gen Y.

For women, Gen X included the power suit, the beginning of workplace equality, big salaries and big hair. Business boomed but so did the cost of living and the one-salary family became less of a choice and more of a necessity.  The age of first time mums increased, as did IVF, adoption and caesarean sections.

And while many Gen X mums are extremely happy and really reaping the rewards of having it all if they've been lucky enough to do so, many are frazzled and sometimes childless, wishing they hadn't put career and promotion in front of baby making for quite so long. Sadly biology just hasn't quite caught up with social development.

Now Gen Y may well be putting off moving out of their parents' house, they're also questioning whether Gen X women had it all right.  Will the increase of flexible working, working from home and part time jobs mean that despite market forces there will be a turnaround in Gen Y and younger generations where we see the age of first time mums decreasing in order to put cots before career?

We'd love to know what you think. If you're Gen X do you regret any of your career decisions? Did you leave it too late in your opinion? If you're Gen Y and you're reading this you've obviously already gone down the baby route a lot earlier than the average Gen X woman… Was this a conscious decision?
Let us know here and for your time you'll go into our draw with one of 5 amazing Travalo Perfume Atomisers up for grabs.

Terms & Conditions

National Quality Framework Begins
With aims of setting new standards in child care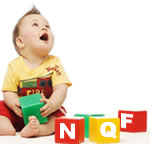 The National Quality Framework, which came into being on January 1 this year, aims to address the overall standard of child care in Australia over a number of years through several areas which include: Increasing carers' qualifications; increasing the number of carers per child and standardising preschool education provided through child care services.

Despite the controversy it has created in terms of the likelihood of an increase in child care fees to fund the new requirements, it's an important reform that aims to deliver a higher standard of care for children in the critical areas of education, health and safety and to provide clearer and comprehensive information for families so they can choose the best services for their child.

The National Quality Standard is part of this Framework and sets a new national benchmark for the quality of education and care services (including long day care, family day care, preschools and out of school hours care).

The National Quality Standard is divided into seven Quality Areas:
Educational program and practice
Children's health and safety
Physical environment
Staffing arrangements
Relationships with children
Collaborative partnerships with families and communities
Leadership and service management.
The National Quality Standard aims to promote:
The safety, health and wellbeing of children
A focus on achieving outcomes for children through high-quality educational programs
Families' understanding of what distinguishes a quality service.
National quality rating and assessment process for Approved Services will be assessed and rated against each of the seven Quality Areas. They will also be given an overall rating. The rating and assessment process aims to drive continuous quality improvement at services and provide families with better information for making choices about their children's education and care.

Assessments for existing services will commence from mid-2012.

For more information on the NQF click here.
How will the NQF impact you and your family? Join the conversation and share your views here

What is Quality Child Care and Pre-School Education?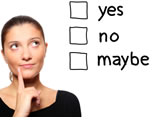 It's all very well having the National Quality Framework introduced so that the government and child care bodies can monitor the standard of preschools and child care in Australia, but what does quality pre-school education and child care mean to parents?

KU Children's Services, a not for profit Australia-wide child care provider established in 1895, believes that every family should be able to access affordable, high quality early childhood education and care for their children.

This month KU has issued a parents' poll to establish what parents perceive to be the key indicators of high quality care.

» Click here to take the poll and for sharing your views you have a chance at one of two $250 Coles/Myer vouchers.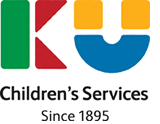 KU centres pride themselves on being inclusive, child-focused, natural environments and their play-based learning programs are delivered by highly trained, qualified and experienced staff.

Terms & Conditions



Nannies & Professional Babysitters
More in demand than ever
Despite these times of tight family finances, nanny and babysitter agencies are seeing an increase in demand for their services rather than an expected decrease.

The agencies are also seeing a shift towards career nannies over girls filing in time or nannying while looking for more permanent careers.

The New National Quality Framework aims to increase the quality of care by requiring more qualified staff in child care services, hopefully leading to better paid and happier staff and lower staff turnover, although ultimately parents will pay the cost of this to a certain extent.

According to TAFE NSW Children's Services Department there are approximately 105,500 childcare workers in Australia today, 17,400 child care teachers as well as 11,000 child care centre managers and child carers are one of the top five occupations expected to provide the largest number of new jobs.

» Read the full article…

Parents Opting For Career Carers
Over casual, younger babysitters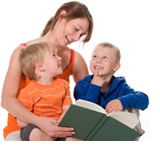 A recent article in Canada's The Star newspaper looked into the "decline of the teenage babysitter" and the fact that despite the cost, parents are turning to career nannies rather than the 15-year-old down the street, even if the need is for just a few hours on a weekend night.

The article puts this down to parents' concerns for the responsibility of younger less experienced babysitters and general security in times where horror stories abound about incidences of rogue babysitters and predatory parents. Parents prefer to pay the extra dollar and have peace of mind over their child's safety and security than risk leaving them with an irresponsible teenager more focused on his or her mobile phone than the children.

The reasons for this shift away from teenage babysitters are varied. Some parents worry that high school students are too focused on their mobile phones – texting and checking Facebook – to be responsible for watching a child.

Annemarie Sansom from Night Nannies says that most of her clients prefer the professional career nanny or child care worker over the younger less experienced babysitter. Professional nannies are not only vetted, police checked and experienced; they're also responsible, professional and reliable.

» Read about Claire Goldie career carer…

Valentine's Day
Love is all you need… and a babysitter of course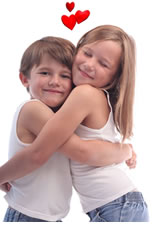 Valentine's Day is just around the corner, and even if you don't believe in all that schmaltzy commercial lovey-dovey stuff, given it falls just after a hectic Christmas and summer holiday period, if there's ever a time when parents need an excuse for time out on their own as a couple or if you're not in a relationship, just on your own with your friends, then Valentine's Day is that time, so get that babysitter booked. 

You need peace of mind when looking to engage a babysitter, so if you have to employ someone you don't know, you should go for babysitters who are screened and referenced. That's why all babysitters listed on CareforKids.com.au are represented by reputable babysitting agencies. This means the babysitters have been subject to that babysitting agency's policy for reference and background checks and retained as a result.

You don't have to pay a membership fee - you just pay a few extra dollars for your booking for your peace of mind.

Individual carers are not permitted to register on CareforKids.com.au…

Go to the babysitter search now to book your sitter and make it a DATE night.

Happy Valentine's Day.

Those four important reminders…
Did you follow through?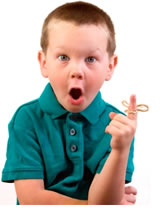 1. Child Care Rebate - Register
Yes? Well done.
No? Never too late… get on down to Centrelink now. Don't turn money down. The Child Care Rebate pays up to 50% of your out of pocket expenses for child care up to an annual cap, currently $7,500 per child per year.

2. Vacation care
Too late – same message for Easter. Get in early and feel REALLY organized.

3. 2012 child care enrolments
Oops… may be able to sneak in if you're extremely lucky or head to our Vacancy Super Search page if you forgot and are desperate.

4. Book your Christmas babysitter before they are all booked up.
Oh well moving on to Valentines – same message.

Mum in Profile
Josie Gagliano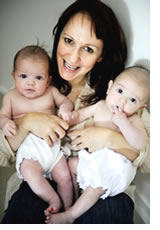 Josie Gagliano is a freelance journalist, publicist, and blogger. Writing is a huge passion, and she been lucky enough to have indulged in it in several ways, over several decades. And now, raising her four-year-old twins also gives her exceptional joy - as well as the occasional headache.

Josie has written for a range of magazines and sites including Jetstar magazine, Marie Claire Australia, Madison magazine, Studio Bambini, Cream magazine, Mamamia, thepunch.com.au, to name a few and writes two blogs: one, her pop culture site Josie's Juice which garners readers from all around the world, and the other, Twinne World, a site where parenting issues of the day are discussed. She is writing her first book, and lives in Sydney with her husband and twins.

» Read about Josie …
Are you a Mum or Dad and want to share your child care experience with others? Tell us your story and receive a special gift from CareforKids.com.au.

Download the questionnaire here and submit to us via email including a photo.

Child Care People in the Spotlight–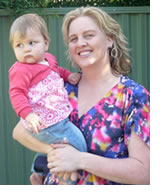 Child care professionals share a commitment to improving society by creating dynamic and nurturing care environments for Australia's youngest learners.

Meet some of them here…

Rebecca Ackroyd (pictured)
Nirimba Community Children's Centre in Quakers Hill NSW

Shiralee Nicholls
Pelicans Child Care Centre in Atherton QLD

Anmol Lohia
Centre Director at Bambini of Lilyfield (NSW)

Leah Kruger & Simone Gee
Ladybug Early Learning Centre and Kindergarten - Kilsyth Victoria.

Jillian Hill
Beacon Street Children's Centre - Vermont South VIC

Kristal Irvin
Kids Capers Childcare - Wamuran QLD

Katrina Keable
Bulimba Child Care Centre - Bulimba QLD

Angela Hardey
Headland Park World of Learning - Buderim QLD

Amie Appleby
Little Elves Child Care - Bargo NSW

Monique Atack
Hunny Pots Early Learning Centre - Glenwood NSW

Tiffany Wylde
Stratton Out of School Care Service - Stratton WA

Rebekkah Figura
Nipperville Early Learning Centre - Watson ACT

CareforKids Social
Check out the hottest child care topics of the day

Got Some Time Out…
Catch up on back issues of Child Care News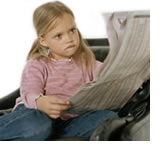 December 2011
November 2011
October 2011
September 2011
More…