Oh for Tony, Kate & Mary's Sake
Can we just get real about nannies
by Sophie Cross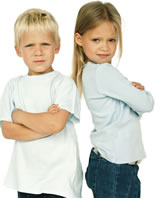 This last week's news has seen more mentions of nannies than you'd find at a Mary Poppins convention and everyone's getting their knickers in a twist while trying to appeal to the widest audience possible.

So while Tony Abbott is digging around trying to find funds to pay for the promises he's made about the nanny rebate, Kate Ellis is digging herself deeper and deeper into the hole she's created for herself by insinuating that nannies are there to do the ironing and cooking for rich people and making a lot of working parents very "cross".

So the facts:
We don't live in the Edwardian era where children should be seen and not heard, suffragettes are chaining themselves to iron railings and men go to work in bowler hats.
Australia needs women in the workforce. Our workforce is half women and needs to stay that way to maintain its prosperous and stable status, let alone to grow.
Australia still needs to continue to increase its population and future workforce, so women still need to have babies and preferably at an age where they're not having to pay for IVF to have them.
The cost of living is so ridiculously high in Australian cities that the days of the one income family are fast becoming a distant dream.
The demand for child care for the under twos outweighs supply quite significantly in metropolitan areas.
And even if you can find it, especially if you have more than one child, child care is unbelievably expensive.
Child care centres generally work to a very strict timeline – being 8-6pm which more often than not with the traffic we now have in the cities means that it's extremely difficult to work to those timelines unless you have a very accommodating boss (also not quite the norm just yet).
Nannies also work to guidelines set by themselves and their employers and the government in terms of employment law, and can enter an agreement that states whether they will also do the cleaning and ironing or whether they are there strictly for the children's care only.
There is a difference between a nanny and a nanny/housekeeper.
» Read the rest of the article here…

Government Misreading Mood of Mums
by Sussan Ley MP
Shadow Minister for Childcare and Early Childhood Learning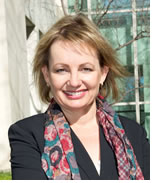 In 18 months, I've witnessed the same evidence in every state and territory.

From inner city, to the suburbs, country towns or the outback, the stories may differ but the theme is the same; mums cannot get the childcare they need, at the price they can afford, that allows them to work the hours they want.

And most of these women are resigning themselves to becoming underemployed, doing less of a job than they are trained for, simply because their childcare options are becoming too expensive or their local centre shuts up shop at 6pm.

The message this sends to decision makers, loud and clear, is that current policy settings are quickly becoming out of date and out of step with the modern world.

» Read the rest of the article here…

Late Fees are they Fair?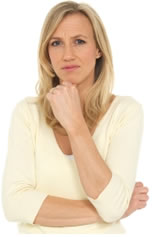 It's one of the on-going sagas of child care centres – both on the side of the parents and on the side of the child care provider. While parents are frustrated by the lack of flexibility of child care hours when they have to get there by 6pm for pick up, child care centres need to find a way to stop parents regularly arriving late or pushing the boundaries.

There will always parents who consistently arrive on the dot of 6pm or even 6.05, but it's not always due to lack of consideration. Traffic; extenuating circumstances, overrun meetings all play their part. As does the fact that due to child care shortages, parents have to often take a place in a centre that's nearer home than work. This is also mostly the case for out of school hours care where children are more likely to attend a school close to home as opposed to close to their parents' work.

So with the best will in the world, where do you draw the line? And how much should be charged in late fee? Or is there some other penalty. One centre I knew used to name and shame parents by posting a note in the corridor with their name and how much fee they were being charged for being late! I was never one of them. I'm too scared. But I know people who consistently were…

Parents do generally seem to be sympathetic to late fees and understand why they need to be implemented. In our 2011 annual survey 34% of parents said they would like to change either the hours of operation or the location of their child care provider, however 72% said they thought late fees after 6pm were actually fair. What a decent bunch.

What's the Alternative
Do you know all the child care options open to you?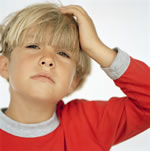 Following on from the previous article… being consistently late for pick up is ultimately another indication that parents are not coping with the restrictions of child care centre hours. Until such a time when we have child care centres that can operate with longer or flexi-hours, what are the other child care alternatives that may offer more flexibility?
Family Day Care provides slightly cheaper, smaller and more family/community focused child care. They can often be a little more flexible if you show them respect and consideration and some offer weekend and overnight care.  Family day care services are run by experienced carers who have their own evening family routines to uphold, dinners to cook and kids' homework to attend to. So while more flexible than long day care centres, they are not open-ended!
Nannies, Babysitters and Au Pairs who can pick up from child care or after school care can also provide a more flexible arrangement, but they are often an additional expense that families simply cannot afford, particularly if they're required on a daily basis or for full days. Nannies, Babysitters and Au Pairs are not deemed formal care and therefore largely unregulated and not eligible for benefits.
Nanny Share – a more affordable way to have a nanny is to share with another family. Check with friends, neighbors and parents in local playgroups if they are interested in sharing a nanny but only choose one who has a working with children check and you undertake a thorough reference check.
In Home Care is another option that is specifically designed for parents who require more flexibility. However In Home Care is government funded/subsidised and therefore requires parents to be eligible for various reasons - either through the disability of a parent or child or those who work shifts or live in very rural areas. It's definitely worth finding out about though if you feel you fit into a category that justifies in home care.
Parent sharing – Particularly good for after school/child care pick-ups. If you only work part time or can be more flexible on some days than others, it's worth investigating other parents in your child care centre, pre-school or school, who either work part time themselves or also have flexibility. If you can work out your days across the week, so that all kids are covered for early pick ups between you, it can be a very sociable, cheap and rewarding way to make sure you never get put in the naughty corner again! 
For more on child care options click here.

EOWA Announces 2012 Employer Of Choice For Women Awards…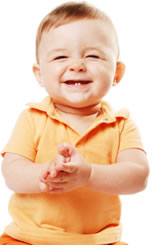 We want to give a big hand for those companies who have made it onto the list for 2012.

Equal Opportunity for Women in the Workplace Agency (EOWA) 2012 list of Employers of Choice for Women is every positive, with 125 organisations qualifying for the Agency's national citation this year. This is the largest group in five years, despite the Agency imposing more stringent selection criteria over this period.

Speaking at the national launch of the 2012 EOCFW list in Perth, Helen Conway of the EOWA said Australian business leaders understood the citation was a major draw card in the war to attract and retain the best people.

"The leaders of the organisations on this list recognise there is a competitive advantage to be obtained by employing a diverse workforce," Ms Conway said.

"They are attracting women into non-traditional roles where there are skills shortages, reaping the rewards of increased retention rates, and realising the benefits of flexible work practices."

CareforKids.com.au delivers unique technology based 'family friendly' solutions for many of Australia's leading organisations to help them secure a reputation as an 'employer of choice' and this year's EOWA list contains many of our corporate clients.

So let's give a big hand to all those companies trying to make a difference and make life easier for Australia's working parents.

Click here to see the full list of this year's Employers of Choice for Women.

Mum in Profile
"Mrs Woog"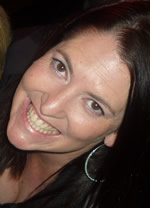 Mrs Woog is the author of the hugely popular and hilarious blog, Woogsworld.

Mrs Woog can be found in the laundry - folding laundry, sorting laundry and dropping off the dry cleaning.

She is mum to two boys, boss of her husband and master of a cat and two guinea pigs. Come nightfall, she watches TV while tweeting, which drives Mr Woog insane.

She likes to read cookbooks and eat out. During her waking hours she ferries kids around in the Mazda, while drinking takeaway coffees and listening to talk back. She thinks about going to the gym every day.

She used to work in the publishing industry before she realised it was nothing like Elaine Benes from Seinfeld made it out to be.

» Read about Mrs Woog …
Are you a Mum or Dad and want to share your child care experience with others? Tell us your story and receive a special gift from CareforKids.com.au.

Download the questionnaire here and submit to us via email including a photo.

How to Navigate Easter…
Without OD'ing on sugar
by Sarah Wilson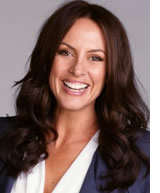 If you've ever wondered if you could possibly get through Easter without eating chocolate… read on. Sarah Wilson, TV presenter, journalist, blogger and author of I Quit Sugar has some tips on how to navigate Easter without going nuts on sugar.

First, some chocolate thinkings… and some good news
Since I've been asked this a lot, I'll share where I'm at with chocolate. I love the stuff. Like, really love the stuff. It makes me teary with appreciation and gratitude and astonishment that something can just (not just taste but) feel so viscerally good.
But I do chocolate differently now.
I eat raw cacao a lot more…see below for some ideas. Or my I Quit Sugar book for recipe suggestions. Raw cacao is the unheated, less processed version of cocoa (the stuff that most chocolate is made from). When people talk about chocolate being a high source of antioxidants and magnesium… they're talking about the raw stuff; heating diminishes a lot of the properties. Makes sense. I use Loving Earth's raw organic cacao… you can buy it here.
I eat a few squares of the commercial 85 per cent cocoa stuff. Or, sometimes, the 70 per cent stuff. In a small serve (three big squares or so), that's about 1.5 (or three) teaspoons of sugar. I weigh it up. I would rather eat great fats and proteins and veggies all day, plus some chocolate, than negotiate over a fruit salad or some tomato sauce on a burger. I choose, at times, to get my sugar through a small amount of sugar.
But I observe myself. I can tend to blow out and want to scoff the whole block. I have to be mindful. But this in itself is a good thing. As I bang on and on and on about.
After being off sugar some time, this is possible. Some no-sugar peeps don't advise this.

» Read the rest of the article here…

Giveaway
I Don't Know How She Does It DVD's…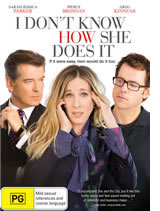 Mothers' Day is coming up in May so this month's competition is for mums.

Roadshow Entertainment is giving away 5 DVDs of the hit comedy, I Don't Know How She Does It.

Based on Allison Pearson's novel of the same name, I Don't Know How She Does It. Starring Sarah Jessica Parker, Pierce Brosnan, and Greg Kinnear, the film follows Kate Reddy, a financial executive and the breadwinner of her family.

By day, Kate Reddy (Sarah Jessica Parker) works for a Boston-based financial management firm; by night, she's a devoted mother to two adoring children and the happily married wife of out-of-work architect Richard (Greg Kinnear). Though balancing those two worlds has its fair share of challenges, Kate generally manages to come out on top thanks to the support of her best friend, despite her associate assistant, Momo who possesses a fear of children and a strong work ethic. Though it looks as if Kate and Richard couldn't possibly take on any more responsibility, the demands of modern living ensure they'll never have a dull moment, even if they try. A hilarious and very familiar tale of the trials and tribulations of coping as a working mum.

We have 5 DVDs to give away* valued at $30 each. To go into the draw just head to Facebook and Like us.

* Terms & Conditions

Child Care People in the Spotlight–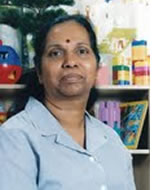 Child care professionals share a commitment to improving society by creating dynamic and nurturing care environments for Australia's youngest learners.

Meet some of them here…

Jayanthi Balendra or "Aunty Bala" (pictured)
Owner/Director of four centres in Western Sydney NSW

Lucette van Someren Boyd Director of Montessori By-The-Bay in Monterey NSW

Rebecca Ackroyd
Nirimba Community Children's Centre in Quakers Hill NSW

Shiralee Nicholls
Pelicans Child Care Centre in Atherton QLD

Anmol Lohia
Centre Director at Bambini of Lilyfield (NSW)

Leah Kruger & Simone Gee
Ladybug Early Learning Centre and Kindergarten - Kilsyth Victoria.

Tiffany Wylde
Stratton Out of School Care Service - Stratton WA

Rebekkah Figura
Nipperville Early Learning Centre - Watson ACT

CareforKids Social
Check out the hottest child care topics of the day

Got Some Time Out…
Catch up on back issues of Child Care News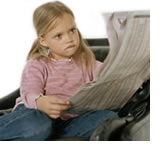 March 2012
February 2012
December 2011
November 2011
More…