Who's Your Daddy
Nominate now for Best Dad in the World…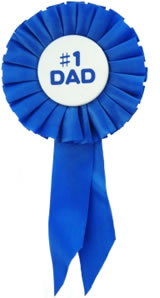 It's Fathers' Day this month and we often don't really appreciate all the things that Dads do, because they're usually not as visible as the mums and can often be unfairly treated or just plain ignored.

So we'd love to hear about the Daddy in your family. We had some great entries last year from CareforKids.com.au readers and this year we want to know "Who would you nominate for Best Dad in the World and why."

For the Top 3 Dad Posts we have a very exclusive competition. Not even in the shops yet but Keith Urban, country/rock star, adoring hubby of Nicole Kidman and Daddy to Sunday Rose and Faith Margaret, is launching a new men's fragrance – Phoenix by Keith Urban.

Keith Urban is definitely a family man. Having had his share of problems over the years, he's now settled and happy with wife Nicole in Tennessee with their two children and loves being Dad.

Phoenix by Keith Urban was actually inspired by Keith's own Dad (for whom he also wrote a song: Song for Dad). "I grew up with a father that had great taste in music, cars and colognes. So the idea to eventually create my own fragrance seemed natural", says Keith. "I've always loved the feeling that comes from finding the right scent and the way it can say so much about a person. We created Phoenix to express just the right blend of masculinity, mystery and sensuality."

Phoenix by Keith Urban is in the shops from October (David Jones, Priceline and Terry White), but we have three to give away to our Best Dads in the World 2011.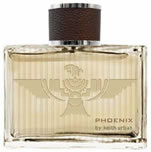 All you have to do is stay tuned to our Facebook and Twitter updates for a chance to be in the running. As soon as you see WHO'S YOUR DADDY posted in either Facebook or Twitter it means that the Best Dad in the World comp is live.

Like CareforKids on Facebook

Follow @careforkidscom on Twitter

Imagine not only could your Dad be the Best Dad in the World for 2011 he will also smell extra good too.

*Terms & Conditions



Don't Call Him Manny
What people don't get about being a male nanny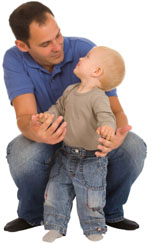 We often forget that there are proper, serious male nannies out there who do just as fantastic job as their female counterparts and for whom nannying is a serious career job. Apparently they don't like being called "mannies" (we are guilty of having called them this in the past as well so apologies to all male nannies from CareforKids.com.au).

We'd love to hear from any nannies (male and female) and know their stories. Head to our Facebook page and connect.

The article below is from an online newspaper in the USA called The Atlantic and written by a male nanny. "Don't Call Me Manny". We won't, we promise.

What People Don't Get About My Job: The Male Nanny

"Don't Call Me Manny"

I am a nanny. I care for a rambunctious one-year-old and occasionally his nine-year-old brother.

I am not starting a daycare, I am not a babysitter, and I do not nanny to make extra cash. Nannying is what I do. Seeing the world through children's eyes is intense and beautiful and fleeting, and I get to experience it every day. I don't just change diapers, I teach a new person how to engage and interact with the world. Right now I am teaching the kid I care for to sign before he can speak. I am teaching him to be gentle and kind, to appreciate music and books, and to respect boundaries. At his age, children can make between ten and twenty thousand new connections in the brain every second they are awake. That's an incredible amount of 'teachable moments' where I can actually change the course of this child's life. It's an awesome responsibility and I take it seriously.

» Read the full article…

Dad In Profile
Ed Phillips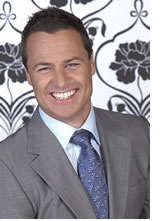 This month is all about Dads so our monthly profile goes to Ed Phillips, one of Australia's best known TV and radio hosts.

Ed Phillips is one of Australia's best-known TV and radio presenters. He has hosted many TV and radio shows, including Temptation, Good Morning Australia and Battle of the Sexes, and is currently seen on Foxtel, Channel Ten's The Circle, as well as regular slots on Mix 106.5 and 2UE.

Together with Nine News Sydney weather presenter, Jaynie Seal, he has two children Hayden (4yrs) and Remy (4 months).

» Read about Ed…


Are you a Mum or Dad and want to share your child care experience with others? Tell us your story and receive a special gift from CareforKids.com.au.

Download the questionnaire here and submit to us via email including a photo.

Working Mothers 'Do No Harm To Children's Behaviour'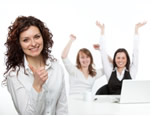 Phew… tired of being bashed constantly for being working mums and neglecting responsibility for their children, there is some comfort for working mums this month with the results of a study from the UK that finds there is no evidence of ill-effects on children's social and emotional behaviour if their mothers work during the early years.

University College London researchers studied data on 12,000 children and said the best arrangement was where both parents lived at home and worked.

Girls whose mothers did not work in fact showed more difficulties at age five than those with employed mothers, the study revealed.

Mothers were asked to report on behavioural issues such as hyperactivity, aggression, nervousness, clinging, and difficulties relating to peers affecting their children at the ages of three and five.

The study, funded by the Economic and Social Research Council, then compared this information with data on who was working in the child's household, as well as on income, education and whether the mother was depressed.

'Unexplained'
Lead researcher Anne McMunn told the BBC that some of the findings were partly explained by the fact that mothers who worked were often better educated, in households with higher incomes and were less likely to be depressed.

» Read the full article…

Returning To Work With Confidence
How can you do it…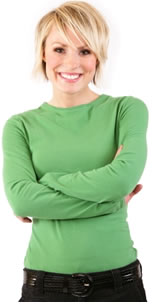 Despite our previous article revealing the lack of a case for children of working mums being negatively affected in child care, the fact of the matter is that mums are the ones more often negatively affected when they return to work and put their child in child care than the children are.

Unfortunately for many mothers today, in particular in countries like Australia where the cost of living has soared over the last ten years, working is not necessarily a "choice", but a necessity. Many working mums would love to stay at home with their children most of the time, but family financial needs simply require both parents to be working.

And it's women at every level who find it hard to cope. Recently in the reality show, marie claire: Under the Cover, Jackie Frank, mother of Charlie, 13, and Ella, 11, revealed her inner turmoil, saying she felt she didn't spend enough time with them. "I think that all women who work have a guilt …it's so hard to do both," she said.

And it's not just guilt that's difficult; going back to work can also be very hard due to a lack of confidence in your own ability to do your job. You may have just cracked the parenting thing, but suddenly it's back into the office where you're expected to be on top form as a great boss or an efficient team member; leading, consulting, managing and training when in reality you've been out of the loop for the last 12 months.

A Return to Work poll we ran earlier in the year revealed that a third of women returning to work had heard nothing from their employers while they were on maternity leave and just under half had only been contacted about their return to work for the obligatory confirmation of dates etc. Almost two thirds had had no support – practically or emotionally – in integrating back into the workforce. They were simply expected to pick up the reins and get back into their roles without having been kept in the loop at all.

» Read the full article…

CareforKids Get's Even More Social
Stay tuned for some exclusive news, views and fab giveaways…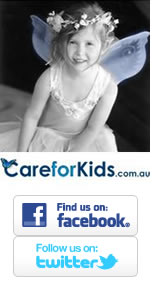 We've had our social forum for some time now where we encourage the CareforKids community to share their experiences and views, but now we're extending our social media reach to Facebook and Twitter…

Our aim will be to provide you with a selected mix of news, commentary and information along with exclusive deals and promotions uniquely focused on child care and parenting issues.

We'd also love to hear your child care/parenting stories, tips, snippets, gripes (keep it clean please) and praise about child care.

If you have any questions about child care and can't find the answer in our child care articles, then hop onto Facebook and ask the question… we'll do our best to help you with the answer.

Our Facebook page is www.facebook.com/careforkids.com.au and our Twitter is @careforkidscom

So make sure you don't miss out on these exclusive deals and great giveaways (remember Father's Day is just around the corner) all you need to do is stay tuned to our Facebook and Twitter feeds.

Occasional Care
Update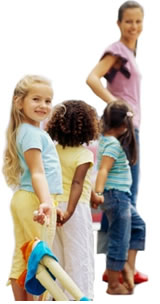 Last month we ran an article on a campaign running in Victoria to stop the funding cut to over 220 occasional child care centres.

Families across Victoria are hoping to reinstate funding for over 220+ community-based occasional childcare centres that have been subjected to funding cuts and are now in the middle of a blame game between two parties over $1.9 million.

The Take A Break Occasional Child Care program provides occasional care at neighbourhood houses and community centres across Victoria, including rural areas. It helps many families across the State who often have no alternative care for 40-60km and many families who cannot afford full time childcare.

Since that time we can report that there has been some movement in the positive direction, with the news that formal support was declared by the Greens in Parliament on August 18.

Opposition spokesperson for Childcare, Sussan Ley, was very happy with the statement from Adam Bandt MP before the House of Representatives, which called on the Gillard administration to restore this essential funding as soon as possible.

"Winning Greens backing for the Coalition's position reinforces what we have been saying all along; support for childcare in this country starts with the Federal Government", Ms Ley said.

"I again call on Childcare Minister, Kate Ellis, to return the $12m she wiped from this vital sector or risk being severely embarrassed by a vote in Parliament which will force her to do so."

» Read the full article…

And On the Subject Of Nannies…
The Beckhams will need a serious rebate for their princess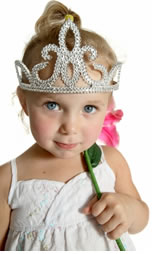 Apparently David and Victoria Beckham are spending almost half a million pounds on new daughter Harper's care as the celebrity couple has hired, not one, not two but THREE nannies to pamper the kid round the clock.

According to the news from the USA, Victoria, 37, and David, 36, have employed a morning helper, an afternoon assistant and a night nurse for the 27-day-old baby.

The couple went to a Los Angeles-based agency for the staff. "They definitely have someone with them at all time. Their team of nannies is set to leave them with a 438,000 pounds-a-year bill," dailystar.co.uk quoted a source as saying.

We hope in the USA or UK they are more inclusive of Nannies as a "formal" type of child care because this couple will be needing some serious child care rebate. OK they won't really because they're not exactly short of cash.

Featured posts
CareforKids Social



Got Some Time Out…
Catch up on back issues of Child Care News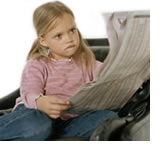 August 2011
July 2011
June 2011
May 2011
More…