Get Your Nanny Registered Today
Government subsidies are available for nannies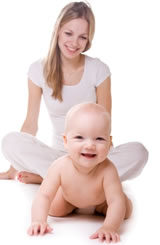 In last month's mini poll we asked parents if nannies were eligible as registered carers and you were able to register for Child Care Benefit / Child Care Rebate, would they hire a nanny. 72% said YES they would.

With child care shortages for children under two years old, the worst they've ever been in many areas, nannies are definitely a great option. However parents are more often than not put off by the cost and the fact that they might not be able to claim government subsidies.

There are in fact some not so well known options available to you where you can use a nanny and claim government benefits:

Option 1 - Registered Child Care
This is child care provided by nannies, grandparents, relatives or friends for work related purposes. No matter what your income you are entitled to claim Child Care Benefit for 'registered care' (i.e., eligibility is not subject to an income test).

Your nanny simply needs to register with their local Centrelink or Family Assistance Office as a Registered Child Care Provider. Nannies must be over 18, be Australian residents (for tax purposes) and have a tax file number. Make sure they take along their proof of birth/age/identity (birth certificate, drivers licence, passport or naturalisation documents etc).

Your nanny will then be allocated a CRN (Childcare Registration Number), which must be used on all invoices to their employers (you). An invoice template is also provided by Centrelink, which nannies may use when invoicing you. You will need these invoices/receipts for claiming Child Care Benefit. Download the form here.

The current benefit rate is $0.632 per hour (for 50 hours of registered care per week) for a non-school child. For school aged children the rate is 85% of the non-school rates.

It is important to note that 'registered care' is not 'approved care' and therefore not eligible for the 50% Child Care Rebate.

Option 2 - In Home Care (which is 'approved care')
This is child care provided by a child care worker in your home (just like a nanny) except that the carer is employed by the Agency and so you pay the agency for the hours worked by the carer. This type of child care is 'approved care' and so you can claim the 50% Child Care Rebate.

Contact the Child Care Access Hotline on Freecall 1800 670 305 8AM to 9PM EST for your nearest approved agency.

For more information go to familyassist.gov.au or call the Family Assistance Office on 13 6150 or visit your local Family Assistance Office.

Parents Say…
Waiting list fees should be banned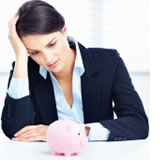 Following our article last month on waiting lists for child care we asked you to take part in a poll to tell us what you think about the current situation with regards to waiting lists.

Our poll revealed that 72% have paid waiting list fees for child care, with 20% having paid over $75 per child. 79% of parents had been on multiple waiting lists at any one time, with 33% being on two to three; 18% on four to five lists; 14% on over five waiting lists and 13% saying they'd lost count on how many they'd been on.

While 23% did feel that waiting lists are legitimate practice, 65% said they were not legitimate; with 62% saying waiting list fees should be banned and 86% saying they should, at the very least, be regulated to ensure parents weren't being ripped off.
Regulations that should be imposed include a maximum waiting list fee (regulated) favoured by 37% of parents
Maximum number of people allowed on a waiting list (supported by a fifth of parents)
Fee reimbursement after set number of weeks wait (asked for by 43% of parents)
Almost half of the respondents called for all of the above regulations to be introduced.

» Read the full article…

Christmas Babysitting Giveaway
Follow us on Facebook for some festive fun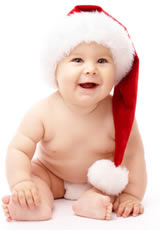 CareforKids.com.au is spreading some Festive Fun this year and all you need to do is follow us on Facebook to automatically go into the draw for our Xmas babysitting giveaway.

We've got two to giveaway valued at $100 each.

Just click here and follow us by giving us the thumbs up and remember that all babysitters listed are screened and vetted by reputable agencies as well as police checked.

Pssst… Don't forget to check out our babysitter resources to help you prepare and note down kids routines and contact numbers.

Babysitter checklist
Parent/Babysitter Notes
Babysitter Toolkit

Terms & Conditions


Big School Calling
Are you ready…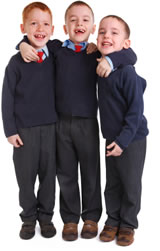 Most parents with children starting big school in 2012 will probably have been to one or two orientation days already, as their little ones get accustomed to the idea of being a very small fish in a very big pond.

Parents who have already been through the process with older children know that for most kids, adapting to big school is a walk, (Don't run) in the playground and it's actually often harder for the mums to get to grips with than it is for the kids.

If you haven't shed a few tears already, you soon will. Even the hardest of us can't help a little sniffle when we see those gorgeous little things lined up in their oversized uniforms, in their big hats and carrying ridiculously sized back packs on their backs. You will feel so much better if you are prepared and know that both you and your child are ready for the transition to the next phase.

The main things to remember is that small children are creatures of habit, ruled by routine and familiarity and they need to feel organized in order to feel safe and secure.

Schools are very good at making the first year structured for the children and they do really take care of them. They are great at providing routine, processes and if they're lucky, buddies that give the children a sense of being looked after, but they do instill in the children the need to be accountable for themselves as far as possible and to give them a sense of responsibility. However for the most successful transition it's a good idea to get them as used to their future environment as possible.

Some of the best tips for getting them ready for school are as follows:

» Read the full article…

Out of School Hours Care
How it works…
Out Of School Hours Care (before and after school) is generally offered by schools or centres nearby to the school. There may be a waiting list for the start of the year, so it's very important to get in early and also think about alternative arrangements if you can't get a place straight away.

If you are putting your child into Out of School Hours Care on a regular or casual basis, pre-register with them as early as you can, so you can ensure you have a place and that all your paperwork is done.

Even if you aren't likely to use the service much, register anyway because if you're ever running late and can't get to school in time for pick up, if your child is registered, the after school hours carers can pick up your child with the other Kindy kids and look after them until you arrive.

To register, you'll generally need your ID and your Centrelink number (if you've had your child in any form of registered child care you will have this number already) in order for the centre to register you for any child care benefit or rebate, proof of address and sometimes your child's birth certificate/passport.

» Read the full article…

Summer Holidays Countdown
Vacation care tips
The summer holidays are only a few working weeks away, which strikes fear into many working parents, particularly those with children in child care that closes over school holidays or with young children in primary school.

With most working parents only getting the standard 4 weeks holiday per year, vacation care is a necessity, but often hard to come by.

Many child care services do stay open over the school holidays, but often require parents to confirm their child's attendance well before the holidays start.

Make it easy on yourself by doing a Vacation Care Search on our website now to find services nearest you that offer OOSH care and run vacation programs. Search by Service, Postcode or map area.

Out Of School Hour Care Centres: Generally only provide care for children who are at least 5. Check with individual centres on their minimum age requirement.

If your child attends a school that has out of school hours care facilities, you may be lucky in that most of these services also offer Vacation Care. These services are also usually open to children who don't go to that particular school in the term time registering with them, so it's worth making enquiries with out of school hour centres in surrounding suburbs.

Many working parents don't have family to fall back on, and if vacation care is hard to come by in your area or budgets are tight, an alternative to formal vacation care is to share with other parents.

» Read the full article…

Mum in Profile
Anna Tucker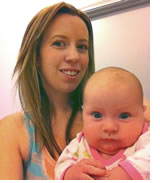 Anna Tucker is a mum of two – Sonny, 3 years and Chelsea, 3 months. She lives in Adelaide with her husband Andy and is the owner / founder of online lifestyle magazine, BeautyandLace.com.au.

» Read about Anna…
Are you a Mum or Dad and want to share your child care experience with others? Tell us your story and receive a special gift from CareforKids.com.au.

Download the questionnaire here and submit to us via email including a photo.

Giveaway
FRIDGE-TO-GO® Lunch Packs for the summer term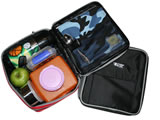 With the current weather hot around most of the country, it's very apparent that properly chilled lunch packs are going to be necessary for next year's newbies… So Fridge-to-Go® has again offered to give special Fridge-to-Go lunch packs to five lucky winners.

Fridge-to-Go®, the award-winning lunch packs that keep food fridge cool for up to eight hours, make healthy "nude food" lunches completely possible, eliminating the need for processed, preserved and over-packaged lunches and keeping those nasty bacteria away.

In a range of great colours and compact enough to fit in backpacks without weighing kids down, Fridge-to-Go® packs are loved by kids and parents alike. Kids can identify their bag using the nametag pocket and also personalise the bags with clips, gel pens and key rings. 

Grace Bolger from the Healthy Kids Association is a fan of Fridge-To-Go® for all the family: "Our family uses the Fridge-To-Go® bags. They keep the kids' lunch cold all day, which means that the healthy and delicious lunches we go to the effort of making, almost always get eaten. There is also plenty of room so the sandwiches and fresh fruits and veg don't get squashed."

They're easy to clean, eco friendly and safe to use being BPA and lead free and PVC safe. The panel is non-toxic and contains purified salt water with biodegradable panels. Use over and over and over.

RRP $27.95 and available from www.fridge-to-go.net.au and Howards Storage.

We have FIVE to give away. Simply email competition@careforkids.com.au and tell us your worst mouldy lunchbox story.

Terms & Conditions

Child Care People in the Spotlight–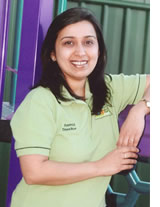 Child care professionals share a commitment to improving society by creating dynamic and nurturing care environments for Australia's youngest learners.

Meet some of them here…

Anmol Lohia (pictured)
Centre Director at Bambini of Lilyfield (NSW)

Leah Kruger & Simone Gee
Ladybug Early Learning Centre and Kindergarten - Kilsyth Victoria.

Jillian Hill
Beacon Street Children's Centre - Vermont South VIC

Kristal Irvin
Kids Capers Childcare - Wamuran QLD

Katrina Keable
Bulimba Child Care Centre - Bulimba QLD

Angela Hardey
Headland Park World of Learning - Buderim QLD

Amie Appleby
Little Elves Child Care - Bargo NSW

Monique Atack
Hunny Pots Early Learning Centre - Glenwood NSW

Tiffany Wylde
Stratton Out of School Care Service - Stratton WA

Rebekkah Figura
Nipperville Early Learning Centre - Watson ACT

CareforKids Social
Check out the hottest child care topics of the day

Got Some Time Out…
Catch up on back issues of Child Care News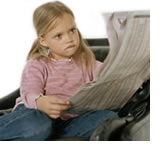 October 2011
September 2011
August 2011
July 2011
More…