Please Santa…
All we want for Christmas is… some time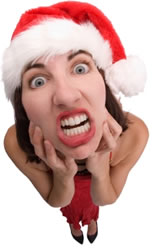 TIME is the top of our Christmas list this year.  Somehow we simply never seem to have enough of it, and sadly the older we get, the more we need. Know what we mean?

And it's not just us. Apparently, as reported in The Sun Herald, according to Race against time - How Australians spend their time, a report just published by AMP and the National Centre for Social and Economic Modeling, we are all feeling the time pinch. And women more than men.

The report has found balancing work and family remains a big issue for Australians with about 40 per cent of women and 30 per cent of men saying they feel they are often or always rushed and pressed for time.

The report reveals that Australian women are spending on average two hours more each day than men on housework (and the rest), child care and purchasing goods and services while men spend almost the equivalent extra time on employment-related activities as well as an extra half hour per day on recreational and leisure pursuits.

With many already time-squeezed, women are less satisfied than men with their partners' contribution towards child care and housework, with 25 per cent not so satisfied with their partner's commitment of time towards child care (compared to 15 per cent for men).

Working Weeks Are Getting Longer…

» Read the full article…

Four Important Reminders for December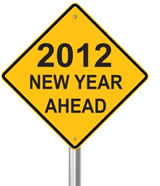 1. Child Care Rebate
Stick it on your list of things to do over the holidays or on your New Year's resolution:  "I must apply for child care rebate".

About 100,000 families are missing out on up to $7500 in childcare assistance, government figures reveal.

Even the Minister for Childcare, Kate Ellis, told The Sun-Herald that her department had identified a "significant number of families" who were not receiving money they were entitled to.

"A lot of families aren't eligible for the childcare benefit, but don't realise they are covered by the childcare rebate," Ms Ellis said. "There are many families missing out."

We've said it time and again – even if you are not entitled to Child Care Benefit due to the means test, you are still likely to be entitled to the REBATE as long as you are: (i) a permanent resident of Australia, and (ii) working or studying at least 20 hours over a 2 week period. You can claim up to $7500 per year, straight into your bank account and on a weekly, fortnightly, monthly or quarterly basis depending on your child care provider fee process and/or your choice of how you would like to receive payment.

No surprise however that the current confusing system will not be altered. While there's confusion, cash stays in the coffers… and not yours. Read more here.

2. Vacation Care
Many child care centres close during the summer holidays so you need to check on the dates for your child care and make sure you have a back up if they're closed. Many out of school hours child care centres based at schools etc run vacation care for the week before Christmas and then again from second week of January until the new school year starts (except Australia Day). 

So get checking here pop in your area and see which of the centres have vacancies (indicated by a red house in the map results).

» Read the full article…

With January 1 Deadline Looming
New quality framework debate carries on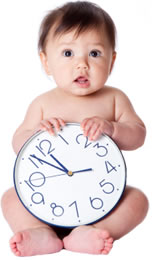 Child care centres are threatening closure and higher fees for the next two years at least as they try to get their staff ratios and qualifications in order for the new National Quality Framework coming into effect from 1 January 2012.

The National Quality Framework's key requirements such as qualification, educator-to-child ratios and other key staffing arrangements will be phased in between 2012 and 2020.

The new framework is designed to deliver better quality child care and promote strong developmental outcomes for more than one million children attending long day care, family day care, outside school hours care and preschool.

It aims to improve interactions between children and their carers due to better-qualified staff and improved staff to child ratios, which allow for more quality time.

The National Quality Framework staff to child ratios for child care (long day care) are as follows: 0-2 years – 1:4; 2-3 years - 1:5; 3-6 years - 1:11.

By 1 January 2014, most child care (long day care) services will be required to have an early childhood teacher in attendance whenever the service is being provided, with smaller centres required to have a teacher for some of the time.

All child care providers agree that the cost of these new requirements have to be met somewhere along the line and inevitably must be passed on to parents via increased fees. Some providers say price increases will be minimal while others say that fee increases will need to be more substantial. Some providers have indicated that they will reduce the number of places offered (in order to meet increased carer to child ratios) and a few may be tipped over the threshhold of being financially viable and could close.

The Productivity Commission has estimated fees will rise by 15 per cent or $47.75 a week because of these changes. There are no plans for additional benefit or rebate for parents to bear the inevitable fee increases.
How will the NQF impact you and your family? Join the conversation and share your views here

Preschool For All 3-5 Year Olds Hangs In The Balance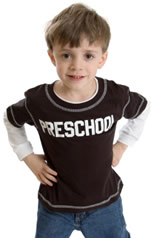 The federal government's $1 billion election promise of preschool for every child is in doubt, after Victoria declared it would miss the 2013 deadline. Will NSW and QLD be next?

Victoria's Minister for Children, Wendy Lovell, said Victoria, Queensland and NSW would have "problems" providing all children at least 15 hours a week of affordable preschool, taught by a university-qualified early childhood teacher, in the year before they start school.

An article in The Australian reported that Victoria's Minister for Children, Wendy Lovell, said the state will miss the 2013 target, because it simply does not have enough preschool centres or qualified teachers.

"We need more time to build more infrastructure and train more teachers. We're trying to negotiate an extension of the time line to 2016, and also some additional funding", she said.

» Read the full article…
We'd like to hear from you in this month's poll.

Should a minimum of 15 hours per week of pre-school education for three years and over be mandatory and free for all families and do you think that education and related services be the same no matter what state you live in? Click here to share your view

This Much
water is all it takes for a child to drown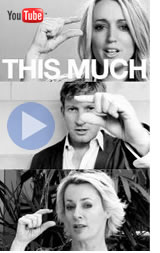 Help stop babies, toddlers and young children from drowning at home.

Tragically, it happens more easily & more often than you'd think. Children's Hospital at Westmead dealt with almost as many infant deaths through drowning last year as through car accidents, major falls, assault and other accidents put together.

So, please watch the video clip and pass it on to other parents and carers you know.

» Share the video clip…

Mum in Profile
Tracey Spicer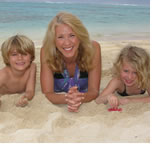 Tracey Spicer is one of Australia's best known journalists and presenters and can be seen regularly on Sky News Australia and heard on radio station 2UE. She is also a columnist with the Daily Telegraph newspaper, thepunch.com.au website, and regular contributor to Holidays with Kids, Travel & Living, Spa Life, Sunday Telegraph, House & Garden, Go Camping and WeightWatchers' magazine.

Tracey is also an ambassador for a number of non-governmental organizations, including ActonAid, World Vision, WWF, the Queensland University of Technology's Learning Potential Fund and the Penguin Foundation. She is also Patron of the NSW Cancer Council, the newborn care unit at the Royal Hospital for Women and the National Premmie Foundation well as currently being the face of natural skincare brand, Lapurete.

Tracey is mum to son, Taj, 6 and daughter, Grace 5 and lives in Sydney with her cameraman husband, Jason.

She has just returned from a trip to Uganda with ActionAid to report on women's rights and food security.

» Read about Tracey…
Are you a Mum or Dad and want to share your child care experience with others? Tell us your story and receive a special gift from CareforKids.com.au.

Download the questionnaire here and submit to us via email including a photo.

Giveaway
Berkeley Square gift sets - perfect for Christmas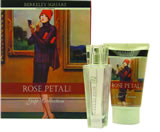 BERKELEY SQUARE is a beautiful brand of luxury toiletries from the UK, founded on the iconic London Square that has featured in so many songs, books and films over the years.  It launched in Australia last month.

BSQ 1920S collection is inspired by the elegant 1920s - a time of dazzling high society and lazy summers at country house retreats all set to the swing of the Charleston, the dulcet tones of Cole Porter and for true lovers a nightingale singing in Berkeley Square (hence the nightingale on their logos and packaging).

Each of the four fragrances (White Tea, Fig & Cherry, Lime & Clarysage and Rose Petal) is represented by original illustrations from four popular artists of the 1920s, known at the time for their vibrant, chic depictions of the fashions and lifestyles of the day. The originals appeared in such publications as The Sketch, The Bystander and The Tatler.

Each fragrance collection comprises a luxurious body lotion; finest quality English triple-milled shea butter soap; a truly indulgent bath and shower cream; deeply moisturising shea butter hand cream; fine fragrance perfume sprays and exquisite gift sets.

Available nationwide at David Jones, prices start at $12.95 for the soaps up to $69 for the gift set.

We have 3 Gift Sets valued at $69 each to give away and will make sure Santa delivers them before Christmas.

Just email us at competition@careforkids.com.au and tell us in 25 words or less what you want for Christmas.

Terms & Conditions

Child Care People in the Spotlight–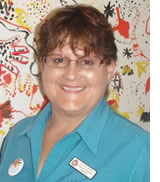 Child care professionals share a commitment to improving society by creating dynamic and nurturing care environments for Australia's youngest learners.

Meet some of them here…

Shiralee Nicholls (pictured)
Pelicans Child Care Centre in Atherton QLD

Anmol Lohia
Centre Director at Bambini of Lilyfield (NSW)

Leah Kruger & Simone Gee
Ladybug Early Learning Centre and Kindergarten - Kilsyth Victoria.

Jillian Hill
Beacon Street Children's Centre - Vermont South VIC

Kristal Irvin
Kids Capers Childcare - Wamuran QLD

Katrina Keable
Bulimba Child Care Centre - Bulimba QLD

Angela Hardey
Headland Park World of Learning - Buderim QLD

Amie Appleby
Little Elves Child Care - Bargo NSW

Monique Atack
Hunny Pots Early Learning Centre - Glenwood NSW

Tiffany Wylde
Stratton Out of School Care Service - Stratton WA

Rebekkah Figura
Nipperville Early Learning Centre - Watson ACT

CareforKids Social
Check out the hottest child care topics of the day

Got Some Time Out…
Catch up on back issues of Child Care News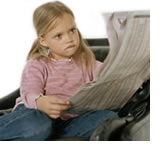 November 2011
October 2011
September 2011
August 2011
More…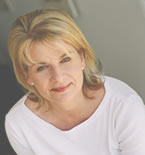 Welcome to the December/Christmas CareforKids.com.au newsletter. Last for 2011!

We've got some very urgent reminders for all parents out there in this month's newsletter to make sure you don't lose out on child care, vacation care, child care rebate or babysitters!!

We also look at the issue of time poor parents apparently a new survey says Australians are more time poor than ever (no kidding!).

The National Quality Framework kicks in from January 2012 and this means, of course, higher fees, but also some potential closures of child care.  So we ask How does it affect you?  And pre-school for all from 2013 looks like it's hanging in the balance. So why is Australia so behind on this important part of our children's education?

This month's mum in profile is the lovely journalist, TV/radio presenter and children's charity ambassador, Tracey Spicer.

Our Christmas giveaway is to win one of three fantastic Berkeley Square Toiletries gift boxes.

Happy Christmas one and all and we hope you get through the summer holidays, as ever, with sanity intact…

Roxanne Elliott
CareforKids.com.au®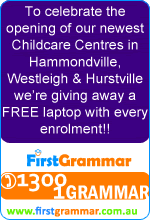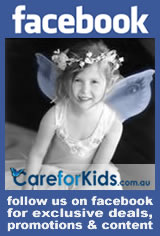 Most Popular Articles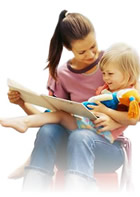 This month's most popular articles, checklists, links & tips:
Child Care Rebate
Baby Bonus
Transition from child care to pre-school and school
National Quality Framework and National Standards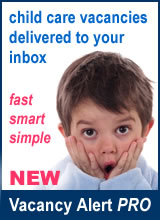 Child Care Related News Articles

Keep up-to-date with the latest child care news articles from here and around the world.

Updated daily.
» Latest news
Privacy
---
Your Privacy is assured. We will never give, lease or sell your personal information. Period.

Privacy Policy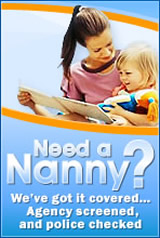 Feedback
---
Please contact us with any questions or comments. Suggestions you may have for future issues are most welcome.

Email our editor
Child care search made easy…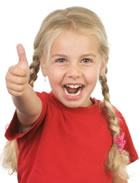 » Child care centres
» Family Day Care
» Pre-schools
» Before school care
» After school care
» Vacation care
» Agencies
» Nannies
» Babysitters
» Au Pairs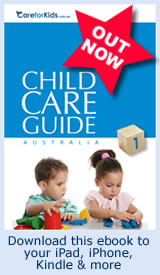 Looking for a great place to work?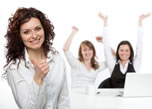 Looking for family friendly organisations to work for that have a supportive management style and understand the needs of their employees?

Click here to find out who they are…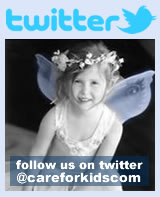 Parent Toolkits

Our parent toolkits make finding and choosing child care easy.
» First Time Parents
» Special Needs Care
» Choosing a Service
» Work/Life Balance
» Cost of Child Care
» Quality Child Care
» Babysitter Toolkit
» Nanny Toolkit