The Budget & Child Care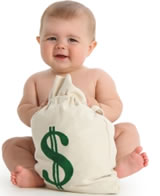 The Child Care Rebate (CCR) will capped to the 2008-09 level of $7,500 per child from the current annual cap of $7,778 per child and indexation of the cap will be paused for four years from 1 July 2010.

A $14.8 million program to support the start-up of family daycare centres with payments of between $1500 to $5000 is to be scrapped, with the government saying it had not worked to establish viable businesses.

The Minister for Early Childhood Education and Child Care will have new powers to commission an independent, confidential investigation or audit of a particular provider where there are concerns about their financial viability.

$59.4 million to improve the quality of 142 Budget Based Funded early childhood services located in rural and remote Australia. This will improve infrastructure and staff qualifications to support some of our most vulnerable and disadvantaged children.

$81.9 million to implement the new National Quality Standards which includes the first national rating system for child care and early education services, so parents have the information they need to make the best choices for their children.

$1.9 million to support new regulatory measures to help achieve ongoing stability in the child care market in the wake of the ABC Learning crisis. This includes developing measures that require large child care providers entering the market to prove their financial viability.

Sources: Dept of Education, Employment and Workplace Relations, Sydney Morning Herald, The Australian.

New Staff Ratios May Mean Fewer Childcare Places
Will you be affected?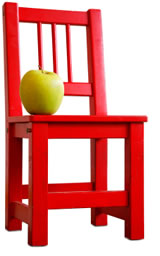 In The Australian newspaper late last month President of the Australian Child Care Alliance, Ms Gwynn Bridge said the Government's changes to staff ratios will almost inevitably mean the loss of child care places for children under two.

Within two years, all childcare centres will need to hire at least one carer for every four babies and toddlers younger than two and child care workers without formal qualifications will no longer be able to work in long day care or family day care by 2014, when all centres with at least 25 children must employ at least one early childhood teacher with a university degree.

This all sounds great in terms of the raising of child care standards across the country and outlawing those unscrupulous ones who operate to substandard levels, but with 68% of parents in our recent survey rating their child care facilities and carers as very good or excellent, do we really need to raise the bar or will it simply mean higher fees and fewer places and drive women further out of the workforce?

While some centres voluntarily operate in accordance with the new ratios already, for others it may make places for under twos financially unviable.

» Read the full article…


When Should Sick Kids Be Sent Home From Child Care
And what to do when the green snot wins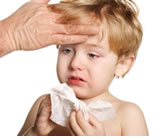 According to the Children's Youth and Women's Health Service, children get around 6-10 colds per year, with the highest number usually being during the first two years in child care, kindergarten or school.

It can seem like children have one cold after another and studies have shown that children in child care will most likely develop more colds than those who are at home. Small children are more affected by these sorts of viruses, because they rely on breathing through their nose much more than adults. So it's no surprise each cold at its peak will be fairly miserable for all concerned.

Colds often start with a high temperature (though it shouldn't really be that high or last more than a couple of days), drowsiness, difficulty in breathing, irritability At this point it's definitely the best thing to keep the little one at home, because he or she would simply be miserable in child care and colds are more infectious in the first few days.

» Read the full article…


Enticing Parents Back To Work
What would make it easier for you to rejoin the workforce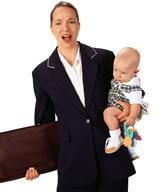 The 5th Annual Child Care & Workforce Participation Survey revealed Australian parents are feeling increasing pressure in terms of affordability of child care and question the financial viability of return to the workforce.

With many parents struggling to justify being part of the workforce while their kids are young we pose the question:

If you are/were not working, what would be the most significant 3 factors to persuade you to rejoin the workforce?


Higher thresholds for the child care benefit means test
More frequent child care rebate payments – fortnightly or monthly in stead of quarterly
Paid maternity leave
Lower child care fees
More flexible working conditions
All child care to be tax deductible
Nannies and other mothers helps to be eligible for benefits/child care rebate
None of above
All of the above
Other
» Click here to let us know


Everyday Mum In Profile
Justine May


With the new Masterchef series hotting up, Boys Weekend Mothers Day Special, Biggest Loser and My Kitchen Rules just finished, the early part of 2010 has been a huge year for Justine May, a mum from Melbourne and as founder of Chefs Ink, a "mum" to some of Australia's best loved TV Chefs.

Justine May has been married to Brett for 14 years. She has two children, Ethan 6 and Kalan 5 and owns the chefs management agency, Chefs Ink.

» Read about Justine…
Are you an Everyday Mum and want to share your child care experience with others? Tell us your story and receive a special gift from CareforKids.com.au.

Download the questionnaire here and submit to us via email including a photo.


Pamper Yourself With Innoxa
Five sets of new Essentially Innoxa bath & body pamper products to give away to our readers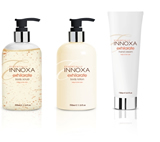 Innoxa, one of the world's leading skincare and cosmetics companies, which turns 90 this year, has launched an entirely new range of gorgeous bath and body products in three beautiful collections. In simple, stylish and contemporary packaging, Essentially Innoxa products feel as great on the skin as they look fabulous in the bathroom.

Essentially Innoxa has pamper products for every occasion: Exhilarate, Enrich and Restore.
Exhilarate with Moroccan tangerine, melon and bamboo
Enrich with Cocoa And Shea Butter
Restore with Sweet Almond Oil
After a long day at the office, with the kids or when you've been run off your feet and need a bit of a pep-up, the new Innoxa range of products is a beautiful way to instil a sense of calm, to relax and restore those frayed nerves!

Innoxa products are all 100% allergy tested and suitable for the most sensitive skins. Innoxa never has and never will be tested on animals.

We have five Essentially Innoxa packs to give away to our readers. Simply take this month's mini poll telling us what would be the most significant 3 factors to persuade you to rejoin the workforce.

» Click here to complete the poll.

Terms & Conditions of entry.


Featured posts
CareforKids Social