Have your say on
Australia's Child Care System
Child Care & Workforce Participation survey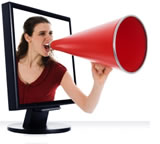 A whole year has, scarily, gone by again and once more it's time for our 5th Annual Child Care and Workforce Participation survey.

Each year we ask parents to spend a few minutes taking our survey which looks at child care, support for parents in the workplace, workforce participation, trends and all sorts of other issues faced by working and non-working parents with children of pre-school age, including the ongoing quest for paid maternity leave, flexible working, social trends, child care gripes, child care benefits and rebate and much more…

The results of this survey are widely read by the media and policymakers alike.

It's the parents' time to have their say about child care…



»

Take the survey


Three lucky participants in this year's survey will each receive a nanny for a day (valued at $200) and a pamper pack of goodies (valued at $135) including Ere Perez's Natural Sunflower Oil Mascara and Natural Rosehip Oil Lipbar; an Antipodes Organic Skincare's Heavenly Body Oil and Nougat London's Luscious Lip Collection. Making the total value of each prize package $335.

*Terms & Conditions


International Women's Day
Celebrate the economic, political & social achievements of women past, present & future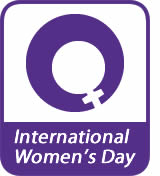 Each year around the world, International Women's Day (IWD) is celebrated on March 8. Hundreds of events occur not just on this day but throughout March to mark the economic, political and social achievements of women.

International Women's Day is a global day celebrating the economic, political and social achievements of women past, present and future. In some places like China, Russia, Vietnam and Bulgaria, IWD is a national holiday.

Organisations, governments and women's groups around the world choose different themes each year that reflect global and local gender issues.

Some years have seen global IWD themes honoured around the world, while in other years groups have preferred to 'localise' their own themes to make them more specific and relevant.

One of the main nationwide themes for Australia this year is the UNIFEM: Unite to End Violence Against Women.

» Read the full article…


The Great Myth Of 'Me-Time'
Exhausted mothers' quest for time out is a symptom of our exacting parenting culture…


A recent article in The Times, UK by author Jennie Bristow talked about the growing number of parents, particularly mothers, bubbling with frustration and exhaustion at trying to live up to the expectations of modern parenting – feeding the children the right things, taking them to the right activities, being the "right kind" of mother.

All the mothers Bristow interviewed felt they needed more me-time with one parent describing her week of parenting activities as planning their lives like "a military operation". The author asked the question:"What's wrong with our parenting culture that this need for time out has become all-encompassing"?

Last month in the UK, the sociologist Professor Frank Furedi and the children's author Anthony Horowitz joined academics and policy-makers at the British Library in London to unravel this question, attempting to identify a host of problems with our uptight, risk-obsessed, parent-blaming culture.

» Read the full article…


Online Babysitter Websites
Are you taking a risk with your kids and their carers in order to cut costs?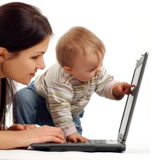 Recently we received a message from one of our nanny / babysitter agencies with a note regarding how some clients have been taking advantage of their trust, particularly over the Xmas holidays, and booking their babysitters direct behind their backs. While we of course understand that some people find agencies' fees high and are tempted to avoid them, once again this month the downside of booking babysitters through un-vetted sources has reared its head and only serves to underline the importance of the role agencies play in keeping our children safe and ensuring carers' safety is not compromised…

A few weeks ago CareforKids.com.au was contacted by police in Queensland who were looking for the website source following a report from a parent who had used a DIY babysitter-finding website, but couldn't remember the name. The parent reported that the nanny they had hired from the website was involved in activities of a sexual nature with the children.

This website wasn't CareforKids.com.au as we only use vetted nannies and sitters booked through reputable agencies.

However the call did once again reiterate that despite warnings from organisations, media and the police, people are still happy to employ babysitters and nannies through websites that are un-protected or un-vetted, where listed carers could be anyone or unscrupulous people posing as parents could be preying on innocent babysitters.

» Read the full article…


Bonnie Babes Calls For More Gorgeous Babies
"Pride Of The Nation" fundraising Book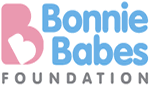 The Bonnie Babes Foundation, a non-profit volunteer based charity established for the health and well being of families is once again calling for gorgeous babies to fill the pages of its beautiful coffee table book, The Pride of the Nation.

Sadly one in every four pregnancies ends in a loss from miscarriage and stillbirth. One in ten babies is born prematurely.

The Bonnie Babes Foundation helps to save babies lives and counsel families through this extreme hardship. All proceeds the Foundation raises are for vital medical research projects and for 24/7 family counselling services.

» Read the full article…


Everyday Mum In Profile
Debbie Clemens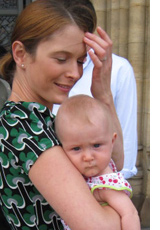 About seven months ago Debbie Clemens decided to provide a resource site for parents of babies with hip dysplasia after her daughter was diagnosed with the condition at birth. Debbie's daughter, Mila was fortunate to only have to wear a hip brace from four weeks old for just over six months; however it brought with it many issues such as how to clothe, bathe, change, carry and feed her!

Through her experience Debbie and her graphic designer husband have created hipbabes.com.au, a website that not only provides a selection of funky clothes suitable for babies and toddler with dysplasia, but also a huge amount of very useful and practical information on coping with the condition.

» Read the interview…



Are you an Everyday Mum and want to share your child care experience with others? Tell us your story and receive a special gift from CareforKids.com.au.

Download the questionnaire here and submit to us via email including a photo.


Study Examines Effects Of
Child Care
Findings of the ANU Longitudinal Survey of 5000 Australian children…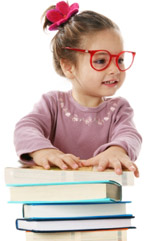 A recent study on the effects of child care on children has shown only minor differences between children in parental care and those in centre based care.

The research showed that the effects of service based care differ according to the quality of the care and the background of the parents.

The study, conducted by ANU economists Professor Andrew Leigh and Dr Chikako Yamauchi, used data from the Longitudinal Survey of Australian Children (LSAC), which follows the progress of 5000 children born in 2004.

Dr Yamauchi said they found some evidence that children in non-parental care have worse behavioural outcomes than children at home however he said the differences were minor.

"It would be a mistake to conclude from this that day care is harmful for children. The size of the differences are quite small, and could possibly reflect differences in the kinds of families who choose to use non-parental care," he said.

This information was gained by asking the parents of the LSAC children about how the child responded in unfamiliar circumstances, how well the child persisted with tasks, and whether the child had temper tantrums.

The researchers also found that the relationship between behaviour and child care differs according to parental socioeconomic status and the quality of care.

» Read the full article…


Featured posts
CareforKids Social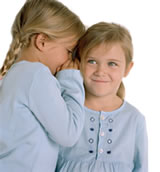 Adopt a Grandparent Programme
Paid Maternity Leave Debate
Mums – The incredible balancing act
Staff Child Ratios & Effects of child care
How much time is too much time in child care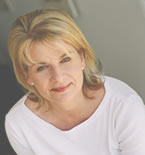 Welcome to the March issue of Child Care News for Parents!

It's International Women's Day this month and in some parts of the world it's also Mothers day, so regardless of location it's a month to give all women a big hug, love and respect…

Congratulations for all those mums who've managed to get through the first month of big school. Apart from the emotional upheaval, well done if you've managed to remember to pick them up at 2:30/3pm and to juggle everything else you have to do during the day in around 3 fewer hours than before!

This month we invite parents to take our annual child care and workforce participation survey which looks into all aspects of child care and issues facing working parents.

Due to yet another scary story we also have a further reminder about the importance of using child carers you know or who have been vetted by an agency.

A brilliant article from the UK recently exposed the myth of Me Time and examined why worn-out mothers' search for time out is a symptom of our exacting parenting culture… we look at how the expectation of modern parenting is stressing out parents and how to get back a bit of balance, perspective and rediscover down-time.

Finally our mum in profile is Deb Clemens, mum of Mila and founder of Hip Babes for parents of children with hip dysplasia.

Until next time.

Roxanne Elliott
CareforKids.com.au®

Most Popular articles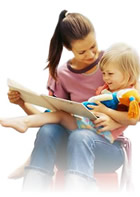 This month's most popular articles, checklists, links & tips:

Security – reference & background checks

Working with children checks

How to use an agency to find a nanny, au pair or babysitter

Sick days & emergency child care – What do you do with the kids

Add our new gadget to your iGoogle page and check out child care services in your local area!


Child Care News Bulletins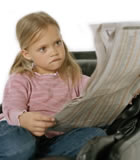 Keep up-to-date with the latest child care news articles from here and around the world.

Updated daily!

» Read the latest news
Privacy
---
Your Privacy is Guaranteed. We will never give, lease or sell your personal information. Period!

Privacy Policy
Got Some Time Out…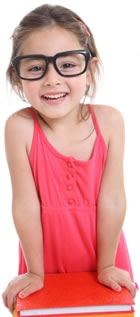 Catch up on back issues of Child Care News

February 2010

December 2009

November 2009

October 2009

September 2009

August 2009

July 2009

June 2009

May 2009

April 2009

March 2009


Feedback
---
Feel free to contact us with any questions or comments. Suggestions you may have for future issues are most welcome.

Email our editor
ChildcareJobs.com.au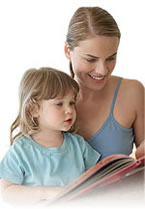 Find or post a
job today with
ChildcareJobs.com.au



»

Go