New Child Care Subsidy Estimator
Helps you calculate your Child Care Benefit/ Rebate entitlements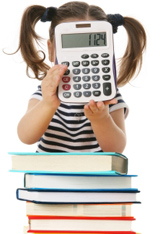 At last, Centrelink has a reasonably easy-to-use and quick online estimator that allows you to check eligibility and potential (estimated only) child care benefit or child care rebate.

The estimator asks you to input basic information about your child's or children's schooling / child care arrangements, family assistance received (if applicable), your income, employment or study status or both you and your partner (if applicable). Once input, the estimator will calculate the amount of Child Care Benefit you can expect (if any) and the amount of Child Care Rebate you are likely to receive.

What you'll need in front of you are the following:
Any overview documents from Family Assistance / Centrelink in terms of any benefits you receive and/or
Last year's PAYG statement or estimate of your/your partner's reportable income, fringe benefits
Invoice from your child care centre or paperwork that outlines daily or hourly child care rate and the number of hours your child/children attend
Pop all the info in and hey presto! You should have a pretty good idea of your eligibility and likely payments for child care benefit and child care rebate.

For an overview of eligibility, rates and other useful information, click here to go to the CareforKids.com.au articles on Child Care Benefit and Child Care Rebate.



»

Child Care Subsidy Estimator




---
New Flexible Working Arrangements
What you're entitled to ask for…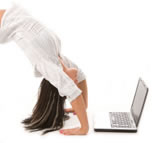 If you're working you may have received an email from your employer about the new Flexible Working Arrangements, but if not, this is where you stand in when it comes to asking for flexible hours or unpaid leave for parenting duties.

From 1st January 2010, the National Employment Standards (NES) replace the non-pay rate provisions of the Australian Fair Pay and Conditions Standard (the Standard).

Under the NES, eligible* employees have a right to request flexible working arrangements for employers to assist them to care for their child.

What's a flexible working arrangement?
From 1 January 2010, an employee who is a parent, or has responsibility for the care of a child, may request a change in their working arrangements.
Examples of changes in working arrangements may include:
changes in hours of work (e.g. reduction in hours worked, changes to start / finish times)
changes in patterns of work (e.g. working 'split-shifts' or job-sharing arrangements)
changes in location of work (e.g. working from home or another location)
»
Read the full article…
---
The Working Mum's Juggle
Make it easier on yourself
Our recent survey revealed over 68% of women were so over the daily work & child care struggle, they were actively thinking about leaving work; setting up their own business or working from home in order to manage parenting and child care.

Despite the workforce being half female, more working women than ever before and an economy and country that needs both women in the workforce and an increase in fertility rate, it seems that the juggle of child care and work is getting worse, not better.

According to a recent sphinxx survey, 44% of women believed they had been turned down for promotion due to their sex; 35% had capped their career aspirations in order to make parenting easier and 88% said they had made personal sacrifices of various sorts to get ahead in their career – including parenting and time at home.

This has been a trend over the last few decades, so why aren't businesses, schools and other institutions making it easier for parents, and most particularly women who are still the ones who actually bear and nurture children for at least the first few months of their lives?



»

Read the full article…




---
2010 Is The Year Of Getting What You Want At Work
Are you your own worst enemy for realising your career potential?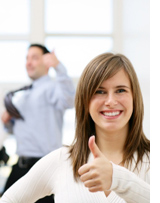 While many mums decide that their career progression is no longer a priority or that they just don't want to juggle a full time, high-powered career, other women who do want their careers to continue upwards post babies find that a lack of confidence in their ability or their suitability for senior roles means they are their own worst enemy when it comes to realising their career potential. They are in dire need a confidence boost!

Jen Dalitz, business consultant, mum and founder of sphinxx says there are of course many other factors that come into play, some of which are unique to women, but put simply: "Many women, particularly those returning to work after having children, often just don't believe in themselves enough", says Dalitz.

This month, sphinxx starts a new series of events, the sphinxx Ascend Development Days, sponsored by Westpac, which aims to significantly boost the confidence levels of businesswomen and help them get to the level they aspire to. The program is a series of four events throughout the year, the first round of which will be held in February in Adelaide (10th February) Sydney (12th), Brisbane (17th) and Melbourne (23rd) and is called Reinvent Yourself.



»

Read the full article…




---
Everyday Mum In Profile
Melissa Walsh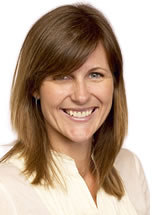 Melissa Walsh is a busy mum of two, who runs MELOBABY and is also a documentary producer. She is married with two girls: Serafina, 6 and Grace, 4.

They live in Drummoyne in Sydney's Inner West.



»

Read about Melissa…

Are you an Everyday Mum and want to share your child care experience with others? Tell us your story and receive a special gift from CareforKids.com.au.

Download the questionnaire here and submit to us via email including a photo

---
Melobaby Nappy Wallets
We have four stylish Melobaby All In One Nappy Wallets to give away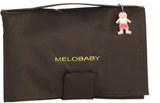 Travelling with kids, particularly with babies, is no mean feat. Most mums would rather go through childbirth again than get on a plane with a baby! Not only is there the stress of feeding, nappy changing and trying to keep them from driving everyone else insane, there's just so much paraphernalia!!!

At least MELOBABY, the super stylish, super compact portable nappy changing pouch can help relieve a little. MELOBABY all-in-one wallets and change mats are so compact they fit inside most handbags, so there's no need for ugly, bulky nappy bags. But if they have to be out on display, they actually look like quite a smart clutch bag – or man bag for Dad!

Sold all around the world and a sell-out product in celebrity baby stores such as Bel Bambini in LA, MELOBABY products have been researched, tried and tested to give mums and dads the best quality, ease of use, space-saving functionality and above all else, style!

MELOBABY products are available online at MELOBABY.com and through independent stockists and department stores throughout Australia RRP $64.95

To be in the running to win one, simply tell us your "travelling with baby" experiences!

Terms & Conditions of entry.




---
Valentines' Day
Don't miss out on your hot date!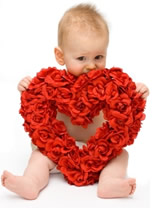 Valentines' Day is just around the corner, and given it falls just after a hectic Christmas and summer holiday period, if there was ever a time when parents deserve time out on their own as a couple or if you're not in a relationship, just on your own with your friends, then Valentines' Day is that time, so get that babysitter booked!

Go to the babysitter search now to book your sitter for Valentine's Day!

CareforKids.com.au is the only website where all babysitters listed are screened & vetted by reputable agencies as well as police checked.



»

Book your babysitter online now…




---
CareforKids Social
Featured posts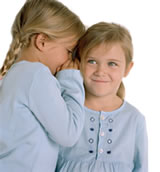 Adopt a Grandparent Programme
Stay at Home Dads
Public holiday and child care charges
Vacation Care and Holiday Care fees
Events
February 2010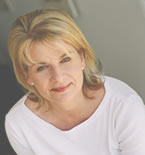 Welcome to the February issue of our parent newsletter! We hope you had a great summer holidays and festive season.

Back to school now and this time of year always brings with it the perennial feeling of mother guilt; separation anxiety teamed with occasional hysterical elation (!) and the "is-it-all-worth-it" dilemma with the return of the routines and stress of the daily juggle.

This month we look at the new flexible work legislation for parents who feel the need to make some changes and what you can ask of your employer in terms of flexible hours and unpaid leave. We also look at how to manage the juggle and suggest some flexible work options and alternatives. Jen Dalitz looks at 2010 being the year of regaining your confidence and getting what you want at work! Centrelink has a new online child care benefit/rebate estimator. We tell you how to use it and what you'll need.

This month's mum in profile is Melissa Walsh, founder of Melobaby. Melissa has provided four very stylish Melobaby all-in-one nappy wallets to give away to our readers.

Next month the annual CareforKids.com.au Child Care and Workforce Participation Survey will be sent out. We'd love to know if there's anything you'd like to know, issues you'd like covered for this year's survey. The results as usual will be distributed to politicians and journalists alike, so it's your chance to have your say.

Also, with Valentine's Day fast approaching don't forget to book an agency screened and vetted babysitter online so you can enjoy sometime with that special someone.

Until next time.

Roxanne Elliott
CareforKids.com.au®

Parent Guide Library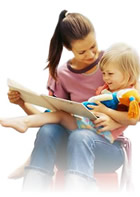 Your picks this month… read our most popular articles

Work & Child care – things to consider

Managing feelings of Mother Guilt

Returning to work – things to consider

The transition from child care to pre-school and school


Add our new gadget to your iGoogle page and check out child care services in your area.


Child Care News Bulletins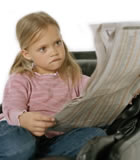 Keep up-to-date with the latest child care news articles from here and around the world.

Updated daily!



»

Read the latest news
Privacy
---
Your Privacy is Guaranteed. We will never give, lease or sell your personal information. Period!

Privacy Policy
Got Some Time Out…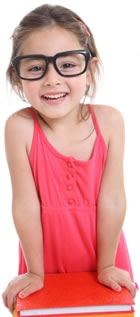 Catch up on back issues of Child Care News

December 2009

November 2009

October 2009

September 2009

August 2009

July 2009

June 2009

May 2009

April 2009

March 2009

Feb 2009


Feedback
---
Got questions, comments or ideas for us? We would like parents to take part in setting the agenda for this newsletter. Please send through any thoughts and suggestions regarding child care and related subjects that you would like us to explore.

Email our editor
ChildcareJobs.com.au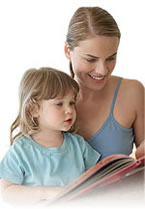 Find or post a
job today with
ChildcareJobs.com.au!



»

Go