Child Care Policies - Election 2010
What the parties are promising in the
child care stakes…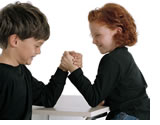 The first very dull election debate has taken place and the parties are lining up their offerings on child care and focus on working families, which seems to be one of the absolute vote-making subjects of this election. Key areas we hope will be addressed are parental leave; child care rebate frequency; child care benefit; funding for child care services; occasional care support for non-working parents; increasing standards of child care and compulsory guaranteed pre-school.

Julia Gillard/Kevin Rudd and the Labor Party have already made significant steps to securing the working parent vote with paid maternity leave being passed; and more frequent child care rebate being implemented and announcements of additional funding and support for both long day care centres and family day care… just before the election.

However their controversial Staff Ratios scheme as part of the National Standards Policy, the impact of which is yet to be seen in terms of financial cost to child care services and therefore parents and the back-track on the promised building of 260 child care centres in the last election campaign may well serve to dampen parents' enthusiasm.

We outline what Labor, the Coalition and the Greens are promising parents this time:

» Read what the parties are promising…

Child Care Rebate
and the winners are… parents!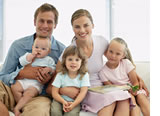 A few months ago we ran a survey which asked what you thought were the three most significant factors that would make the return to work easier for mums and included key points such as more frequent rebate payments, paid maternity leave and all child care to be tax deductible.

You said:
Higher thresholds for the child care benefit means test, 33.0%
More frequent child care rebate payments – fortnightly or monthly in stead of quarterly, 28.1%
Paid maternity leave, 31.5%
Lower child care fees, 49.8%
More flexible working conditions, 56.2%
All child care to be tax deductible, 62.1%
Nannies and other mothers helps to be eligible for benefits/child care rebate, 33.5%
» Read the full article…


Best Employers
use CareforKids.com.au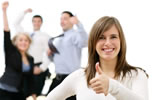 BRW recently announced the top 50 Best Employers for 2010. Companies were voted for/nominated by staff for the services and support they give employees, including flexible working, communication, incentives, pilates and yoga in working hours, relaxation zones, overseas opportunities, parental support, study incentives and much more, but of course parenting support.

We're pleased to say that CareforKids.com.au works with a number of top corporate clients, who use our framework as their own parenting support portal and offer lots of our other support services to help them provide a family friendly workplace.

BRW's top 5 for 2010 were:
NetApp
Diageo Australia
OBS
Google Australia
Sentis
» Click here to see our corporate partners and find out how your company could be more parent friendly!


Most Hands On Dad Of 2010
It could be you!!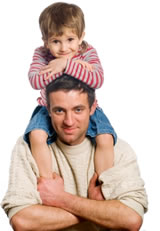 We know that there are many thousands of exceptional dads around who will probably not find themselves on the front page of the newspaper or indeed collecting an award for their outstanding contribution to fatherhood.

These are the silent every day dads who go about parenting in their own quiet way, day in day out. They don't necessarily devote time to fundraising or community efforts, but simply devote themselves to their kids in the best way possible.

We also know that Dads can be great whatever your marital status, so unlike a certain charter, you can be deemed Most Hands On Dad whether you're single, married, full time, part time, occasional visitor or whatever your personal circumstances allow.

This month we'd like you to nominate someone or yourself for the CareforKids.com.au Most Hands On Dad of the Year… We can't guarantee anyone outside of our CareforKids.com.au community will know, but it's the thought that counts!

Just do us a tiny favour and take the quick Dad poll by clicking here. We've run it for a couple of years and it's good to see how great Aussie dads are at pulling their weight.

By taking the poll and leaving your details and a nominated Dad's name, you can get yourself/your nominated Dad's name in lights and give him the chance to win some fabulous NIVEA for Men goodies*

*Terms & Conditions


Vicks Road To Relief
Mia Freedman joins as ambassador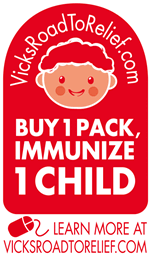 If you've had any of the nasty flu viruses going around this winter you'll be well aware that a sick child with a chest infection or virus in any form can be very distressing.

Pneumonia has many causes, and is not uncommon even in Australia, but in less fortunate societies where childhood immunisation is not readily available and medical services are limited, pneumonia represents a serious complication of measles and a common cause of death. Each year almost two million children in developing countries die from this preventable disease – yet it receives little attention.

This winter, Australian celebrity mum, Mia Freedman joins Georgie Parker as an ambassador for the Vicks Road to Relief campaign, which aims to significantly reduce the incidence of pneumonia through measles immunisation amongst children in developing countries.

Mia will visit neighbouring country Papua New Guinea, a recipient of Vicks Road to Relief support. In conjunction with UNICEF, Mia will witness the desperate need for basic healthcare and immunisation, and encourage Aussie parents to make a real and significant difference to the health of children in developing nations by supporting Vicks Road to Relief.

» Read the full article…


Deserve A Little "Me Time"?
Book a babysitter online and we'll throw in some pampering…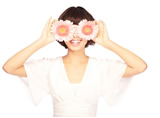 If you survived the school holidays CareforKids.com.au thinks you deserve a little "me time" and a chance to be pampered.

Book a babysitter online during the month of August and you automatically go into the draw to win an amazing Spa & Wellbeing Package valued at $100.00*.

All CareforKids.com.au babysitters are screened, vetted and police checked by specialist agencies, so as well as some "me time", you can be happy in the knowledge that your babysitter is experienced, trustworthy and comes with proper references.

» Click here to book your babysitter today!

*Terms & Conditions


Battery Safety
Where do you store yours?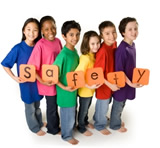 Last month a reader wrote to us with a story about a family member's baby – the story was also featured on Alan Jones radio show. It regards the safe storage of those little flat round batteries so commonly found in kids toys and music books.

On 19/4/09 Hunter Cheshire had his first birthday and the next week he was in hospital fighting for his life. He had swallowed a small round battery the size of a 10 cent piece. The acid has leaked into his little body destroying his oesophagus and damaging his windpipe and main artery to his left arm. His parents have been told that he may never eat again and that he may loose the use of his left arm.

» Read the full article…


Everyday Mum In Profile
Nikki Yazxhi


Nikki Yazxhi is a mum, freelance beauty and lifestyle writer and a blogger on bellamumma.com a beauty and website blog dedicated to mums. She's also guest blogger on one of Australia's most influential beauty websites, primped.com.au and she regularly contributes articles to Kidspot.

She is married to design guru Adam Yazxhi who runs Maxco Design Agency and has two sons Max, 7 and Zac, 4. They live in Sydney.

» Read about Nikki…



Are you an Everyday Mum and want to share your child care experience with others? Tell us your story and receive a special gift from CareforKids.com.au.

Download the questionnaire here and submit to us via email including a photo.


Competition
Win a NIVEA FOR MEN pack for a deserving dad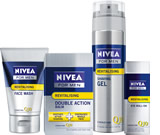 The NIVEA FOR MEN Revitalising Q10 range contains powerful CoEnzyme Q10 to boost the defence of men's skin. Naturally occurring CoEnzyme Q10 supplies the skin's cells with long lasting energy, but the amount present in men's skin decreases with age.

Products with added CoEnzyme Q10 revive the skin's natural regenerative process, helping fight against the fine lines and wrinkles and that tired and stressed appearance. The NIVEA FOR MEN Revitalising Q10 range consists of multi-functional, convenient products that deliver instant results and help men's skin deal with the stresses of daily living.

Ten lucky Dads picked from this month's MOST HANDS ON DAD poll will receive the following man-booty from NIVEA for Men:
Revitalising Face Wash Q10
Revitalising Shaving Gel Q10
Revitalising Double Action Balm Q10
Revitalising Gel Q10
Revitalising Eye Roll-on Q10
Total value of each pack is $55.

Just click here to take the mini Dad Poll and nominate a Hands On Dad to be in the running*.

*Terms & Conditions


Featured posts
CareforKids Social