Annual Child Care Survey Results
Returning to work less financially viable than last year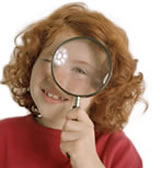 Our 5th Annual Child Care and Workforce Participation survey has revealed Australian parents are feeling increasing pressure in terms of affordability of child care and the financial viability of returning to the workforce; are stressed due to the difficulty in finding appropriate care and the lack of support by employers; are confused over child care benefits and disillusioned over the still non-existent statutory paid maternity leave.

We've been amazed by the number of respondents this year. It's obviously a very emotive subject still, particularly with the cost of child care increasing, affordability decreasing and paid maternity leave still on the backburner.

Of the 2,112 parents who responded to the survey, 73% had children in child care at some point during the week - 81% for work reasons and 13% for social interaction with other kids or time out for mum.

A quarter of children are in child care five days a week with 29% in for three days and 26% for two. 51% are in care between 4 and 8 hours per day with 44% in child care for over 8 hours per day.

60% start child care under 12 months, with 7-12 months being the most likely entry time (39%). 21% start between 12 and 18 months and just 12% over 2 years old.

Similar to last year, key child care arrangements are child care centres (76%); family day care (10%), pre-schools (12%) and nannies or au pairs (10%). Grandparents still play a key role in child care with just over 15% of parents using grandparents for child care.



»

Read the key findings…


In Defence Of Tony Abbott
Sort of…


Tony Abbott may well be king of the endurance race, but came into widespread criticism for his paid maternity leave plans recently. We thought we'd share this interesting take on them by the Croakey, the Crikey Health blog:

It seems that Tony Abbott has been copping a hammering from every man, woman and their dog about his plans for paid parental leave.

Leaving the politics of it all aside for a moment, isn't there anyone pleased to see this issue at least being put on the political agenda?

Paid parental leave for the first year of baby's life was one of the key recommendations of the recent Marmot Review in England, which proposed strategies for helping improve the population's health and for reducing health inequities. The review noted that the importance of the early years, from before birth to the age of five, to later life outcomes is widely acknowledged.

I somehow doubt that the Marmot Review had any bearing on Abbott's gung-ho announcement.

But for the record, this is what it had to say on the subject:

» Read the full article…


Australian Companies Supporting Working Parents
Not all employers are failing their female staff


The Annual Child Care and Workforce Participation survey may have revealed that employers still have a way to go in terms of support for mums in their organisation, but not all companies should be tarred with the same brush!

A few weeks ago the Federal Government's Equal Opportunity for Women in the Workplace Agency (EOWA) released a list of organisations that have been recognised as Employers of Choice for Women. The 2010 EOWA Employer of Choice for Women (EOCFW) list features 95 organisations ranging in size and spanning across all industries.

To be recognised as an EOWA Employer of Choice for Women, employers are required to meet stringent criteria each year which include offering a minimum of 6 weeks paid maternity leave after 12 months of service; conducting sex-based harassment education at least every two years; providing the ability for female managers to work part-time; ensuring the percentage of female managers is the same or greater than the industry average, and ensuring a pay equity analysis has been undertaken and any gap identified is less than their industry average. The CEO of an EOCFW organisation is also personally interviewed and needs to demonstrate a strong commitment to equal opportunity initiatives resulting in positive outcomes for women.

Congratulations to those companies who are supporting working mums.

» Click here for the full list…


Everyday Mum In Profile
Angela Cuzzilla


Angela Cuzzilla is married to Frank and has identical twin girls, 2 years, called Layla and Allegra. She has been married 9 years and lives in Melbourne.

Angela has recently started her own online designer babywear and accessories store, WeeWillieWinkie.

» Read the interview…



Are you an Everyday Mum and want to share your child care experience with others? Tell us your story and receive a special gift from CareforKids.com.au.

Download the questionnaire here and submit to us via email including a photo.


Xick Baby Leather Sandals
Three pairs to give away to our readers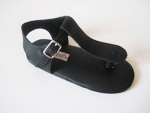 Xick Baby Shoes are brand new to Australia and exclusive to Wee Willie Winkie online store.

All Xick shoes are imported from Brazil and hand-made. They are 100% leather inside and out.

As often found with Brasilian leather products, the leather used is top quality and through its production process passes through an intense selection of high quality standards. These gorgeous and totally unique baby sandals have a leather strap around the ankle with a silver buckle.

The shoes are produced with flat inner sole of flexible cellulose and lined with a foam layer to provide larger comfort. The sole is made with antiskid latex and is highly flexible and really light to give the best quality and experience for little ones.

Available in 3 sizes: (Brazil) 18 SML (12.6cm); 20 MED (14cm) and 22 LGE (15.4cm).

We have three pairs of Xick sandals to give away to our readers.

Simply tell us in 25 words or less why you think there should be paid maternity leave (and let us know which size you'd prefer).

Terms & Conditions of entry.


Featured posts
CareforKids Social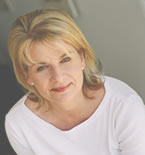 Welcome to the April issue of Child Care News for Parents!

We've had a huge response to the annual child care survey – our fifth – with well over 2,000 respondents, which is amazing. The survey is becoming an annual benchmark for the state of the nation's child care system and the view of the parents whose children are in it.

The survey findings have been incredibly interesting and many of you took the time to provide in-depth and often impassioned feedback so we thank you for your time.

The lucky winners of the hamper of pamper goodies and a "nanny for a day" vouchers are Giselle Fialho, Melissa Macdonald and Marisa Toffoli.

This month's mum in profile is Angela Cuzzilla from Melbourne who has just started Wee Willie Winkie and the competition is to win one of three pairs of Angela's exclusive Xick shoes for babies.

Until next time.

Roxanne Elliott
CareforKids.com.au®

P.S. Are you an amazing admin person or do you know someone who is? CareforKids.com.au is looking for an expert on all things admin to join our friendly team in Balmain NSW. Drop me a line for all the details.

Most Popular articles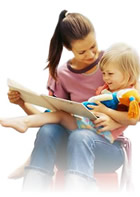 This month's most popular articles, checklists, links & tips:

Cost of child care

Keeping your child healthy in child care

Helping your child adjust to child care

The value of visiting child care centres



Add our new gadget to your iGoogle page and check out child care services in your local area!


Child Care News Bulletins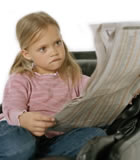 Keep up-to-date with the latest child care news articles from here and around the world.

Updated daily!

» Read the latest news
Privacy
---
Your Privacy is Guaranteed. We will never give, lease or sell your personal information. Period!

Privacy Policy
Got Some Time Out…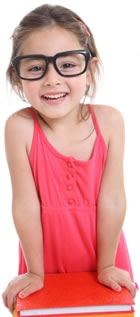 Catch up on back issues of Child Care News

March 2010

February 2010

December 2009

November 2009

October 2009

September 2009

August 2009

July 2009

June 2009

May 2009

April 2009


Feedback
---
Feel free to contact us with any questions or comments. Suggestions you may have for future issues are most welcome.

Email our editor