| | |
| --- | --- |
| | May 14, 2013 |
Welcome, this week a quick update on child care usage in Australia and a great document from the CCCC on how to write a QIP plus the benefits of cooking with kids.
Child care providers on the rise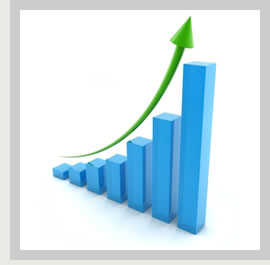 New statistics from the Government show that more kids than ever before are receiving child care and that there has been a significant growth in the number of child care providers.
The latest child care update shows that there were 986,000 children in approved care up to the end of June 2012 which is more than a quarter of all children up to the age of 12.
In addition, there were a record 14,851 approved child care services operating in Australia, an increase of 3.9 per cent (561 services) over the year. Outside school hours care services accounted for 55.2 per cent of all services, while long day care services accounted for 41.3 per cent of all services.
Commonwealth Minister for Child Care Kate Ellis said that despite growth in the number of services availability is still an issue and that the barriers to entry need to be removed before more services can be established.
"We know there are still many families who can afford child care but simply cannot find any centres that can take their children," she said.
"There continues to be huge barriers to child care services establishing new sites, particularly planning restrictions, and I'm very keen to work on this as a matter or priority with all tiers of government to make more child care places available where they are needed."
The really simple guide to writing a QIP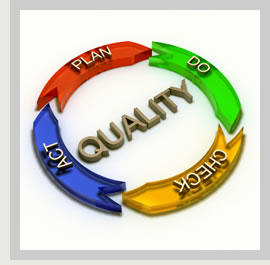 National Quality Framework regulations require all approved child care services to produce a Quality Improvement Plan (QIP).
The aim of the QIP is to enable child care providers to assess the strengths and weaknesses of their education and care program and to help them plan future improvements. The QIP is also used by regulatory authorities when they conduct an assessment of the service.
To help providers write their QIP the Community Child Care Cooperative NSW (CCCC NSW) has developed the Really Simple Guide to Writing a Quality Improvement Plan.
The CCCC NSW says the guide was designed to inform services about the purpose of the QIP, what should and shouldn't go in a QIP, writing and layout tips and tricks as well as what should be avoided.
Although the guide was written for providers in NSW, the information can be applied to approved providers across Australia and the straightforward writing style makes this guide a lot easier to understand than some of the government information on this topic.
Parent Ratings
…WOW
parents think you are delivering excellent quality
Find Out Here »
Vacancies getting you down?
Our Premium or Enterprise service can help change all that.
Find Out How »

2013 early education & care awards
and the winners are…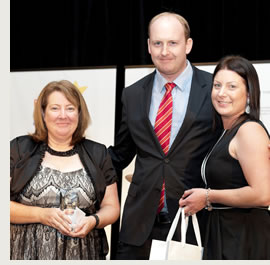 The il nido Children's Centre in Paradise South Australia has won this year's Early Childhood Service of the Year award in the 2013 Australian Family Early Education and Care Awards.
Other national winners were Early Childhood Director of the Year, Ngaire Watkins of Fairview Park Kindergarten (Fairview Park, SA) and Early Childhood Educator of the Year, Karen Anderson of Balnarring Pre School (Balnarring, Vic).
The National Rising Star award went to Jessica Bleaney of Oasis Community Children's Centre in Salisbury South Australia.
The Australian Family Early Education and Care Awards have been running since 2005. They celebrate outstanding achievement in early childhood education and care and aim to encourage Australians working in all sectors of child care to aspire to excellence.
Judging Chairman and Australian Family Managing Director, Paul Clancy said the awards recognise the quality and depth of Australia's early childhood education and care professionals.
"The awards not only celebrate the very best in the profession but also emphasises the importance of the continued growth, education and well-being of young Australians," he said.

Benefits of cooking with young children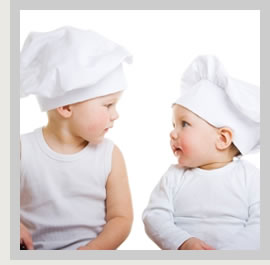 Child care experts agree that children appreciate a wider variety of food when they participate in the preparation of meals and given the growing problem of childhood obesity this should be a priority for early childhood educators.
Cooking also offers a wide variety of teaching opportunities and the chance for children to develop a great range of skills. Here are just a few of the reasons why you should consider including cooking as a regular part of your teaching program:
Cooking encourages creativity: Allow children to make decisions, add extra features, and do as much of the work as possible. Praise youngsters for experimenting and making something different. For example, the Happy Face Salad activity below gives children the opportunity to be creative and unique.
Cooking teaches how things change: Through various processes in the kitchen – heating, freezing, grinding, and beating – food is made ready to eat. Cooking can be a great extension of your science units. Through the simple mixing of ingredients or watching water boil or freeze, for example, children can experience different states of matter.
Cooking builds self-confidence: Realising they can take part in and contribute to the adult world, provides great satisfaction for children and develops positive self-esteem.
Cooking experiences develop children's small motor control: Using cooking tools, such as shredders, graters, grinders, and peelers and kitchen scales develops fine motor skills and teaches numeracy lessons such as weight and size.
Cooking teaches about gender roles: Food preparation is available to all children without regard to sex. Teachers may need to dispel the notion that preparing food is only for girls as cooking activities are of great interest to boys.
Cooking teaches about other cultures: Food preparation is universal to all people regardless of socio-economic level or culture. Invite parents or community volunteers to lead the children in creating a cool cooking snack from another country or culture.
continued…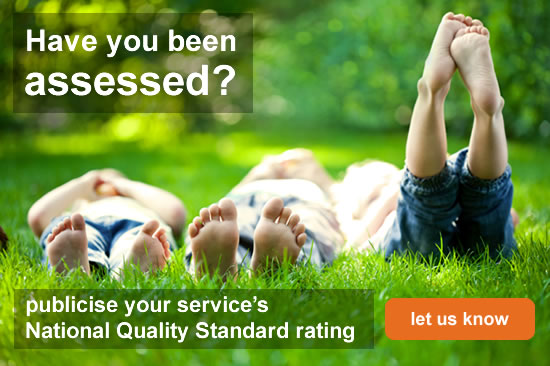 This is a great opportunity to promote your service's achievements and Quality Improvement Plan so let us know