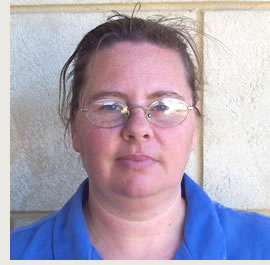 Child care professionals share a commitment to improving society by creating dynamic and nurturing care environments for Australia's youngest learners. This month we feature an interview with Katrina Dyson.
What is your name?
My name is Katrina Dyson, a lot of the children just call me mum, as I have children that attend the centre and they call me mum. The children call staff members Mrs, Mr or Miss.
Which centre do you work in?
I work at Oceantides Child Care in Busselton WA, we have six staff members, and the centre is licensed for 30 children.
What is your professional background and career experience?
I became a nanny when I was 17, after I had had my first three kids I became a family day care, after having my fourth child I went to TAFE and studied my Diploma. When I finished my Diploma I opened my own child care centre, as we had too many children of our own which impacted on my ability to provide care to families on my waiting list. The centre was opened in October 2004, I went on to do my Advanced Diploma in Children's Services, I enrolled in a double Bachelor of Psychology and Children's Services and had another baby. As the media kept talking about the coming need for centres to have an Early Childhood Teacher I switched Majors to Early Childhood Teaching and had another baby. Last year was a disastrous year, what with staff sickness and all of the changes within the industry I had to give something up in order not to have a break down/burn out, and my study was the only thing that I (reluctantly) could let go.